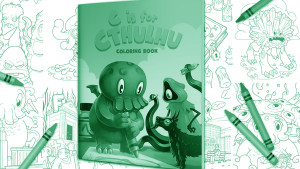 In this Bonus Session of ComixLaunch, Tyler shares 7 brand new Kickstarter strategies he'll be implementing in the upcoming C is for Cthulhu Coloring Book Kickstarter Campaign, launching April 4, 2016. See the campaign in action at ColorCthulhu.com.
---
This session was original recorded live on Blab! (This was Tyler's first Blab… he gives the platform a thumbs up!)
---
What's this Bonus Session About?
Hello ComixLaunch Listeners, this is a special bonus case study version of ComixLaunch. No fancy intros or editing, just us talking Kickstarter, as I'm about to launching my 8th KS campaign on Monday.
Every campaign is a new journey. In this session, I'm going to go in depth into what I'm doing differently this time around, some new strategies and tactics I'm very excited about. Not to worry, though… this is truly a bonus, not a replacement for your regularly scheduled Sunday podcast. Session 39 will come out like clockwork as usual.
---
What's the Project
C is for Cthulhu Coloring Book project with Jason Ciaramella & Greg Murphy.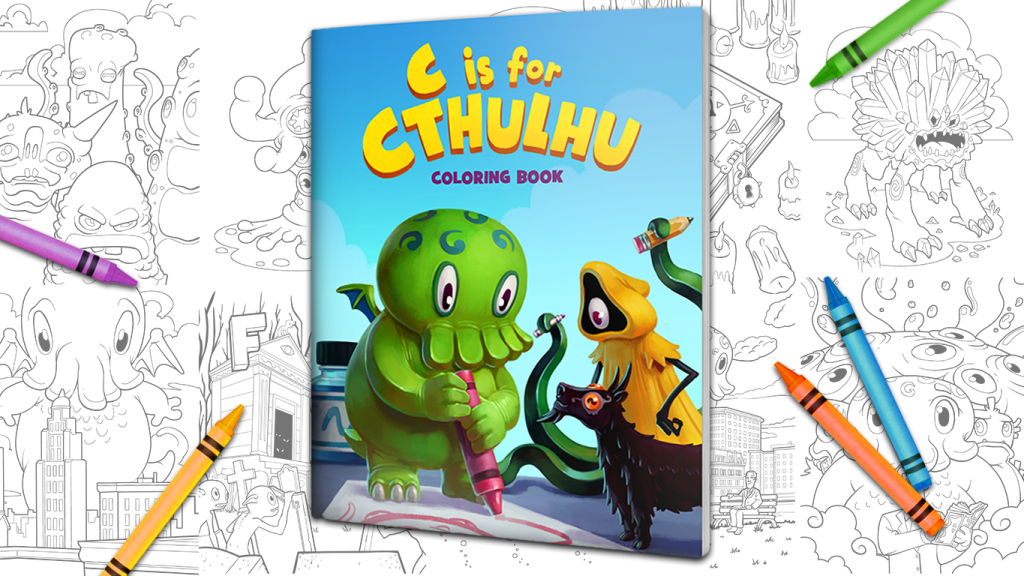 ---
C is for Cthulhu SWOT Analysis
What is a SWOT? (See this ComixLaunch Session for more on doing a SWOT Analysis for your own project — https://www.comixlaunch.com/session003/ )
Strengths
Built in Fanbase

14K email list
10K Likes on our FB Page
4,300+ books sold.
First KS – 1,149 backers pledged $35,568
Second KS – 699 backers pledged $42,483
Store Launch – 191 for $8,900

Hot Product Category
Hot Genre
Crowdfunding Expertise
Weaknesses
Lovecraft oversaturation?
International shipping
Not all new
Low price point
Threats
What if International Fulfillment Gets Worse, not Better?
What if I Drop the Ball?
Middling Success – Run out of Inventory, Not enough to Restock
What if KS Backer Count Drops again?
Opportunities
Expanded Media Outreach
New Promotional Effort
New Tools and Partners for Better Fulfillment
---
7  New Strategies I'll be Rocking
A few caveats:
Some of these are completely new, some of these are tweaks or variations on things I've done or tried in the past. My level of confidence will vary.
These are not beginner strategies! If you're launching your very first Kickstarter, some of this might be relevant… but I wouldn't say any of these would be where I would focus. In baseball, you need to consistently get a fast ball over the plate before you work on your knuckle curve… these are Knuckle Curves!
No guarantees… I'm a practitioner, not an expert. We're trying to find out what works and what doesn't… and I love the experimentation… once the foundations are solid.
1) The Daily Giveaway
Free Box of Crayola Crayons to a backer every day.
Amazon – $9 / piece Prime shipping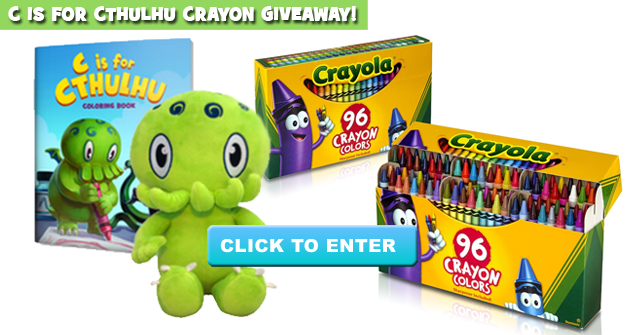 Rafflecopter.com is powering it.
Incentivize backing, sharing, FB posting, etc.
2) Kickbooster.me Partnership Campaign
You can check out my BoosterHub here –>
https://offer.colorcthulhu.com/boosters-hub
3) More Robust Facebook Ads
Warm – Cold – Warm strategy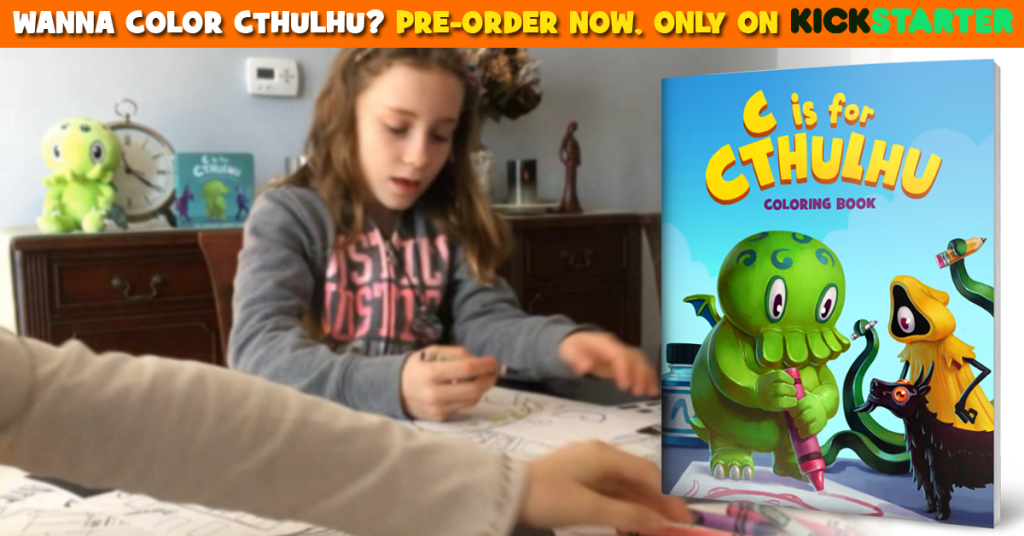 4) Direct Mail (Old School)
Sending a Postcard to everyone in the US who's ever bought something from us.
5) Upgraded Analytics
KS integrates with GA now.
What you measure, you manage — Know what's working, what's converting, etc.
http://www.spellforgegames.com/kickstarter-and-google-analytics-a-guide-for-kickstarter-campaigns/
6) BackerKit
It's time…
https://www.backerkit.com/
Better Survey Management
Better Add-On Managment
Better After the KS Sale Management
Integrates with Fulfillment Partners
7) Overseas Fulfillment
Old Model is Broken
What Kraken Can Do
Ship to UK Warehouse
Ship to US Warehouse
Floship – http://www.floship.com/crowdfunding-fulfillment/
An International Fulfillment Plan
---
In Summary…
Very Excited. Building on a successful platform… see if we can't take it to the next level
Again, these are advanced strategies… if you're launching your first Kickstarter, there's more important things to focus on.comixlaunch.com/5things
One of the best ways to build and grow a fanbase is to launch a product. When we launched or first Kickstarter, we had a couple hundred likes on FB and about 30 people on our mailing list. Thanks to Kickstarter, we've grown a large audience who'll support us.
I may follow this up with a post-mortem… what worked, what didn't, and perhaps even a mid-campaign progress report.
Let me know what you think of these special Bonus Case Study Episodes at ComixLaunch.com/voicemail
Podcast: Play in new window | Download | Embed
Subscribe: Apple Podcasts | RSS