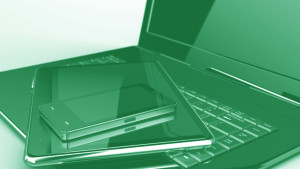 In this session with writer Ryan K Lindsay (Negative Space, Deer Editor), the topic is the pros and cons of digital only reward Kickstarter campaigns. This session will be especially valuable to creators outside of the United States interested in discover whether or not Kickstarter is a good platform for them. 
---
This Session's Sponsor…
Purebuttons, your go-to resource for custom buttons of all shapes and sizes.  Go to ComixLaunch.com/purebuttons for 10% off your next order of custom buttons.
---
This Session's Guest…
ComixTribe publisher Tyler James is joined by a special guest who is an up-and-coming comic book writer from the land down under, who has been steadily building an prolific body of impressive, thoughtful work, and whose career has really taken off this year. Comic fans and critics alike are raving of series "Negative Space" from Dark Horse.  In the past four years he's had work published by Image comics, IDW, Monkey Brain, Action Lab, SequArt, and more… And I'm thrilled to be working with him on a yet unnannounced new ComixTribe title that will be making big waves in 2016. Welcome to the ComixLaunch Podcast Mr. Ryan K Lindsay.
Anything else you want to tell the ComixLaunch audience about yourself?
---
Today's Session… 
I'm thrilled to have Ryan on the podcast today because I wanted his perspective on a topic that I've received a ton of questions on from ComixLaunch listeners… and that's the viability, pros & cons, of "Digital Only" Kickstarter campaigns.
In 2014, Ryan launched his first KS campaign for DEER EDITOR, a 48 tablet page B+W mature readers noir comic… that happened to feature an anthropomorphic deer as the lead.
It was primarily a digital only campaign that exceeded its $1000 goal by more than 200%.
We're getting two for the price of one here with Ryan, because we get to talk about digital only campaigns… and running a comics Kickstarter outside of the United States.
We have a lot of INT listeners to this show, and FYI KS is available currently in 18 Countries:
US, UK, Canada, Australia, New Zealand, the Netherlands, Denmark, Ireland, Norway, Sweden, Germany, France, Spain, Italy, Austria, Belgium, Switzerland, and Luxembourg
Key Topics Discussed
1) To rewind the clock back to August of 2013 when Kickstarter announced it would be opening up shop in Australia… you're a savvy comics creator, obviously backed KS before… what were your thoughts when you heard that announcement.
2) Why a Digital Only Campaign? What are the Pros and Cons?
3) Thoughts on what worked and what didn't?
---
ComixLaunch Lightning Round
SPEED ROUND of Questions (Short/ Quick answers 30 seconds or so.)
1) Finish this sentence: "Kickstarter is _______."
…fantastically diverse in the way you can put things out there, and the way they will land.
2) Let's the pretend the powers that be at Kickstarter are listening (which you know they are)… if you could change one thing about the Kickstarter platform, what would it be?
Some sort of element of lottery of surprise, that rewarded backers randomly for backing projects. We need more people getting into the door for KS. 
3) What's your secret weapon? (Meaning a tool, resource, app, etc. that you couldn't make comics without?)
DropBox and Google Drive, Google Drive especially, because I can work anywhere and share easily and quickly.
4) Fulfillment is where even successful Kickstarter creators often drop the ball… Do you have a fulfillment tip for our listeners?
Get all your emails off of Kickstarter and set it up in a spreadsheet instead. Don't copy and paste one e-mail at a time.
5) Can you recommend one comic (not done by you) more people need to check out?
D4ve2 from Ferrier and Ramon.
---
ComixLauncher
It's time for today's ComixLauncher.
A ComixLauncher is a short, actionable activity you can and should do right now, or immediately after listening to the show. They're all activities I've done myself, and will get you one step closer to a successful ComixLaunch. They'll transform this Podcast from a passive, lean back activity centered around Tyler James, into an active, lean-forward activity centered around YOU.
Today's ComixLauncher — Come up with 3 creative ideas for digital-only rewards (beyond just a PDF copy.) 
All of us our busy, but we all can spare 5 minutes to do this. [NA — What comes out on paper may surprise you. And if you'd like to share the results of your ComixLauncher with me, I'd love to see them. Email me at [email protected], subject line: ComixLauncher #13.]
---
Wrap Up
1) Do you have one final piece of advice for INTERNATIONAL BACKERS on running a Successful KS campaign for the ComixLaunch listeners?
Don't be afraid to use your location as an advantage… play up the home-field advantage. Step up! 
2) You have an awesome email newsletter… comes out every Monday, I'm a subscriber and I look forward to it every week… tell our ComixLaunch audience about it?
http://tinyletter.com/ryanklindsay
Weekly Monday email, talking about comic process, Kickstarters, books I'm reading, and the week-to-week trials of breaking into comics!
Website – http://ryanklindsay.com/
Twitter – @ryanklindsay
---
SURVEY
Hey, guys! Before you go, I just want to remind you to head over to comixlaunch.com/survey in order to take our first ever listeners survey.
This survey will help shape the direction of this show and the resources we create over the coming months and into 2016.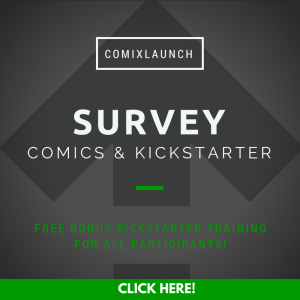 We're committed to making ComixLaunch the single best resource for comic book creators interested in using Kickstarter the right way to fund their projects, and advance their careers… but we can only do that with your input.
Please head to comixlaunch.com/survey and fill out the short survey, I promise it will only take a few moments and yet have a huge impact in what we're able to do for you.
And as a special bonus…
Everyone of you who completes the ComixLaunch survey will be given instant access to a private bonus ComixLaunch training! I promise you… it will be well worth your time, and comixlaunch.com/survey is where it's at. 
Podcast: Play in new window | Download | Embed
Subscribe: Apple Podcasts | RSS