So, you're launching a Kickstarter project…
Awesome idea!
More than $2.5 BILLION dollars has been raised on Kickstarter over the past seven years, with the vast majority of those funds going to independent creators like us.
Running a Kickstarter campaign is an ambitious undertaking, which is why it's important to start organized and stay organized in all three phases of the project — planning, execution, and fulfillment.
I'll be honest, organization hasn't always been a strong suit of mine.
But after running 10 successful Kickstarter projects that have raised more than $230,000.00 in funding with the support of 5,000+ backers, I realized the very first thing to do in order to have a successful Kickstarter project is to set up a well-structured Kickstarter project folder.
And in this training, I'll explain why getting organized is the first thing you need to do, and then I'd like to give that project folder structure to you!
In this ComixLaunch training, you will learn:
🚀 Why organizing your Kickstarter project folder is the FIRST thing you should do when launching a new project.
🚀 What belongs in your Kickstarter project folder.
🚀 How to structure your Kickstarter project folder for success.
🚀🚀 Instant Template – Click here to get this Kickstarter Project Folder Structure as a Downloadable Zip File and have Your Folder set up and ready to go in less than one minute!
Setting Up Your Kickstarter Folder for Success
---
What is this Training About?
One of the first, if not the very first steps you should take when starting a new Kickstarter project is to properly set up an organized project folder.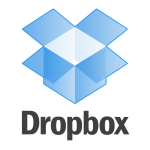 In this training, I'm specifically going to talk about how I set up my folder for Kickstarter projects.
For me, I prefer Dropbox as the destination for my folder.
I love Dropbox because I often split my time between multiple devices — multiple desktops, an iPhone, and an iPad… Dropbox syncs to all of those devices and is saved in the cloud.
Dropbox also makes it super easy to share files and folders with other team members, and is one of the tools I use in my creative business every single day.
That said, there is nothing in this training that is Dropbox specific.
This structure could also be applied to Google Drive, Box.net, or a local folder saved to your hard drive.
---
Who is this training for?
This training is for any of you who are like me, and often find yourself locked in a mortal struggle to get and stay organized.
(The "stay" part has always been the tricky part for this guy.)
Like you, I'm a busy person. I do a lot, and I keep a lot of plates spinning.
I know people wonder how it is I'm able to handle so many projects…
Well, truthfully, it's not always been pretty. Sometimes I've let a spinning plate or two drop.
But if there's been one theme or focus for me in the past couple of years that I'd encourage you to adopt as well, it's been to SYSTEMATIZE my business and creative endeavors.
It took nine Kickstarter campaigns to get to the KS folder structure detailed in this training. It's only been the last few campaigns that I started using this system, and I've gone back after each campaign and tweaked and improved it.
Prior to that, my KS project folders were a jumbled mess, built as I went, made up on the fly…
…and sure, you can do that.
The problem with that approach, however, is that it feels like you're starting from scratch every single time you launch a Kickstarter… which defeats the purpose of getting the experience of prior campaigns under your belt.
Furthermore, I always ended up forgetting where I put things, what gets puts where, etc.
That was hard enough to deal with during the campaign… but if I needed to go back to a folder after a few months to look for something, finding it was a nightmare, and more importantly a HUGE time suck.
In 2016, I managed two Kickstarters within a three-month time frame which forced me to get serious about systems.
Rather than recreate the wheel with a blank folder each time I launch a Kickstarter, now I start every new project with a structured, organized framework that has proven to be successful.
And with this training… I'm giving you that framework.
---
My goal for this training is to:
Save you time – An organized, intuitive file structure will save you time looking for files. "A place for everything, and everything in its place" is one of those adages Grandma loved… and who are we to argue with Grandma?
Protect your mental energy from unnecessary stress – In addition to saving time, getting organized at the outset of your Kickstarter project is going to free up some mental energy that's better put to your creative efforts, rather than spent wasted looking for files or trying to get organized. Kickstarter projects are stressful enough.  I want to save you from feeling like you're losing your mind when you can't find a file that you're sure you already made but seems to have vanished. (I've been there, it's no fun.)
Provide a framework for Kickstarter success – If this is your first Kickstarter, I guarantee we're going to cover some things in this training that you haven't thought about. There's power in reserving a place for everything needed to have a successful Kickstarter, even if it'll still be months before you've created everything.
Give you a starting point – This project structure is by no means something set in stone. Everything included in this project structure is taught in full in The ComixLaunch Course, but truth be told, even I don't fill up every folder for every campaign I run. Use this as a starting point, then edit and make it your own.
---
So, I'm going to tell you how to structure your KS Project folder… but even better, you don't even need to set this up.
I've already done that for you!
To get this Kickstarter Project folder:
Unzip the file to get the folder structure.
Rename the top level folder after your project.
Drag and drop the top-level folder into your DropBox folder, or wherever you want to put it.
Start adding content for your project.
---
Kickstarter Project Folder Structure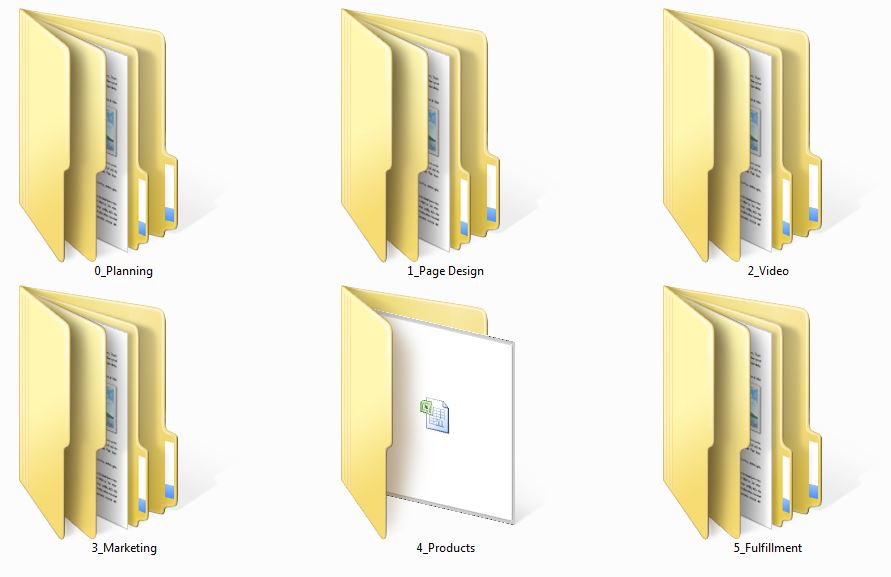 0_Planning
The planning folder should hold all key project planning documents, including:

1_Project Details
Put early stage planning materials here, such as project ideas, details, brainstorms, etc.
Your Kickstarter SWOT analysis talked about in ComixLaunch Session 003 would go here.
2_Spreadsheets
Store your Kickstarter project spreadsheets, calculators and budget breakdowns and projections here. This is where you run all of your numbers to figure out how much you'll need to raise, what the cost of fulfilling every pledge level will be, Kickstarter projections, and more.
3_Pre-promotion
Anything related to your pre-launch awareness building strategies and plans.
4_Vendor Research
You should source and price all of the products you'll create BEFORE you launch. Use this folder to store all your vendor quotes and other research.
---
 
1_Page Design
Your Kickstarter Page design folder should contain all the assets you'll need to craft a beautiful Kickstarter page:

1_Main Project Images
This is where you store your KS Project image(s).
Remember that your project image must be:
-Minimum resolution: 1024×576 16:9 Aspect Ratio JPG, PNG, GIF, BMP
-50MB max size
-ComixLaunch recommended size: 2048×1152 PNG
2_Product Images
These are high-quality images or mock-ups of your product(s) that you'll pepper throughout your KS page.
3_People Images
Images of you or the creators involved in the project that you'll want to include on the project page. Remember, the people behind the project can sometimes be more important than the product.
4_Proof Images
These are supporting images showing proof that your product is as good as you say it is and real people love it. Could be testimonials, pics of happy fans from conventions, endorsements, etc.
5_Preview Images
Show off as much of your core product as possible. In comics, that means showing off complete pages, or providing compelling graphics that encourage backers to download a tasty preview.
6_Pledge Level Images
It's crucial to show images of the rewards you offer. Store visualizations of your various pledge levels here.
7_Risk Reversal Images
Risk-free or money back guarantees to backers can be a powerful addition to your page.
8_Add-On Images
If you're going to offer "Add-ons", you'll need to support those offers with images stored here.
9_Project Timeline Images
Show backers a clear plan of what happens between when they back your project and when they'll receive their rewards.
10_Milestone Bonus Images
A great way to break up the road to your funding goal is by unlocking small "milestone bonuses" along the way. Store visuals for that here.
11_Stretch Goal Images
Stretch goals can keep the funding rolling after you've hit goal. Include visuals for stretch goal tiers here.
12_Risks and Challenges
Draft risks and challenge ideas here.
13_FAQs
FAQs can only be added AFTER your Kickstarter campaign goes live. Draft Q&As for anticipated FAQs here.
14_Other Story Images Images
A catchall for any other supporting images not covered in the other folders.
---
 2_Video
Use this folder to store all project related videos. Subfolders include: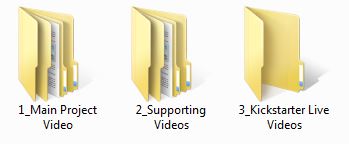 1_Main Project Video 
Your main KS video should only be ~2 minutes long and recorded in the widescreen 16:9 aspect ratio. Subfolders are included for:
Raw Video Clips
Video Images
Audio
Video Project Files
Final Video
2_Supporting Videos
There's room on your KS page to embed more video to go into more detail on any aspect of your campaign (trailers, how-tos, behind the scenes, creator interviews, testimonials, etc.)
3_Kickstarter Live Videos
Kickstarter Live was introduced in November of 2016. Store Kickstarter live video recordings or store plans for KS live videos here.
---
3_Marketing
This is where you store your marketing and promotional resources and images.
Common Kickstarter marketing channels are:

1_Facebook
For many Kickstarter creators, Facebook will be your single biggest source of backers. Besides my email list, Facebook is the platform I put the most time and energy into from a marketing and promotions side during Kickstarter campaigns. The images I create for Facebook Kickstarter promotions include:
Facebook Page Cover Images [Best size = 828 x 315]
Page Posts Images (free) [Best size = 940 x 788]
FB Ad Images (paid) [Best size = 1200 x 628]
2_Twitter
Twitter is another channel that drives traffic and backers to my Kickstarter page, although at present, I haven't had as much success with advertising on Twitter as I've had with the Facebook ads platform. Still, I will create and Tweet regularly promotional images throughout a campaign. [Best size = 1024 x 512]
3_Pinterest
Pinterest is a great place to store images of things like original art available during your campaign, and is also a good marketing platform for certain projects. [Best size = 735x 1102]
4_Instagram
Instagram has a massive amount of daily users, and your Facebook ads can crosspost to the Instagram platform. (Best size = 1080 x 1080)
5_Kickbooster
Kickbooster.me is a platform where you can post your project and influencers can choose to share it with their audiences in return for a percentage of every backer's pledge they send your way. What's great about Kickbooster is that you only pay when it adds funding to your campaign, which is a deal that most other advertising options don't offer.
6_Other
A catchall for other marketing ideas, such as local print flyers, postcards, etc.
Need more help with your Kickstarter Marketing?
Note, if you're looking for more training on the marketing side of running a Kickstarter campaign, consider enrolling in the ListLaunch program.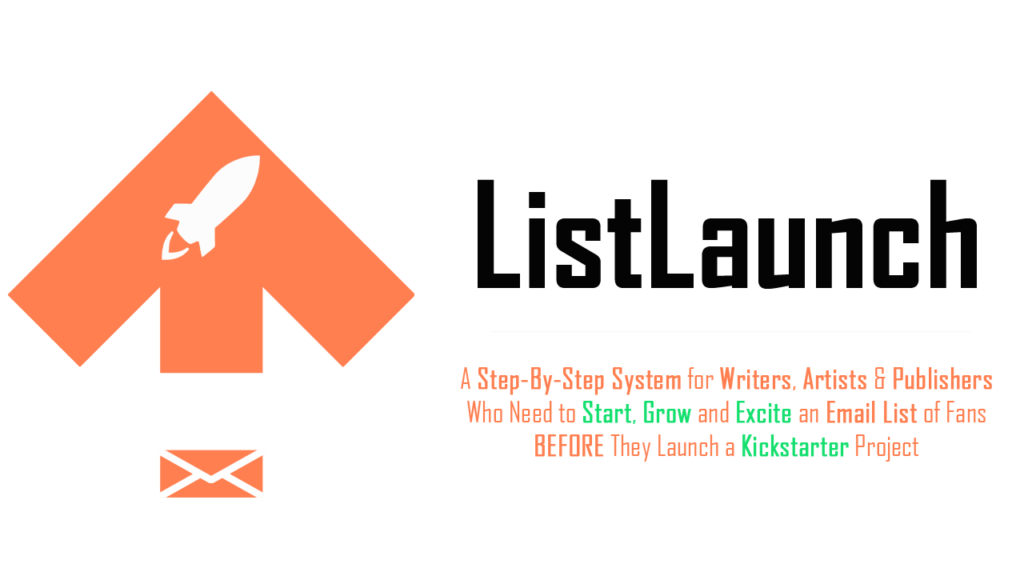 ---
 4_Product
I like to keep production ready files for both print and digital rewards all in one place. Subfolders include: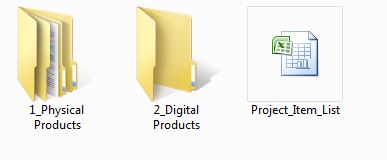 1_Physical Products
Store the print ready files for all of the physical products you'll create here, including:
Books
Prints
T-Shirts
Other Merchandise
2_Digital Products
Store PDFs, MP3s, or any other digital rewards or freebies given out during the campaign here.
Project_Item_List [xlsx]
One thing that I've also started doing now that I've been tightening up my fulfillment game is to keep a clear list of all of the individual items (regardless of pledge level) that will be available to backers during the campaign.  Having this list in one spot will help when it comes to using a service like BackerKit or a fulfillment partner who needs to know how many unique SKUs you have.
---
5_Fulfillment
I use this folder to store all fulfillment documents. Subfolders include: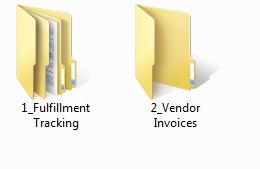 1_Fulfillment Tracking
I keep a folder for each of the fulfillment vendors that I use during a campaign, and use this to store tracking documents, flatfiles, and spreadsheet exports.
Vendors I've worked with for fulfillment include:
Amazon.com
KrakenPrint.com
Floship.com
ShipBob.com
2_Vendor Invoices
I keep all my campaign invoices here.
---
And there you have it… How to Set up a Kickstarter Project Folder on Dropbox for crowdfunding success!
Of course, feel free to add or delete folders where necessary. You may have some innovative rewards or unique needs for your project. This structure is meant to be a helpful starting point…not a straight-jacket. Use it as a starting point and make it your own!
In this training you learned:
How an organized, well-structured Kickstarter project folder can save you time, stress, and mental energy.
Why it's the first thing you should do when launching a new Kickstarter project.
Bonus tips and tricks for running a successful campaign.
If you have comments, questions, or feedback on the training, please let me know at [email protected]. I would love to hear from you.
And for more on the mindset, strategies and tactics to successfully crowdfund your creative projects, subscribe to weekly ComixLaunch Podcast!