Hey, ComixLaunchers!
We've assembled this page of our recommended resources you can use for all crowdfunding and creating comics needs. We'll keep this page updated with only the best resources and will add to it over time, so we recommend you bookmark this page.
---
Top Vendor Recommendations
Comic Book & Graphic Novel Printing: Off-Set or Digital
Comic Impressions – Need a reliable, US based printer for your next comic book or graphic novel print run? Check out Comic Impressions!
SPECIAL OFFER – Mention the ComixLaunch Podcast and Comic Impressions will knock 5% off your entire first order.
Comic Book & Graphic Novel Printing: Digital
Prints & Posters
PrintPlace
T-Shirts
CustomInk
Buttons
PureButtons – Purebuttons, your go-to resource for custom buttons of all shapes and sizes.  
SPECIAL OFFER – Go to ComixLaunch.com/purebuttons for 10% off your next order of custom buttons.
Stickers
StickerMule
Postcards
GotPrint
Software Tools
Freshbooks – Cloud Accounting Software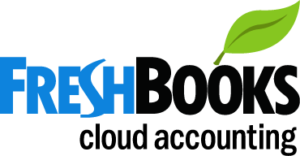 Stop wasting time creating spreadsheets to manage your finances!
FreshBooks Cloud Accounting – Free Trial
Podcasts We Love
ComixLaunch – Hey, that's us! Seriously, though, if you haven't subscribed to the ComixLaunch: Crowdfunding Comics and Graphic Novels on Kickstarter… and Beyond! then what the heck are you waiting for? We're available on: iTunes | Stitcher | RSS

The Final Issue
Make Comics Podcast
Funding the Dream
Surviving Creativity
The Webcomics Workshop
Thinking of Starting Your Own Podcast?
Audio Technica AT2100 USB Mic – This is the mic Tyler rocks on ComixLaunch. Professional quality sound at an affordable price!
Free Podcast Course -Create, grow, & monetize your Podcast in 15-days: iTunes | Stitcher | RSS
Our Top Productivity, Social Media, and Project Management Tools
Workflowy – Organize your brain! Our favorite free to-do / everything list app. This will change your life.
Special Offer – Sign-up for FREE with this link and get TWICE the space!
MeetEdgar – The ultimate social media scheduling tool. Great for set-and-forget crowdfunding promotion.
Asana – Project Management software, great for planning and executing a Kickstarter campaign with multiple collaborators. Free up to 15 people on your team!
Dropbox – The quickest, easiest and most reliable way to share documents (written, photos, audio and video files) with your virtual assistants and co-online buddies and partners. I seriously use this thing almost hourly during my work day!
Our Top DIY Fulfillment and Shipping Resources
A Digital Scale
Quickly and efficiently weigh your packages to the nearest ounce. Most bathroom scales do not have that level of accuracy.
The best time to purchase a digital scale is actually in the planning phase, so you can use it to better estimate the weight, and therefore the shipping costs, of your packages.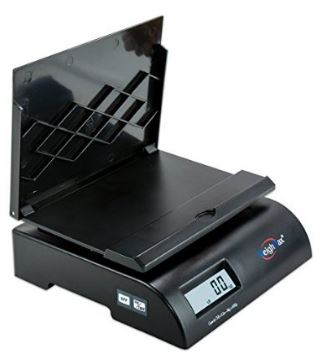 This WeighMax 75LB Digital Scale is a very affordable option, and the one I currently use.
Thermal Printer
Handwriting addresses to all customers on every single package doesn't scale. When facing dozens or hundreds of packages, that's not time well spent. One of the best investments you can make is a thermal printer.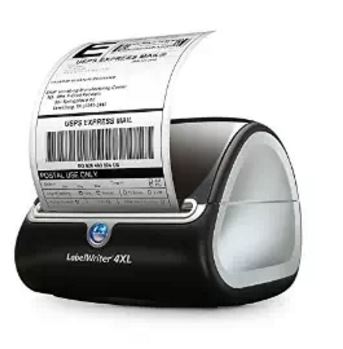 Dymo LabelWriter 4XL, a specialized thermal printer that never needs new ink, and prints out all-in-one labels, that include a backer's address, paid postage, and delivery confirmation tracking.
Even better, for international shipping, it also can include a built-in custom form.
Not having to fill out and apply 180 individual custom forms by hand saved me from countless hours of tedium in my first campaign, and probably errors.
And it makes for a professional looking package to boot!
Works with the USPS system to allow for easy at home printing and managing of posting and shipping.
30-day free trial, which I timed to coincide with the fulfillment of my Kickstarter.
$15.95 per month service:
Reduced prices on USPS shipping.
A dynamic price calculator that helps me quickly and easily compare postage prices for a number of options. (It's much faster than using the USPS.com Online Postage Calculator.)
It works with my Thermal Printer to print all-in-one labels, including those pesky international custom forms.
Tracking management for shipped products…a record of everything I've ever shipped from home is logged in one place.
Free or discounted Delivery Confirmation.
And stealth postage, hiding the actual cost of postage from the end-user. (This isn't about trying to fool my customers, but rather on the rare cases when I either overcharge or undercharge for shipping, that's probably not something you want your customers to be thinking about when they get the books.)
Alternatives to Endicia:
– Stamps.com
– Paypal Shipping Center
– ShipStation
– BackerKit
2-In-1 Heavy Duty Tape Dispenser
Greg Pak Recommendation. Never lose your shipping tape again. The speed of dispensing packing tape from a dispenser, and having your scotch tape in the same place will save time and hassle.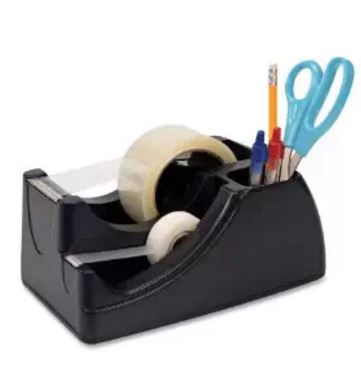 Where to Buy DIY Shipping Supplies
Amazon.com should be your first stop. Usually you'll find the best prices there.
Uline.com will have anything you can't find on Amazon. Buy in bulk and save.
---
Note: Some of these recommended vendors are sponsors or affiliates of ComixLaunch. If you purchase through the links below, ComixLaunch may receive a commission or be compensated in some fashion. However, please not that all resources recommend on this page are products, tools, services or vendors we use now or have used in the past and we trust… that's why we're sharing them! If you click on any of them, thanks!