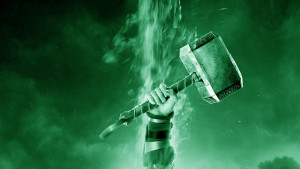 What makes a project worthy of launching a Kickstarter? In this session, 3 Kickstarter mindset myths are shattered, and Tyler discusses the best way to think about crowdfunding projects.
---
Today's Session is Sponsored by
ComixTribe
Go to ComixTribe.com/subscribe for 5 Free Comics
---
Table Setting
You know I'm huge on mindset… and in today's episode I'm going to tackle three mindset myths related to Kickstarter campaigns.
Before we get into it… I do want to mention that applications for the ComixLaunch Course are open.
The ComixLaunch Course is special pilot program where Jeremy Melloul and I will be taking a small group of creators step-by-step through the process of designing and executing a successful Kickstarter campaing to crowdfund their next Comic and Graphic novel project.
To apply, go to:
Had a few questions about the application process, and it's really a simple one. We ask you to fill out a short questionnaire so we can find out a little more about you, your creative history, and your project.
We're interested in knowing where you are in the creation of your comic project, roughly when you think you'll be ready to launch, and get a rough idea of how much you think you'll need to raise.
If figuring out how much you need to raise or when the right time to launch is is a stumbling block for you… don't worry. All that is covered in the course, we're just looking for best estimates.
We also ask you to imagine where you'll be after your Kickstarter is successful, so we have an understand not just of where you are and where you've been but where you're hoping to go…
Because helping you get there is the reason we're doing the course in the first place.
The application will take a few minutes to fill out. Jeremy and I will review, and you'll get a response back within 48 hours.
If you're right for the program, we'll send you an invitation to join.
If you're not right for it at this time, we'll give you some feedback on what you can do to get into the course next time around.
Admission is rolling, and once the course is filled, admission will close… so please, don't wait…
There's no reason not to apply if you think this might be for you…
---
What is Today's Episode About?
A hang-up many creators who have yet to run a Kickstarter project are dealing with looks something like this:
"I don't think I have a project worthy of a Kickstarter yet."
And I can completely relate to this one.
I had the exact same hang-up for a long time.
In Session 001 of ComixLaunch, I talked a bit about my history with Kickstarter, and how I sat on the fence for a looooong time before pulling the trigger on my first campaign.
See, at the time, I was looking at Kickstarter like a one time use power-up in a video game.
I was looking at it as a card that should be played only for the right project… and one I didn't want to "waste" on something small.
But as I explained in that first episode, I eventually had a mindset shift on Kickstarter…
Three Kickstarter Mindset Myths
Myth #1 – Kickstarter is Only for "Big" Projects
Reality
403 projects – 12% of successful Comic Book Kickstarter projects were for less than $1K
74% were for less than $10K.
One shots, first issues, pitch packages, digital only campaigns…
Focus is your friend… Fund a book, and tour, and plush, and t-shirt line, and…
Mindset Ship: My Kickstarter projects can be as big or as small as I need it to be, and in truth, the more focused my campaign, the likelier it will succeed.
Myth #2 – If my Kickstarter project doesn't go viral, it won't succeed
Most successful comic Kickstarter projects never "go viral"… and going viral doesn't always equal success.
Steve Lichman KS — Blog post, nearly $200K funding… you do a good search for "steve lichman KS" get 779 results. Now… that's not bad, but not exactly viral.
Compared to one of the most viral KS stories… "Potato salad KS" -31,800 results… $55K.
Plenty of stuff goes viral with very little return for creator.
Mindset shift: If I build a great project with a goal that takes my current audience in mind, and get that audience out, I can succeed whether or not it goes viral.
Myth#3 – Kickstarter is Too Complicated
Reality…
Compared to nearly every other option for getting your work out there, your ROI on Kickstarter will be better.
What does it take to get picked up by a major publisher or hired?
Todd Mac rejection letters.
What does it take to get your book in the direct market.
What does it take to sell on Comixology?
Mindset Shift – Running a successful Kickstarter campaign will take effort, but your return on that effort will be bigger on KS than virtually anywhere else.
Don't want to run a complicated KS?
Don't want to spend a ton on printing? Run a digital only campaign.
Don't want to deal with shipping? Run a digital only campaign.
Worried about int shipping? Restrict physical pledge levels to US only.
Worried about fulfillment? Design your campaign so you can outsource everything.
Your KS doesn't have to be Big and complicated and go viral…to win. Because remember, it's not a one-time power-up.
If used properly, Kickstarter is a renewable resource… a platform that actually gets EASIER to launch on the more you use it.
And that's a lot different than a "use it and lose it" mindset.
What DOES make a project "worthy"
First, and foremost… it's important for you to recognize that you are a person of value, and in your creative work, you have something unique to offer the world.
You need to believe that BEFORE you launch.
Because if you don't believe that, all the backers in the world aren't going to validate it for you.
Are you Proud and Passionate about it?
Kid on the fridge parallel… we stopped
Are you going to give it your best effort?
Don't flail.
Don't toss up a page without a video or with a quickly tossed up description and little love put into.
If you're not willing to take your project seriously, why should anyone else.
There's a difference between taking short-cuts (which are simply more direct routs to the same objective… ComixLaunch Course we love shortcuts) and being lazy (not doing stuff you know you should.)
Ex. Big name creator who posted about tossing a KS, stripped down page, no video, just a single pledge level, etc.
Better off doing that on an online store or etsy — less %. Respect platform.
Will it Help You make it to the next milestone in your creative career?
I think a lot of creators mistake "worthy" for "big…" as in your Kickstarter project needs to be some earth-shattering event in order for you to launch.
I don't agree.
Rather than thinking whether your project is "big" enough for KS…
Think about what the very next milestone in your creative career looks like.
For me back in 2012, before I launched my first Kickstarter, that next milestone was producing a hardcover.
After all, I had been making comics since I was twelve years old…
But many of you haven't.
For many of you, the next logical milestone in your career is simply getting a comic you created printed and in your hands.
Your next logical milestone might be a single issue.
In life and our careers, we get to earn the right to go after bigger goals…
So, I would challenge you to think about what the very next step in your comics career looks like?
You might want to ultimately become the next Stan Lee or Robert Kirkman… and that's fine.
But for now, just focus on the very next step.
And once that next step is clear, think about whether crafting a Kickstarter campaign in service of that next step could make sense for you.
From my own experience, and that of the 3,000+ other creators who have successfully crowdfunded comics and graphic novels on the platform, I know that KS is an incredible tool to help you get to that next rung on the ladder…
And progress is always a worthy goal.
---
Today's Sponsor – ComixTribe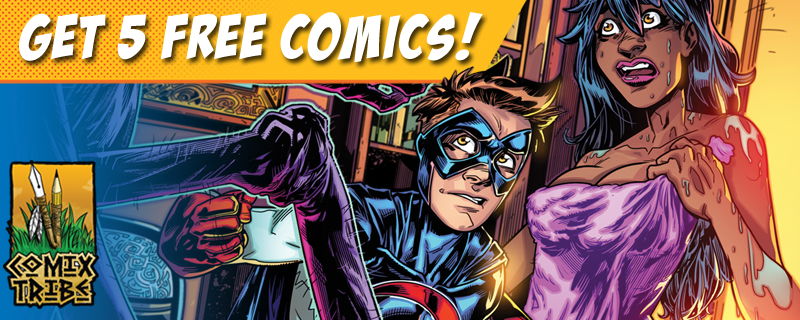 Click here for 5 free comics from ComixTribe. ComixTribe…Start here!
---
ComixLauncher
It's time for today's ComixLauncher.
A ComixLauncher is a short, actionable activity you can and should do right now, or immediately after listening to the show. They're all activities I've done myself, and will get you one step closer to a successful ComixLaunch. They'll transform this Podcast from a passive, lean back activity centered around Tyler James, into an active, lean-forward activity centered around YOU.
ComixLauncher 020 –  In a few sentences or less, describe what the very next step in your creative career looks like. We are all someone in our journey as creators.
Go a step further… share your progress publicly with us on Facebook here.
Or shoot me an email to [email protected] subject ComixLauncher 20.
---
Wrap Up
Hope you got something from this episode… and perhaps expanded your idea of what KS can and should be used to fund.
If you would like to build your next campaign with me and Jeremy and a small group of like-minded peers… I would encourage you to apply for the ComixLaunch Course Pilot program by visiting:
"Sell one. Find one person who trusts you and sell him a copy. Does he love it? Is he excited enough to tell ten friends because it helps them, not because it helps you? If not, you must stop what you're doing and start over." – Seth Godin
---
Apply for The ComixLaunch Course
Would you like to build your first or next Kickstarter campaign with me?
If so, go to ComixLaunch.com/course to apply to join a pilot group of creators Jeremy Melloul and I will be taking step-by-step through the process of planning and launching a Kickstarter campaign.

Spots are extremely limited, so if you are at all interested, do not wait… go tocomixlaunch.com/course, fill out the short application. We're looking forward to helping you launch.
Podcast: Play in new window | Download | Embed
Subscribe: Apple Podcasts | RSS