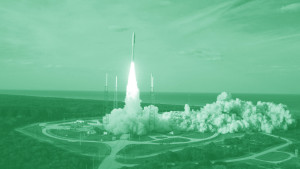 The largest independent study of Kickstarter backers was released, with eye-opening findings about the fulfillment failure rates and much more. In this session, Tyler reviews the findings in depth.
---
Today's Session is Sponsored by
ComixTribe
Go to ComixTribe.com/subscribe for 5 Free Comics
---
Session Table Setting
To talk about the mindset, strategies, and tactics
You know I'm huge on mindset… and in today's episode I'm going to tackle three mindset myths related to Kickstarter campaigns.
Table Setting
1) What You Measure You Manage Update
One of the things I've been measuring is this show.  Something surprising — Podcast metrics are pretty lousy.
I don't know how many subscribers we have.
I don't know how many people actually listen.
I don't know when they listen, where they listen,
Don't know if you're listening weekly, or binging
Don't know if you're listening for half the show and peacing or staying to the bitter end.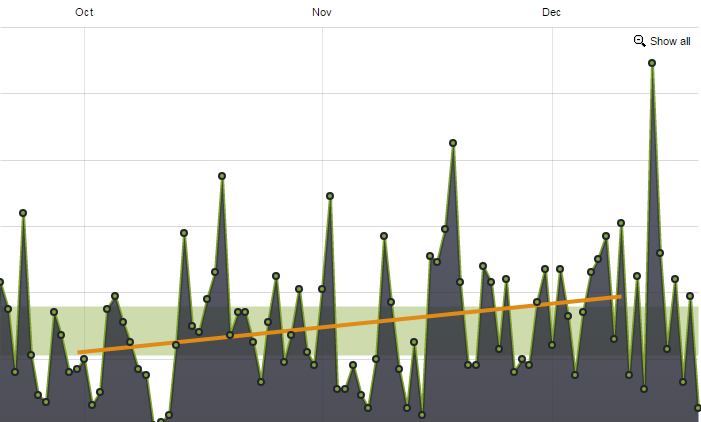 However, one bit of metric I CAN measure is downloads from Libsysn media host.
People who subscribe and autodownload.
People find an episode and listen to it.
So, I've been tracking monthly downloads…
July to August – Huge jump
August to September – Steady growth
Sept to October – We went down. (Was it because we were no longer in iTunes' new and noteworthy section?)
Mid-November – Were tracking down again…
How could that be? We had all almost 20 shows at the time, people who listen to one end up binging… 18 5 star reviews… even optimized my mic with a fancy pop filter to sound better..
WTF?
And then, I figured out what was going on…
After digging in to all the possible causes and doing a little detective work, I found the issue and it was a stupid simple fix.
What a new sub would find when they discovered or went to ComixLaunch on iTunes is that only the last 10 episodes of content were being made available for download.
You could get them all on the CL website, but I had marked a setting on my website feed to only have a maximum of 10 episodes available.
We had some great shows — invisible to peeps on iTunes.
Bumped that number from 10 to 150, and updated and shortly after, all episodes available.
November strongest month yet… and December on track to be even better.
What you Measure, you manage.
This show is important to me. The message and the wisdom and the lessons of ComixLaunch, to better equip creators
If I hadn't been measuring… just recording and posting and hoping people are out there listening… who knows how long this would have gone on for… and how many episodes that I've spent a ton of time and energy and money to create and get out into the world, would be invisible, and unable to impact creators like you.
What you measure you can manage, guys. It's not about tracking your numbers for numbers sake… it's about tracking your numbers for the IMPACT you can make.
2) The ComixLaunch Course Update
The ComixLaunch Course is special pilot program where Jeremy Melloul and I will be taking a small group of creators step-by-step through the process of designing and executing a successful Kickstarter campaing to crowdfund their next Comic and Graphic novel project.
Last week, I said the course might be closed before the end of the year. This week, I will confirm that.
We closed enrollment on 12-12 at 10 pm.
I'd like to quickly share with you some application and enrollment stats from this pilot course launch.
24 total applications.
Of those six were not approved, in most cases it was simply a case of them not yet being ready for the course, because they weren't far enough along on the creative side to be able to take full advantage of the course. So we recommended they focus on their comics for the next 3 months, and look for the next cohort of the course which will likely run in the Spring.
Of those, we approved 18 applications and invited them to enroll in the course.
And from those who were accepted into the program, 10 total students enrolled in the course, and will be working with Jeremy and I in January.
The cost was $379 for the 8 week pilot program, and we did make a couple of payment plan options available.
We did make a 100% money back guarantee to everyone who enrolled, that basically says that if, after the course is over, they don't feel prepared to launch their KS with confidence, they deserve a full refund. It was important to us to put the risk on Jeremy and my shoulders, not on any of our students.
And so there you have it… in January, we take the ComixLaunch experience to a whole new level!
And I do want to say thank you to all of those creators who have enrolled, on behalf of Jeremy, myself, and on behalf of all the ComixLaunch listeners out there who are getting value from this show.
The fact that we were able to launch a full pilot course means we can invest even more resources into this show, and make it even better in 2016.
---
What is Today's Episode About?
Earlier this week, The Kickstarter Fulfillment Report was released.
What is It?
An independent analysis by the University of Pennsylvania Professor Ethan Mollick, an expert in entrepreneurship and innovation who developed an independent study surveying nearly 500,000 backers about project outcomes and backer sentiment.
This is the largest study to ever examine the Kickstarter community.
KS had no influence over its findings.
Before research began, Wharton and Kickstarter agreed that we would co-publish the results, whatever was found.
Why is it important?
What you measure you manage.
Kickstarter is a powerful model — billions of dollars pledged, tens of thousands of successfully produced projects, Oscar and Grammy wins, trips to outer space, and beyond.
But how many projects fall short of delivering what was promised? It's a question many have speculated on, but we want to know for sure.
High profile flops? Outliers? Par for the course? Trends?
This report sheds light on a lot of those areas.
What were the findings?
Finding #1 – 9% of Kickstarter projects fail to deliver rewards
9% of Kickstarter projects failed to deliver rewards

8% of dollars pledged went to failed projects
7% of backers failed to receive their chosen reward
65% of backers agreed or strongly agreed with the statement that "the reward was delivered on time"
Professor Mollick wrote in his analysis:
"Project backers should expect a failure rate of around 1-in-10 projects, and to receive a refund 13% of the time. Since failure can happen to anyone, creators need to consider, and plan for, the ways in which they will work with backers in the event a project fails, keeping lines of communication open and explaining how the money was spent. Ultimately, there does not seem to be a systematic problem associated with failure (or fraud) on Kickstarter, and the vast majority of projects do seem to deliver."
Finding #2 – Failure rates are consistent across categories
Technology, film & video, food, and crafts on the high end.
Comics actually on the low in, closer to 8%
Finding #3 – Projects that raise less than $1,000 fail the most often
Interesting Projects in the $10K-$50K (6%) were the least likely to fail. (6 of the 7 projects I've run were in that range.)
Finding #4 – There are good failures and bad failures
Approximately 73% of backers who backed a failed project agreed or strongly agreed that they would back another Kickstarter project.
However, just 19% of backers of failed projects would back another project by the same creator whose project failed.
He found that in 15-20% of cases, backers reported that failure was handled well by creators.
About 13% of backers of failed projects reported receiving a refund or other compensation from the creator.
And 17% agreed or strongly agreed that they understood why the project failed.
Click here for additional findings from the full report.
Older projects from 2012 were more likely to fail (13.9%) than newer projects.
"it is also likely that overall failure rates have decreased since 2012, as creators have climbed the learning curve of how to create successful projects, and backers have become more educated on which projects to support."
The Effort Effect
Projects that showed signs of creator effort, by having videos or by posting updates before the fundraising deadline, were less likely to fail. These had relatively small effects, however.
Diversity
Given that one effect of crowdfunding is to increase the diversity of people who can get access to funds, there was also a notable non-finding in the analysis of failures – the characteristics of the project creator were not significantly related to failure.
There was no significant difference in failure rates between women and men, between highly educated and less educated creators, between teams and individual projects, between single or partnered creators, or between creators with children and those without.
Kickstarter's View
"Kickstarter's mission is to help bring creative projects to life. It's a platform for ideas. Creative ideas. Big ideas. Weird ideas. But all just ideas that are looking to come to life.

Is a 9% failure rate reasonable for a community of people trying to bring creative projects to life? We think so, but we also understand that the risk of failure may deter some people from participating. We respect that. We want everyone to understand exactly how Kickstarter works — that it's not a store, and that amid creativity and innovation there is risk and failure.

Thank you to the University of Pennsylvania, and the tens of thousands of creators and backers who took the time to answer these questions. And thanks to all the backers and creators who make Kickstarter what it is. We promise to always be a place where creative people of all stripes can aim high — and, yes, sometimes fail."
ComixLaunch's View
As a community, We can do better.
8 out of 100 is better than average on KS, but 1 out of 100 would be a lot better.
Kickstarter is a game-changer, a powerful platform.
But the comics community above all should know what comes with great power…
We have a responsibility as stewards of the KS platform, to run better campaigns, educate ourselves as best as possible, and deliver on our promises.
Our backers are counting on us.
---
Today's Sponsor – ComixTribe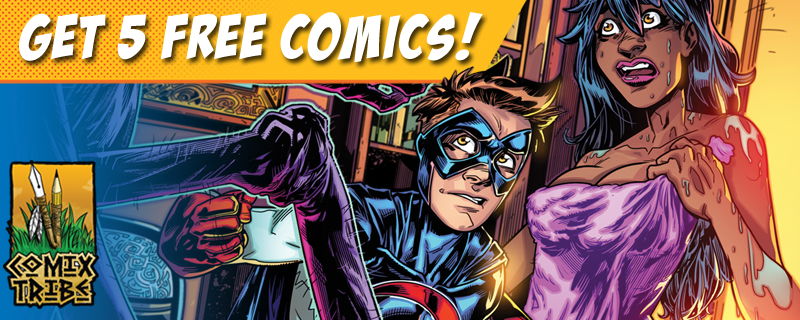 Click here for 5 free comics from ComixTribe. ComixTribe…Start here!
---
ComixLauncher
It's time for today's ComixLauncher.
A ComixLauncher is a short, actionable activity you can and should do right now, or immediately after listening to the show. They're all activities I've done myself, and will get you one step closer to a successful ComixLaunch. They'll transform this Podcast from a passive, lean back activity centered around Tyler James, into an active, lean-forward activity centered around YOU.
ComixLauncher – 023
Get on the ComixLaunchers List – ComixLaunch.com/5things
---
Wrap Up/ Quote
"The only real mistake is the one from which we learn nothing." – Henry Ford
---
Have You Subscribed, Rated, or Reviewed ComixLaunch Yet?
If you've enjoyed this Session of ComixLaunch, I need you to do me a favor… actually, I need three favors. Please Subscribe, Rate and Review ComixLaunch on iTunes.
They're the rocket fuel this show is running on, and the sooner you do it, the more powerful your action will be. Don't wait to give us some love!
>>> CLICK HERE TO LEAVE A REVIEW ON iTUNES <<<
Provide a rating, 1-5 stars and leave an honest review.
This can be done in less than 2 minutes and could make HUGE difference to the show.
Podcast: Play in new window | Download | Embed
Subscribe: Apple Podcasts | RSS