All your comic book printing questions are answered, as Tyler talks to the KrakenPrint Team about when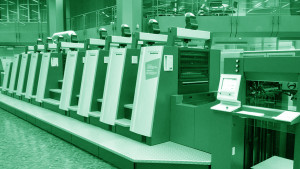 to choose offset vs. POD printing, what are the real drivers of cost when it comes to printing, paper quality and much more. If you're printing a book this year, you need to listen to this session.
Note: this episode contains a special listener bonus:
Click the link above to get the free guide courtesy of ComixTribe and KrakenPrint!
---
Today's Session is Sponsored by
Luminous Ages, a fantasy comic and art book now on Patreon. Visit ComixLaunch.com/luminous to find out more.
---
Session Table Setting
Welcome back to ComixLaunch!
The podcast to learn about mindset, strategies, and tactics… today, we're going to touch on all three.
If you're listening to this show, good chance you'll be taking a book to print in the not-to-distant future.
Guest Introduction
My guests today are the Customer Service General Manager of KrakenPrint, a Chicago-area print brokerage firm, specializing in comics, graphic novels, art books, childrens books, gaming and much more.
Jacob Way, who is the Customer service and General Managerer, who handles marketing, management, and business development for Kraken.
Sam Amborn, who is the graphics and operations manager, handling graphic design, prepress and printing operations, with more than 10 years in the printing industry.
If you're in small press or artists alley at major cons such as C2E2 or NYCC, don't be surprised if he comes by to introduces themselves.
Welcome to ComixLaunch Jacob and Sam!
Before we get into answering some of the most common printing questions that creators have, I'm wondering if you could tell the ComixLaunch audience a bit more about yourself and how you got into the printing business?
What is Today's Episode About?
Guiding Discussion Questions
1) Kraken is a print broker… not a printer. Can you clarify the difference, and talk about the advantages of dealing with a print broker vs. the printer?
2) Now, I know (and you probably know) that printing can be very intimidating for creators, especially the first few times they do it. Often times, thanks to a successful Kickstarter creators will finally have the means to do a larger, off-set print run… but filling out a print quote can be confusing, and writing that big check can be very scary. Ideally, my goal for listeners of this episode is that by the end of the show, knows what they needs to know to confidently request a print quote from a printer like Kraken… and feels a little more comfortable with the process. Sound good?
3) Before we get to the print quote, let's talk about when a creator is ready to work with a printer like Kraken. Is there a certain print run size or minimum budget that you'd need to see to work with a creator?
4) Okay, let's start with the print quote… What's the key information that YOU (kraken) need to know in order to quote a book?
We can work on any level of knowledge.
Have an idea of what you want to do?
Like Marvel? Fantagraphics?
There's industry standards, but different publishers use different standards.
Knowing Paper Weights —
Samples available 70 lbs standard
A lot of options
Good to know what you're trying to make
Paper Finish & Coating
Everyone has their own terminology.
Paper can be uncoated.
Coated papers, mixture of plastics, give a smoother finish, more saturated look.
Finish – Matte (no sheen)
Gloss – Sheen.
Coating finish on covers – a varnish or lamination or UV
5) What are the biggest drivers of cost on a quote? Tips for budget conscious creators?
Color vs. black & white — B&W much cheaper. 1 color on each side. 50% or more in savings.
Off-set printing – metal sheets aluminum.
Perfect bound, hardcover, saddle stitch. Don't be afraid of hardcover, but be conscious of weight.
A whole plate = signature 25 inches by 30 inches. 1 plate, front and back is a signature.
1 signature = 16 pages
Covers will be their own thing. To save money, inside cover blank on perfect bound.
When you do multiple variant covers, can save some money by doing gang-running… work with printers. Put multiple covers on one plate.
Price breaks come at 500s
6) What are the biggest mistakes you guys see creators make that slow down the process of getting books printed… and how to solve.
1) Resolution Issues
300 pixels per inch, or greater.
Can't bump a resolution in PS.
2) Color issues
Color modes — Creating files usually in RGB (Red Green Blue) mode – anything with digital display is RGB
Off-set Printing – Uses CMYK (Cyan Magenta Yellow Black) mode – Additive color. Colors combined and overlaid.
Black and White – Convert Files to Greyscale. Will look B&W but actually a mixture… not a true grey.
I can easily change it on my end, but there is a color ship from RGB to CMYK.
3) Bleed Issues
What is Bleeds? An extension of printing beyond the finished product trim size. Any graphics meant to touch edge of page should be extended beyond the edge.
Needed to account to subtle difference in machinery.
Not having bleed margin can have white sliver of edge.
InDesign and Illustrator will let you include it.
Export your files to PDF, use the Press PDF settings. Will make sure everything is converted to CMYK and Bleed amounts.
7) Getting the books printed is only part of the challenge… fulfillment is required to actually get books in backers hands. I know you've done a lot of work when it comes to fulfillment solutions for creators. Can you tell me what Kraken offers?
---
SPECIAL COMIXLAUNCH BONUS
If you've ever felt stuck or unsure about how to choose the paper stock for your next project, then worry no more!
This handy guide, courtesy of a conversation with Jacob Way, General Manager of KRAKENPrint, will help you never have this problem again!
Download the guide by filling out the form below.
Get the Guide!
Need help choosing paper stock for your comic or graphic novel project?We'll email you a free guide from ComixLaunch and KrakenPrint!
---
Sponsor Mid-Roll
In a moment, I'm going to give you today's ComixLauncher, but first, we need to thank our sponsor…

Luminous Ages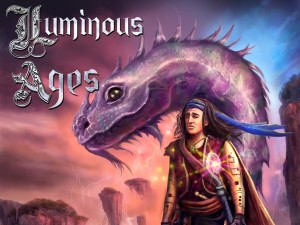 Luminous Ages is a fantasy comic set in a universe where dragons, humans, gods, titans, demons, angels and beasts have the ability to control dream magic!
Created by Australian writer/artist Anthony Christou, the adventure begins with a young farm boy, Thrakos, going through a painful transformation to become a Mage of the Mark. What path will he choose? What secret has his father been hiding from him? And why are dragons hunting him in the dreamworld?
It's a full-color paperback comic available now on Kickstarter, and includes a bonus concept art book full of dragons and magic, that expands on existing and future characters and environments in the comic!
The first issue of Luminous Ages and the Concept Artbook is finished and can be ordered now.
Go to ComixLaunch.com/luminous to find out more.
Be sure to leave Anthony a comment so he knows that we sent you!
---
ComixLauncher
It's time for today's ComixLauncher.
A ComixLauncher is a short, actionable activity you can and should do right now, or immediately after listening to the show. They're all activities I've done myself, and will get you one step closer to a successful ComixLaunch. They'll transform this Podcast from a passive, lean back activity centered around Tyler James, into an active, lean-forward activity centered around YOU.
ComixLauncher
Today's ComixLauncher — Submit a Print Quote to Kraken
You're likely in one of three positions:
You've a print project coming up and you know your specs, you know exactly what you want, exactly what you need.
You've got a print project and have a good idea what you want, but want to talk over some options, and maybe aren't quite sure how many books you need.
You have an idea for project, and but need help with the next steps when it comes to printing.
http://krakenprint.com/quote/
All of us our busy, but we all can spare 5 minutes to do this. [NA — What comes out on paper may surprise you. And if you'd like to share the results of your ComixLauncher with me, I'd love to see them. Email me at [email protected], subject line: ComixLauncher #34.]
---
Wrap Up
Wrap Up Questions
1) One thing we didn't talk about was ?
2) Where will Kraken be next at cons, and what's the best way to keep up with you online?
Thanks for Listening.
We're going to go even deeper into both mindset, strategies and tactics for making KS work for you.
---
Have You Subscribed, Rated, or Reviewed ComixLaunch Yet?
If you've enjoyed this Session of ComixLaunch, I need you to do me a favor… actually, I need three favors. Please Subscribe, Rate and Review ComixLaunch on iTunes.
They're the rocket fuel this show is running on, and the sooner you do it, the more powerful your action will be. Don't wait to give us some love!
>>> CLICK HERE TO LEAVE A REVIEW ON iTUNES <<<
Provide a rating, 1-5 stars and leave an honest review.
This can be done in less than 2 minutes and could make HUGE difference to the show.
Podcast: Play in new window | Download | Embed
Subscribe: Apple Podcasts | RSS