In 2016, there's no one way to launch a new comic series… in fact, the options are more varied than ever.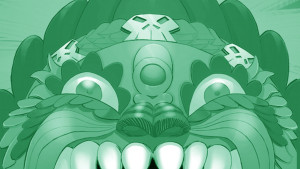 In this session, Tyler discusses Chris Lewis' experiences publishing on Comixology, in the direct market through IDW, and on Kickstarter, as well as his experience with Andy Schmidt's Comics Experience.
---
Today's Session is Sponsored by
Solar Flare – James Haick
Today's session is sponsored by the ongoing comic series Solar Flare by James Haick and Branko Jovanovic. Download the first issue for free at www.solarflarecomic.com/store using the coupon code comixlaunch (all one word.)
---
Session Table Setting
Welcome back to ComixLaunch!
Great guest — great conversation with hardworking creator, Comixology, Comics Experience, working with pubs vs. self-publishing, and where KS fits in the big picture of building a career in comics.
Before I bring on my guest, share a few things going on in my world… this year is just flying by…
Only have two more Training Sessions for the pilot version of CLC.
Most launching campaigns April, May, June… super exciting
Supporting, feedback, etc… in 3 weeks, they'll be presenting their KS plans to the group for comment and FB, and excited to see them, and go live.
In the next three months, I have two KS campaigns I'll be involved in running, so been starting to build those project pages and getting ready.
Obviously, pre-launch awareness building has been underway for some time now… never too early to build an audience.
Getting my printer quotes, and logistics planning. With each KS I do, I try to get better and better at pushing more and more of the fulfillment to others, so I can focus on what I do best… or at least where I add the most value:
Creating New Products
Making Existing Products Better
Marketing
I have script to finish… the 10th issue of 10 of THE RED TEN, a superhero murder mystery series I've been working on since 2010… one script left to finish, Cesar is just about done with art on 9th issue, and that'll be a wrap.
So, that's what's going on with me… I'd love to hear what's going on in YOUR world, your projects, your wins, your triumphs, your struggles, and certainly your Kickstarter tips and questions — ComixLaunch.com/voicemail and leave me a 90 second message fit to play on the show.
Guest Introduction
My guest today is a writer whose first mini-series, DRONES, was released in 2015 as a part of the first wave of the Comics Experience / IDW publishing alliance. His work has appeared in the Imaginary Drugs, and GrayHaven Comics The Gathering anthologies, and is the founder of the self-publishing imprint Epigamics. He just launched his third Kickstarter, Karma Police, which is a murder mystery that spans lifetimes, and is more than 50% funded with a little more than three weeks to go.
Welcome to ComixLaunch, Mr. Chris Lewis!
Anything else you want to tell the CL audience about you and your work before we dive in?
What is Today's Episode About?
I'm looking forward to talking to you, a KS veteran, with a few campaigns under your belt, about a bunch of things… specifically. I want to talk Karma Police, I want to talk about your Comics Experience experience, and the decision to go digital first and KS the trade. But first…
Guiding Discussion Questions
1) What's the why behind Karma Police? Why was this a story you had to tell?
2) I hold Comics Experience in very high regard… many of the creators I've worked with over the past few years have been involved in the classes Andy Schmidt offers, and have been involved with their new publishing initiatives. What has your experience been like with CE, both the workshops and the publishing initiative?
3) Okay, let's talk the release strategy for Karma Police. Karma Police is a 4-issue mini-series. You published issues #1-2 as a digital first through Comics Experience, and now you're going to KS to fund the trade collection. Was this always the plan?
4) What are your thoughts on Comixology as a distribution platform for creators? Pros and cons?
5) How do you make the Kickstarter experience a special experience, even for readers who have already read and loved Karma Police in digital?
Speed Round
1) Finish this sentence: "Kickstarter is _______."
A lot of work.
2) Let's the pretend the powers that be at Kickstarter are listening (which you know they are)… if you could change one thing about the Kickstarter platform, what would it be?
If a backer has backed multiple times or projects only send out one email of updates etc. and omit double emails.
3) What's your secret weapon? (Meaning a tool, resource, app, etc. that you couldn't make comics without?)
A pen and paper. Jotting down ideas as they come up.
4) Fulfillment is where even successful Kickstarter creators often drop the ball… Do you have a fulfillment tip for our listeners?
Just how many ways there are now to fulfill (Amazon, Kracken etc.)
5) Can you recommend one comic (not done by you) more people need to check out?
"Turncoat" by Ryan O Sullivan, "Dear Editor" by Ryan K Lindsay, "Past the Last Mountain" by Paul Ahler and Louie Joyce
---
Sponsor Mid-Roll
In a moment, I'm going to give you today's ComixLauncher, but first, we need to thank our sponsor…
Solar Flare
Solar Flare is an ongoing comic series that takes place in a world very similar to our own. The only difference is that Earth was just hit by an x-class solar flare wiping out all electronics, similar to an EMP.
The main protagonist of the story, Jake Clifford, has to travel from Florida to Tennessee in this new electronic less world. He not only wants to reunite with his young daughter Mazzy, but to also help his scientist friend get to a facility that will act as ground zero in reestablishing the country's electrical infrastructure.
Solar Flare is a post apocalyptic, sci-fi story that has been described as Y: The Last Man meets The Walking Dead without zombies.
James and his team of creators have successfully raised enough money 4 separate times now on Kickstarter and the 5th campaign launched on March 1st.
All 5 issues are available for sale on their website, www.solarflarecomic.com/store. Comix Launch listeners can download the 1st issue of Solar Flare for free using the coupon code: comixlaunch
Also, if you could, like their Facebook page at www.facebook.com/solarflarecomic.
---
ComixLauncher
It's time for today's ComixLauncher.
A ComixLauncher is a short, actionable activity you can and should do right now, or immediately after listening to the show. They're all activities I've done myself, and will get you one step closer to a successful ComixLaunch. They'll transform this Podcast from a passive, lean back activity centered around Tyler James, into an active, lean-forward activity centered around YOU.
ComixLauncher 35 –
Write down one thing you will do in the next 30 days to build your network of creator peers.
Send an email of introduction.
Take a course.
Attend a convention.
All of us our busy, but we all can spare 5 minutes to do this. [NA — What comes out on paper may surprise you. And if you'd like to share the results of your ComixLauncher with me, I'd love to see them. Email me at [email protected], subject line: ComixLauncher #35.]
---
Wrap Up
Wrap Up Questions
1) One thing we didn't talk about was ?
2) Where will Kraken be next at cons, and what's the best way to keep up with you online?
Thanks for Listening.
We're going to go even deeper into both mindset, strategies and tactics for making KS work for you.
---
Have You Subscribed, Rated, or Reviewed ComixLaunch Yet?
If you've enjoyed this Session of ComixLaunch, I need you to do me a favor… actually, I need three favors. Please Subscribe, Rate and Review ComixLaunch on iTunes.
They're the rocket fuel this show is running on, and the sooner you do it, the more powerful your action will be. Don't wait to give us some love!
>>> CLICK HERE TO LEAVE A REVIEW ON iTUNES <<<
Provide a rating, 1-5 stars and leave an honest review.
This can be done in less than 2 minutes and could make HUGE difference to the show.
Podcast: Play in new window | Download | Embed
Subscribe: Apple Podcasts | RSS