ComixLaunch is keeping it 100 with this session, as Tyler shares some recent creative struggles he's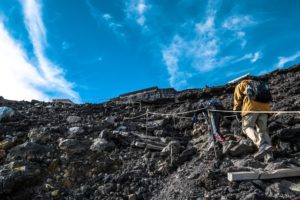 facing as an independent creator… as well as the hard truth that to create is to struggle. From conventions to retail sales and everything in between, there will always be obstacles in our way. This session shares strategies for dealing with them.
---
Today's Session is brought to you by
Purebuttons, your go-to resource for custom buttons of all shapes and sizes.  
Go to ComixLaunch.com/purebuttons for 10% off your next order of custom buttons.
---
Session Table Setting
If you were expecting another Patreon Launch session, apologies. Come back next week, as we'll pick up the series.
What is Today's Episode About?
I have some bad news and some good news for you.
Bad News: You know the feeling that you're struggling? It's never going away.  I'll be back with the good news later, but I'm going to expound on this.   You might not be used to hearing this from me as I'm usually positive. Time for some Realtalk.
Example
Friday Night taking a bus back from Day One of Boston Comic Con. I was miserable, and that wasn't the only bit of bad news… Quilte #1.  Stuff starts to compound…
The good news: The struggle is why what we do matters.
All growth happens outside of the comfort zone.
Most people are not willing to go through what we go through.
Control the Controllables
Boston Comic Con
Saturday
Sent an email blast. Doubled Friday sales, Sunday
Mulvey and Cesar hilarity ensues.
Tessa Beatrice (Zach & Macayla) crushed it.
Sold 50 copies of her book Fury's Forge, as well as a ton of prints.
Literally had the time of their life.
Impossible to be salty around that enthusiasm.
Diamond
Get creative…
Do a limited edition glow in the dark variant that we can sell at a premium at cons, online, or even a crowdfunding effort.
Sell Quilte #1 on Comixology for full price, even if it's free in shops.
Embrace the opportunity… 16K print run for small press is phenomenal, and getting books in people's hands makes the difference.
Struggle is Real. The fight's not going anywhere…
Don't expect it to. Thank you sir, may I have another.
The Big Caveat:
The key to productive struggle and unproductive struggle is this…
Are you struggling with the same thing you were last year and the year before and the year before that?
If so, then that might not be a good thing…
It's time to do something different.
It's time to ask for help.
It's time to surround yourself with a coach or mentor who's solved that particular problem already… because I guarantee that person is out there.
Difference between lifting weights and progressively raising the weights and just pushing against a wall. One gets you stronger, the other just makes you tired and frustrated.
---
Sponsor Mid-Roll
In a moment, I'm going to give you today's ComixLauncher, but first, we need to thank our sponsor…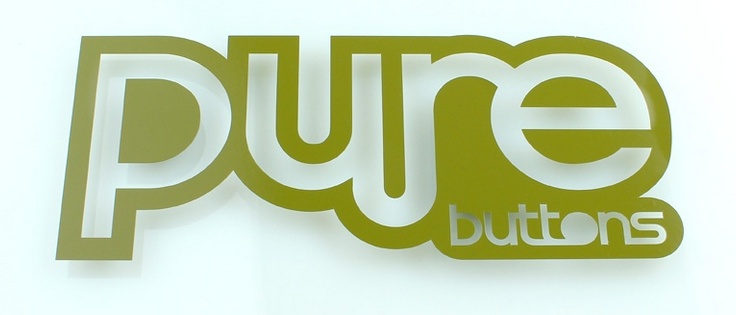 Episode Sponsor: PureButtons
When creating your Kickstarter projects, it's absolutely essential to have a variety of pledge levels and awesome rewards for your backers. Making custom buttons of your most popular characters is an easy reward or add on you can bring to your campaign…and the folks at PureButtons can help. Specializing in custom buttons of all shapes and sizes, as well as button packs, fridge magnets, custom coasters and much more, PureButtons is my top recommendation for fast, reliable quality printing of buttons and more.
---
ComixLauncher
It's time for today's ComixLauncher.
A ComixLauncher is a short, actionable activity you can do immediately after listening to the show. They're all activities I've done myself, and will get you one step closer to a successful ComixLaunch. They'll transform this Podcast from a passive, lean back activity centered around Tyler James, into an active, lean-forward activity centered around YOU and your projects.
ComixLauncher [059]
What did you struggle with in the past that you no longer struggle with now? How did you overcome that struggle?
I gotta hear from some of you on this one…
Invite to share results @ comixlaunch.com/voicemail or in an email [email protected]
---
Wrap Up
Patrons
Mac Smith
Creating SCURRY webcomic http://www.scurrycomic.com/
Drop dead gorgeous artwork. Seriously… incredible digital illustrator.
https://www.patreon.com/macsmith
Get credited in his book, access to high-res layered PSDs, etc.
Dan Hale
Half Breed, 9 pages that I'm writing and fully illustrating. I want to put it online for free and hopefully get some eyes on my art. Posting progress regularly on Instagram, Twitter, FB already
2- Finish 2 more short stories and collect and print them. Do a small $2-3k Kickstarter to learn the process
3- Start a graphic novel as a webcomic and update on a schedule. Kickstart print edition when finished.
George Ward
MOAM: The Mother Of All Monsters. http://moam.thecomicseries.com/ about a teenage girl and her young brother getting trapped in an other world. There are monsters and misshapen humans everywhere and those that try to help them are not to be trusted. What is really going on and who is MOAM?
Webcomic Alliance Podcast
More shout-outs next week!
ComixLaunch.com/patreon
ComixLaunch.com/club – free trial.
Quote
"Do the hard jobs first. The easy jobs will take care of themselves." – Dale Carnegie
Thanks for Listening.
We're going to go even deeper into both mindset, strategies and tactics for making KS work for you.
Thank you so much for listening, and for letting me walk with you, as you taken another step forward toward your next successful ComixLaunch.
---
Have You Subscribed, Rated, or Reviewed ComixLaunch Yet?
If you've enjoyed this Session of ComixLaunch, I need you to do me a favor… actually, I need three favors. Please Subscribe, Rate and Review ComixLaunch on iTunes.
They're the rocket fuel this show is running on, and the sooner you do it, the more powerful your action will be. Don't wait to give us some love!
>>> CLICK HERE TO LEAVE A REVIEW ON iTUNES <<<
Provide a rating, 1-5 stars and leave an honest review.
This can be done in less than 2 minutes and could make HUGE difference to the show.
Podcast: Play in new window | Download | Embed
Subscribe: Apple Podcasts | RSS