Having trouble writing your Patreon project description? In this section, Tyler will share 15 key elements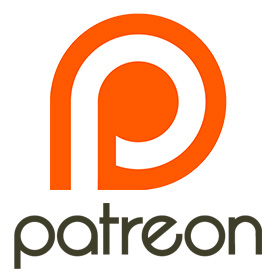 to a strong sales page, and how to make those elements work for you. Plus, bonus tips from Jason Brubaker, and ComixLaunch listener voicemail.
---
Today's Session is brought to you by
Club ComixLaunch on Patreon.
Get your free Club ComixLaunch VIP Insider bonus Kickstarter resource atComixLaunch.com/club.
---
Session Table Setting
Listener Feedback
Jay D'Ici – Struggle is Real
I really enjoyed the struggle is real podcast, I've always been a believer of the sending down the elevator.
My struggle issue isn't really something I believe I'll face the same way again but the story goes like this:
My first webcomic series "THE UNFINDING OF ERASMUS CIVITATUM" was doing alright, we weren't making money or losing money but we're starting to develop a following. At the end of the first chapter my artist quit over a creative difference. After a month and a half searching on line frantically I found a new artist, but after just a few strips he ended up having to quit the series as several personal issues started to overwhelm him. After two artists leaving me in the lurch I was miserable as I was going to have another story sitting around doing nothing.
A month later another writer friend challenged me to participate in NaNoWritMo. I decided to stream line the comic into a novel (there were several more stories in the universe I wanted to tell). It took me until the following March but I finished the first draft of the Novel.
Finishing the novel helped me three ways
1) I proved to myself that I could write a Novel
2) it allowed me to finish the first part of THE UNFINDING OF ERASMUS CIVITATUM and get that story out of my head.
3) and completing the novel was part of the proof that Matt G Gagnon needed to see I was worth working with leading to CONCEPTUAL HEIST which has been running over a year.
Also, without THE UNFINDING I probably wouldn't have been in the right headspace to meet my fiancée, so I wouldn't have my son.
Also, just so you know Matt and I are planning on doing a Kickstarter in January/February at the moment. And our Patreon has hit 30$/month.
Be well man, my son starts day care this week so I'll be getting on top of you Patreon stuff by later this week.
There's no support bereavement group for lost collaborators… but maybe there should be.
What is Today's Episode About?
How to do it Step by Step?
1) Who are You & What do You Do (Expertise)
(who you are, what you've done)
"Hello, my name is Mario. I'm a Kansas City based artist, who self publishes, illustrates and writes a series of comics and books, runs a blog that follows my creative efforts, and also run Artisan Rogue Radio (podcast) and my own channel on YouTube." Mario https://www.patreon.com/theArtisanRogue
2) Grab their attention with a Qualifying Question
Does this relate to you? Yes or No?
3) Tell people what you're about to tell them.
2 Sentences.
Today, I want to invite you…
4) Story (The Why Matters)
High point, low point, high point
Matt Holiday – HolidayWhatTV youtube – Daily high energy video about holidays around the world.
Why?
https://www.youtube.com/watch?v=9gfn0wKToaI
"About a year ago, I quit my job at a studio in California, moved to a cheap little apartment near Portland, OR and started working on my own projects (while still doing enough freelance on the side to pay the bills). It has been tough at times, but its also been one of the best decisions I've ever made. I'm really excited again about creating art.
It's been a lifelong dream to tell my own stories, free from meddling and design-by-committee, and now I'm finally able to devote more time to them. And with your help, we can bring these projects to life." – Mac Smith, SCURRY
5) Unique Value Proposition
Here's what you can get only here…
Here's the problem you have and here's how my Patreon will fix it.
"Every month I'll be using Patreon to show my supporters the comic writing process: Full comic scripts, project pitches, story development notes, and even advance reading PDFs of my upcoming creator-owned comics are all 'unlockable' depending on the level of your patronage." – Jim Zub
6) And that's why I'm on Patreon…
ComixLaunch Podcast…
Why the Podcast?
Why the Patreon?
"Quite a few people who have read my comic-making articles have asked me how they can show their support for the advice I've put together. Normally I just point them toward places where they can order my booksbut, with the changing creative landscape and new avenues available, I've realized how useful direct support can be. That's why I've set up this Patreon page. "
7) Step 7 possibilities
What is possible with your support?
" $3000 goal – With this mind-blowing amount of support, with just a few videos, we could afford to upgrade to a Sony A7S Mark II camera with which to film ICWXP's Episode 206 for truly incredible, mega-sharp, professional picture quality for the epic Season 2 finale." — Goals section… specific. Should include some general possibilities in the page copy, too.
8) General Explanation of Patronage
Features & Benefits
"What are you offering & why is it so great"
9) What is Patreon?
"Patreon uses your choice of card or online transaction service to charge creators a reoccurring (or subscription) set amount at certain times. I am set to monthly so you will not be charged until the end of the month (between the last day of the month and up to the 5th depending on method). This is basically a tip jar system with incentives found in the pledges on the right of the page." – Ashley Shinavar is creating entire universes! https://www.patreon.com/Entanglement
10) Your Irresistible Offer
Put it in dollar terms
"For the price of a coffee per month you can show your support for the work I've done telling stories and helping future comic creators build stories of their own." – Jim Zub
Get Real, Get vulnerable.
Share real costs of doing what you do. Not out of guilt, out of education.
11) Price Reveal
What does it cost to get started?
12) Risk Reversal
Won't be charged until 1st of the Month
Can change any time.
Can cancel any time
13) Testimonials
iTunes Reviews
ComixLaunch Course Students
Caliber of people on the podcast?
14) Call-to-Action
I would like you to join the club today.
15) The Checkout Process
What's going to happen when they sign up?
Click the Become a Patron Button
Demonstrate the 4.00 a Month VIP upgrade
Click Continue
Add your Payment Information
Stripe
Paypal
Click Confirm and Pledge
Congrats Page – You're now an official Patron!
Welcome Package
5 Things
Image Guide
50 Tips from 50 Creators
KrakenPrint Paper Guide
Pro.ComixLaunch 20% Off Coupon
ComixLaunch Archive – 1-10 MP3 Zip Files
For those of you who have decided to join the club, here's what happens next!
Click the form (if watching on your phone… exit out)
Walk through the checkout process
---
Sponsor Mid-Roll
In a moment, I'm going to give you today's ComixLauncher, but first, we need to thank our sponsor…
Club ComixLaunch
ComixLaunch listeners, are you ready to take your crowdfunding game to the next level?
If so, I'd love for you to join me and your fellow creators inside Club ComixLaunch on Patreon.
I've opened Club ComixLaunch to help continue and expand on the ComixLaunch mission of increasing the number of creators equipped to harness the power of the Kickstarter platform to bring amazing independent projects to life.
As a Club ComixLaunch member, you'll have access to a number of exclusive perks and privileges, such as:
A shout out on the ComixLaunch Podcast for you and your project.
Access to the ComixLaunch Club exclusive Patreon feed for even more mindset, strategies and tactics to get your project funded.
The ComixLaunch Club Insider Monthly Kickstarter Resource which might be a guide, checklist, cheat sheet, template, or bonus training video designed to help you launch.
Priority enrollment in ComixLaunch Courses
Discounts on Courses, Books and Upcoming Premium Products
You can even sponsor an episode of the ComixLaunch podcast through Patreon.
And as the Club Grows, so do the perks…
See, there is a direct correlation between listener support and the value ComixLaunch can provide, and as the club expands, we hope to offer:
Monthly Kickstarter Page Critiques
Club Exclusive Chats and Q&As
Bonus Sessions of the ComixLaunch Podcast.
Full podcast transcripts for every episode.
And much more!
For as little as a dollar a month, you can access Club ComixLaunch today, help keep the podcast going and improving, and take your crowdfunding game to the next level.
Membership has its privileges, and to get a taste of them absolutely free, please go toComixLaunch.com/club and download a free Club ComixLaunch VIP Insider bonus resources today.
Let's get you ready for your best launch yet!
I'll see you inside the Club!
---
ComixLauncher
It's time for today's ComixLauncher.
A ComixLauncher is a short, actionable activity you can do immediately after listening to the show. They're all activities I've done myself, and will get you one step closer to a successful ComixLaunch. They'll transform this Podcast from a passive, lean back activity centered around Tyler James, into an active, lean-forward activity centered around YOU and your projects.
ComixLauncher [060]
What's your story? High, low, new high
Invite to share results @ comixlaunch.com/voicemail or in an email [email protected]
---
Wrap Up
Training Shows
A Few Bonus Tips
Break up the page!
That's a lot of Copy!
ComixLaunch sales page is 2000+ words.
Break it UP!
Images.
Infographics
Videos
Gifs
Bullets
Headlines
No one is going to read all of that!!!
Not True.
Most of the people who hit your page:
Already know like trust you and are coming to back your page. They won't read it all.
Don't know like and trust you and stumble on your page by mistake… all that copy, likely a turn-off.
Third group… warm and need to know more before they pull the trigger.
Most people won't read every word you write… that's okay.
But of the people who DO read every word… a big % of those are going to become your Patrons.
Most out there, even successful ones, do NOT have all these elements? Why? Because they're written by musicians, artists, etc. not copywriters.
Do you need all of these elements?
Probably not. But if you're struggling… give it a shot.
Look at the checklist. How many elements does your page have?
What's missing?
---
Have You Subscribed, Rated, or Reviewed ComixLaunch Yet?
If you've enjoyed this Session of ComixLaunch, I need you to do me a favor… actually, I need three favors. Please Subscribe, Rate and Review ComixLaunch on iTunes.
They're the rocket fuel this show is running on, and the sooner you do it, the more powerful your action will be. Don't wait to give us some love!
>>> CLICK HERE TO LEAVE A REVIEW ON iTUNES <<<
Provide a rating, 1-5 stars and leave an honest review.
This can be done in less than 2 minutes and could make HUGE difference to the show.
Podcast: Play in new window | Download | Embed
Subscribe: Apple Podcasts | RSS