For many creators, marketing is the most challenging part of a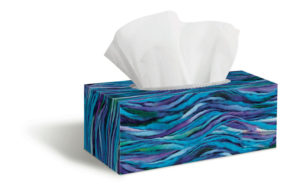 Kickstarter campaign. In this session, artist Anthony Christou teaches a guest lesson sharing his 40 day campaign marketing plan. Then, Tyler shares audio from a past ComixLaunch Course office hours session where he corrects a big mistake many creators make when it comes to email marketing.
---
Today's Session is brought to you by
Purebuttons, your go-to resource for custom buttons of all shapes and sizes.  
Go to ComixLaunch.com/purebuttons for 10% off your next order of custom buttons.
---
Session Table Setting
Guest Lesson from Anthony Christou – Shares his Kickstarter marketing plan
Archive: a Clips from the ComixLaunch Course Office Hours Sessions back in January, which ties into the power of an email list, and when to start reaching out to that list. Hear from people in the pilot group
Show Updates / Shoutouts
ComixLaunch Gameplan going on… If you're not on our email list, you're missing out!
Course Updates / Shoutouts
ComixLaunch Mastery enrollment opens up on Tuesday Oct 25 and will be close until Tuesday November 1.
There are fast action bonuses… so if you'd like to work with me and a small group of creators, get on the advanced list! ComixLaunch.com/course
---
Bonus Resource: View Anthony Christou's Kickstarter Marketing Plan Template!
Click here for Anthony's Plan.
---
What is Today's Episode About?
Anthony Christou – Most ambitious KS campaign yet for Luminous Ages #2 and a Card Game.
My Take Aways:
Importance of Planning ahead
40 Days / Events for every day
Social Media
News Letter
Live Events
22% funded, 33 Days to go
30 Day Marketing Plan – Link
As such, he's put together a comprehensive marketing plan, which he's going to share with us.
Okay, now I'm going to open up the ComixLaunch Course archive and share a few snippets from the Office Hours Q&A session that took place with the pilot group in Jan of this year.
In this first clip, I'm going to talk about what to do when you've crunched the numbers and realize your goal is likely higher than what you can reasonably raise.
Okay, in this second clip, I'm going to address a few things I noticed about Joshua Janes' 15 Minute KS plan.
If you've been following the ComixLaunch Game Plan, I shared a bit about Josh and his 15 minute plan, which he sketched out in rough form quickly, and then, throughout the course and afterward executed brilliantly, successfully funding fulfilling his project.
I've included links to Josh's original plan, and to his successful KS in the show notes… great book, great artist, check him out.
---
Sponsor Mid-Roll
In a moment, I'm going to give you today's ComixLauncher, but first, we need to thank our sponsor…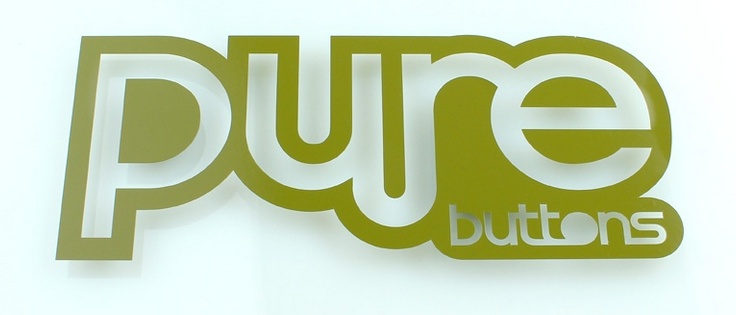 Episode Sponsor: PureButtons
When creating your Kickstarter projects, it's absolutely essential to have a variety of pledge levels and awesome rewards for your backers. Making custom buttons of your most popular characters is an easy reward or add on you can bring to your campaign…and the folks at PureButtons can help. Specializing in custom buttons of all shapes and sizes, as well as button packs, fridge magnets, custom coasters and much more, PureButtons is my top recommendation for fast, reliable quality printing of buttons and more.
---
ComixLauncher
It's time for today's ComixLauncher.
A ComixLauncher is a short, actionable activity you can do immediately after listening to the show. They're all activities I've done myself, and will get you one step closer to a successful ComixLaunch. They'll transform this Podcast from a passive, lean back activity centered around Tyler James, into an active, lean-forward activity centered around YOU and your projects.
ComixLauncher [067]
Buy hand sanitizer and put it in your convention box. Do it now! Thank me later!
Invite to share results @ comixlaunch.com/voicemail or in an email [email protected]
---
Wrap Up
Thanks for bearing with me and my post con funk. Hope you got value from Anthony and from the ComixLaunch archive material.
Again, doors open on Tuesday for ComixLaunch Mastery. 24 hour bonus for early action takers!!!
Quote
"Take care of your body. It's the only place you have to live in." – Jim Rohn
Thanks for Listening.
We're going to go even deeper into both mindset, strategies and tactics for making KS work for you.
Thank you so much for listening, and for letting me walk with you, as you taken another step forward toward your next successful ComixLaunch.
---
Have You Subscribed, Rated, or Reviewed ComixLaunch Yet?
If you've enjoyed this Session of ComixLaunch, I need you to do me a favor… actually, I need three favors. Please Subscribe, Rate and Review ComixLaunch on iTunes.
They're the rocket fuel this show is running on, and the sooner you do it, the more powerful your action will be. Don't wait to give us some love!
>>> CLICK HERE TO LEAVE A REVIEW ON iTUNES <<<
Provide a rating, 1-5 stars and leave an honest review.
This can be done in less than 2 minutes and could make HUGE difference to the show.
Podcast: Play in new window | Download | Embed
Subscribe: Apple Podcasts | RSS