Although ComixLaunch has almost exclusively focused on the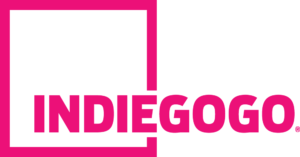 Kickstarter platform, it is not the only game in town. Indiegogo is a crowdfunding platform that hundreds of comic creators have chosen to fund their projects. In this guest lesson episode, creator Jen Finelli makes the case for Indiegogo, and why she chose it over Kickstarter for her current launch.
---
Highlights of this Session Include:
Why a creator might choose Indiegogo over Kickstarter?
Crunching the numbers on success rates between the two platforms.
Bells and whistles Indiegogo has that Kickstarter does not.
Plus: My take on the case for Indiegogo vs. Kickstarter
---
Today's Session is brought to you by
Today's Session is Sponsored by ToInfinity Studios Mini-Issue:
Training Wheels, a 11×15 high quality print, on Kickstarter now. More info at toinfinitystudios.com,
Thanks – Curtis
ToInfinity Studios mini-issue: Training Wheels, a 11×15 print, is a project live on Kickstarter. What's cool about Training Wheels is that it's a single page story with meaning and heart, evoking the kind of stories Curtis Clow and the ToInfinity Team intend to create.
A part of Kickstarter's January MAKE/100 initiative, by backing Training Wheels, you're supporting a passionate creative team and helping them get one step closer to finishing their first book. This one page story is being produced as a high quality print, on 120lb paper with a gloss finish. And if they hit their stretch goal, every backer will get an additional poster for free in their order. Check out Training Wheels on Kickststarter tday, and go to toinfinitystudios.com to see what else Curtis and the ToInfinity Studios team is working on.
---
ComixLauncher
It's time for today's ComixLauncher.
A ComixLauncher is a short, actionable activity you can do immediately after listening to the show. They're all activities I've done myself, and will get you one step closer to a successful ComixLaunch. They'll transform this Podcast from a passive, lean back activity centered around Tyler James, into an active, lean-forward activity centered around YOU and your projects.
ComixLauncher [080]
Back a Project for a Buck at Indiegogo.
Risk mitigation.
All eggs in one basket.
---
Quote
"Failure is only failure if it happens in the last chapter. Otherwise, it's a plot twist." – Danny Iny
---
Have You Subscribed, Rated, or Reviewed ComixLaunch Yet?
If you've enjoyed this Session of ComixLaunch, I need you to do me a favor… actually, I need three favors. Please Subscribe, Rate and Review ComixLaunch on iTunes.
They're the rocket fuel this show is running on, and the sooner you do it, the more powerful your action will be. Don't wait to give us some love!
>>> CLICK HERE TO LEAVE A REVIEW ON iTUNES <<<
Provide a rating, 1-5 stars and leave an honest review.
This can be done in less than 2 minutes and could make HUGE difference to the show.
Podcast: Play in new window | Download | Embed
Subscribe: Apple Podcasts | RSS