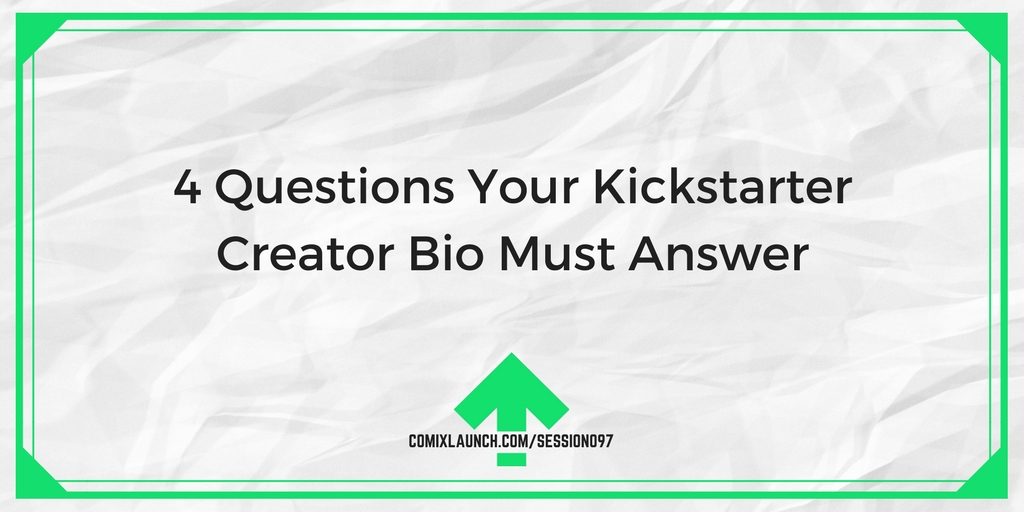 Every Kickstarter project creator must include a professional bio with his or her profile. But all bios are NOT created equal. In this session, Tyler will give you four essential elements your Kickstarter biography MUST include.
Highlights of this Session Include:
Four easy to answer, yet critical questions you'll need to tackle in order to craft an impressive and credible Kickstarter bio.

How to establish yourself as a trustworthy creator, even if you have no professional credits to your name.

Examples of great creator bios!

Plus: An update on the ComixLaunch Course and my biggest Kickstarter launch ever.
---
Today's episode is sponsored by Ghost Island a supernatural horror comic. Issue 2 is live on Kickstarter May 29th. Follow them at facebook.com/ghostislandcomic
This Show's Sponsor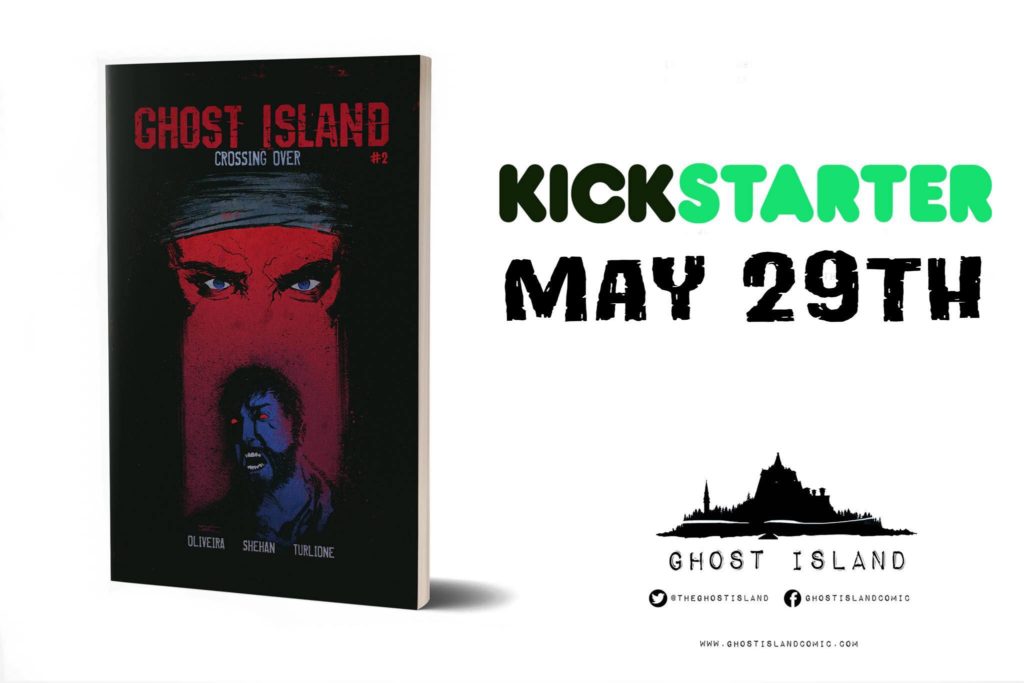 Ghost Island is a 5 issue supernatural horror comic series.
Imagine Jurassic Park… but with ghosts!
On a remote island a wealthy entrepreneur has secretly created a theme park full of imprisoned ghosts he has collected over time.
Before opening the attraction to the public he enlists the help of a small group of people to assist him.
One of them being Josh Evans a troubled psychic with a dark past.
Whilst he battles his own personal demons over the disappearance of his fiancé,Josh is scheduled the task of crossing over in to the spirit world & exploring some of the evil minds that are imprisoned on the island, but at what cost?
The kickstarter for issue 2 is going LIVE on May 29th! You can also follow their daily posts at facebook.com/ghostislandcomic
Will you take a visit to Ghost Island?
---
ComixLauncher
It's time for today's ComixLauncher.
A ComixLauncher is a short, actionable activity you can do immediately after listening to the show. They're all activities I've done myself, and will get you one step closer to a successful ComixLaunch. They'll transform this Podcast from a passive, lean back activity centered around Tyler James, into an active, lean-forward activity centered around YOU and your projects.
ComixLauncher [097]
Check your public bios? Do they contain all elements? If not, give them a make over.
---
Quote
"Build your own dreams, or someone else will hire you to build theirs." – Farrah Gray
Absolutely nothing wrong with working for others (publishers, teams, etc… but don't put all your best work into someone else's vision.
Thank you so much for listening, and for letting me walk with you, as you taken another step forward toward your next successful ComixLaunch.
Podcast: Play in new window | Download | Embed
Subscribe: Apple Podcasts | RSS