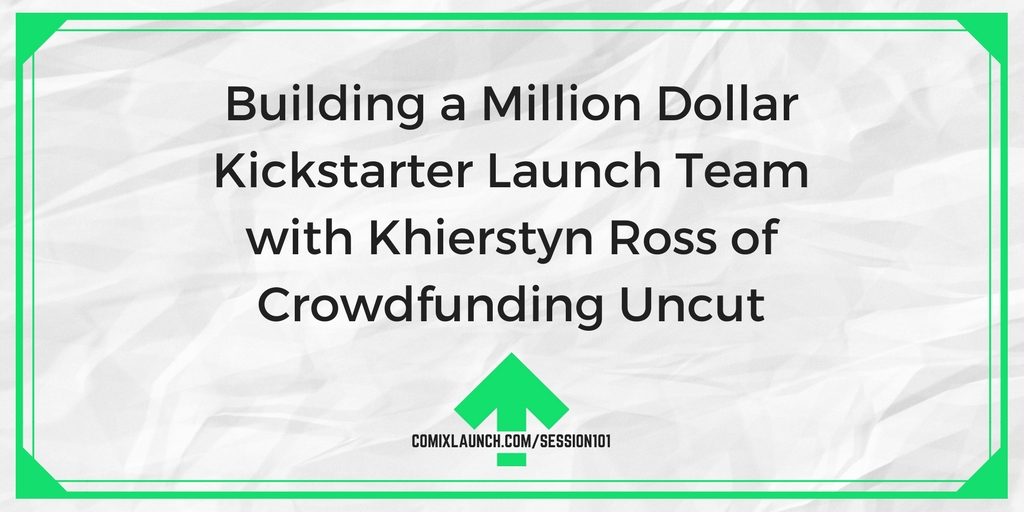 Tyler picks the brain of Khierstyn Ross, host of the top podcast Crowdfunding Uncut, who shares lessons learned about building a winning Kickstarter launch team from successful projects that have raised over 2 million dollars in funding.
---
Highlights of this Session Include:
How to building the right launch team to get your project funded.

The importance of the validating process before you launch.

Where creators go wrong with crowdfunding.

Plus: One book Khierstyn is obsessed with right now.
---
Links Mentioned in Today's Show
---
Have You Signed Up for the Beyond Kickstarter Master Class
Sell More Books and Reach More Readers After Your Campaign is Over!
Kickstarter is the #1 platform for funding creative projects in the world and should be a part of every independent creator's business plan. But Kickstarter alone is not enough…
Are you ready to amplify your comics crowdfunding success BEYOND KICKSTARTER?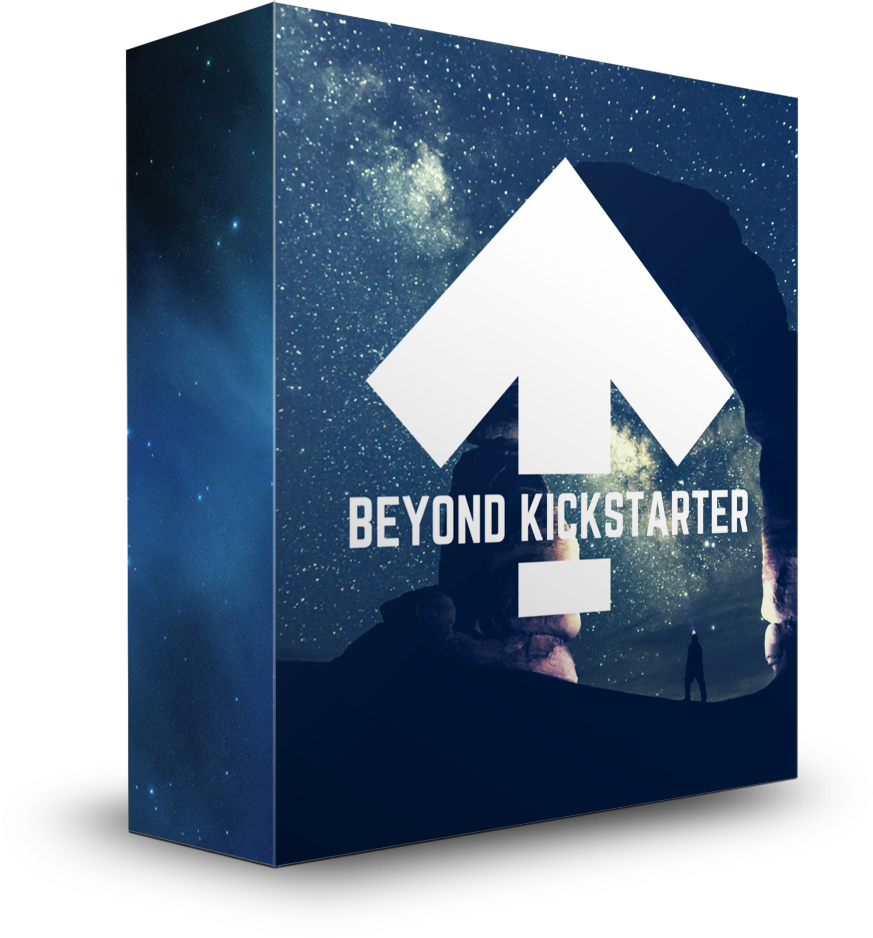 Learn how to leverage success on Kickstarter into increased sales on other channels and platforms, such as the direct market, online, conventions, Amazon, Patreon, and more so that you can reach a broader audience and sell more of your art during the 92% of the year when you aren't launching a Kickstarter.
https://www.comixlaunch.com/beyond
Will eventually be its own full stand-alone course for sale…
But, because it's the first time I'm presenting this material, and to celebrate you all who have kept me going for 100 episodes, I'm making the live session of the master class FREE to anyone who attends live.
Live Master Class | Thursday, June 29 7:30 PM EDT
Here's Some of What You'll Learn from This Master Class…
Where to start when it comes to building upon your Kickstarter success in other channels?

How to pick the right next channel to focus on for your creative business?

Why most creators online stores fail and what to do differently to see steady book sales in e-commerce?

What it takes to get your Kickstarter funded books into brick & mortar stores and the best plan to make that happen?

The pros, cons, common mistakes, and best practices for sales growth on channels outside of Kickstarter.

The exact next steps you should be taking to expand your sales and grow your audience in channels Beyond Kickstarter.
Now, if you can't attend live, or know you'll want access to this material, after the fact, there is a GOLD option that you can purchase that will give you access to the recordings, plus a number of bonus trainings that won't fit into the 2-2.5 hour master class session.
https://www.comixlaunch.com/beyond
---
Sponsor Mid-Roll
In a moment, I'm going to give you today's ComixLauncher, but first, we need to thank our sponsor…
Last year, ComixTribe spent nearly $85,000 on printing.
While we rely on a number of printers to get our books to market, one printer I can strongly recommend is KrakenPrint…
Our friends Jacob Way and Sam Amborn at Kraken Print offer:
Competitive pricing.
Great customer service, especially for your first offset print run.
Monthly storage if you do not want to store hundreds or thousands of books at home.
Distribution options, including breaking down orders and shipping direct to Diamond or comic stores at their specially negotiated discounted rates on shipping.
And NOW they even offer Kickstarter fulfillment!
Kraken will pick, pack, and ship out orders for your backers.
If you want to unleash the Kraken, go to comixlaunch.com/kraken, mention the ComixLaunch podcast, and they're going to knock 5% off your first print run…and they're going to hook us up with a 5% credit.
It's a classic win/win/win/win – You get a great price on printing, your backers get a beautiful offset printed book, you help the podcast out, and Kraken gets your business.
That's comixlaunch.com/kraken for 5% off your entire first print run.
---
ComixLauncher [101]
Who do you need on your launch team?
Podcast: Play in new window | Download | Embed
Subscribe: Apple Podcasts | RSS