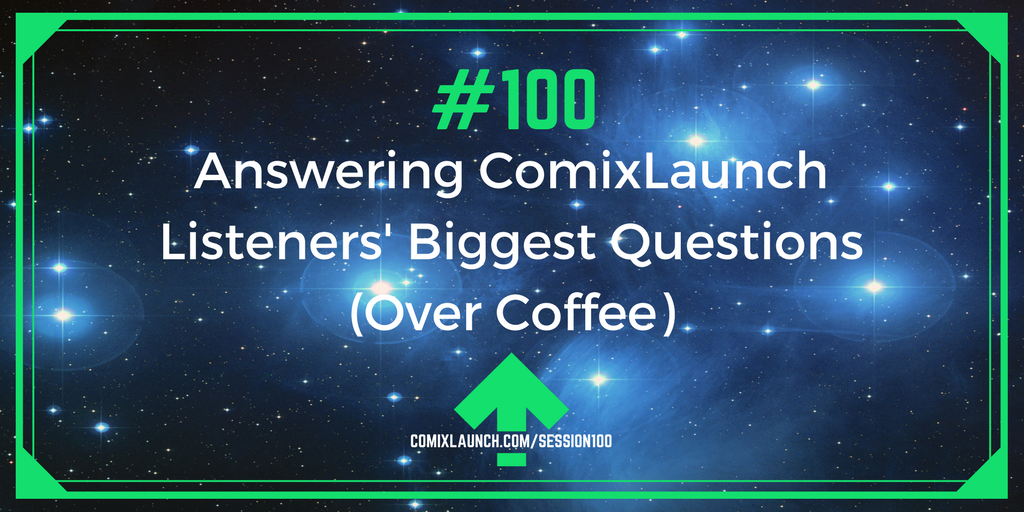 ComixLaunch celebrates its landmark 100th podcast episode by answering ComixLaunch listeners' top questions related to Kickstarter, crowdfunding and building a creative career. Plus, details and an invitation to the upcoming Beyond Kickstarter Master Class.
---
Highlights of this Session Include:
How Tyler manages to answer every question creators have before they know they have it? Is there a ComixLaunch crystal ball?

The Top 3 things a brand new property can do to maximize success on its first campaign.

What's the best way to layout a Kickstarter page.

What's the next model for indies beyond Kickstarter and Patreon?

Plus: How you can attend the new Beyond Kickstarter Workshop FREE!
---
Welcome Baby Madeleine to the World!
ComixLaunch Podcast editor Katie Nagengast (my talented sister) had a surprise in Baby Madeleine coming two months early!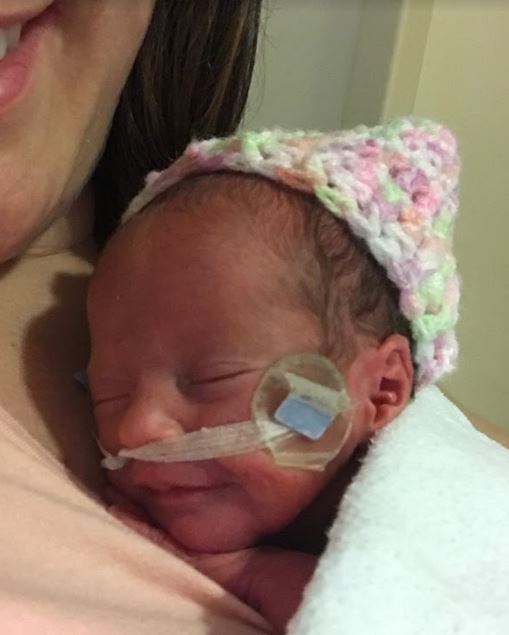 I guess she just couldn't wait any longer to bring that smile to the world. (We sure need it!)
Please have a good thought for Katie and Baby M.
This show would not have been weekly for 100 episodes without Katie's hard work.
---
Have You Signed Up for the Beyond Kickstarter Master Class
Sell More Books and Reach More Readers After Your Campaign is Over!
Kickstarter is the #1 platform for funding creative projects in the world and should be a part of every independent creator's business plan. But Kickstarter alone is not enough…
Are you ready to amplify your comics crowdfunding success BEYOND KICKSTARTER?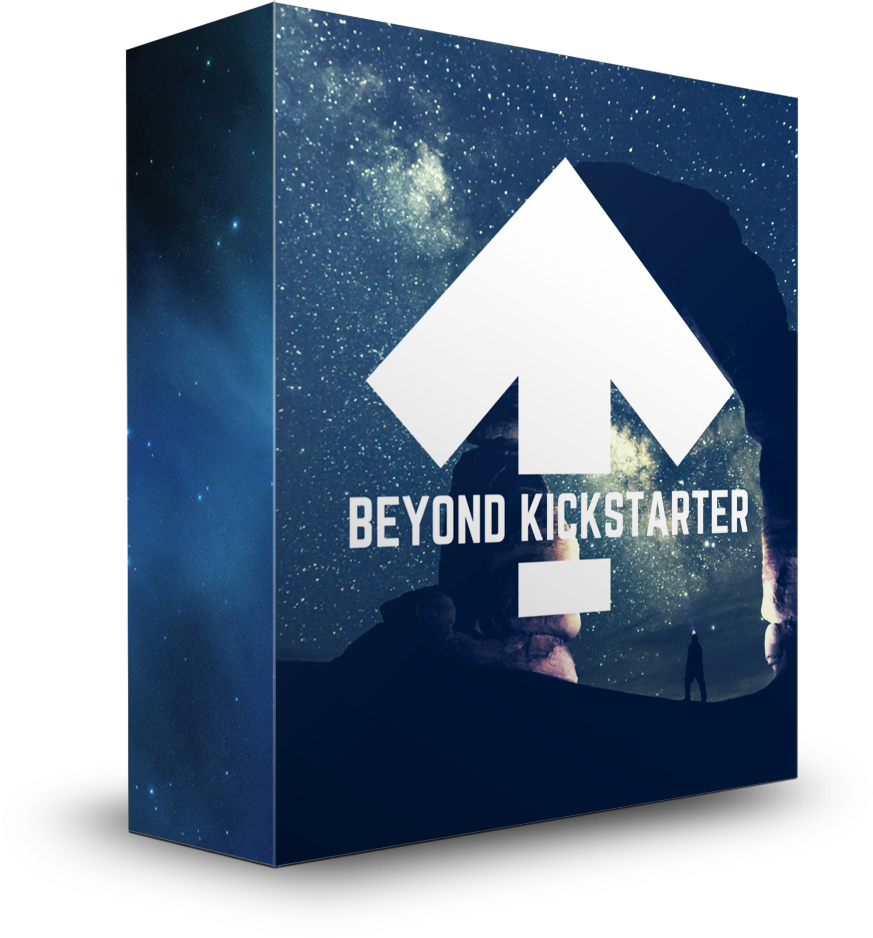 Learn how to leverage success on Kickstarter into increased sales on other channels and platforms, such as the direct market, online, conventions, Amazon, Patreon, and more so that you can reach a broader audience and sell more of your art during the 92% of the year when you aren't launching a Kickstarter.
https://www.comixlaunch.com/beyond
Will eventually be its own full stand-alone course for sale…
But, because it's the first time I'm presenting this material, and to celebrate you all who have kept me going for 100 episodes, I'm making the live session of the master class FREE to anyone who attends live.
Live Master Class | Thursday, June 29 7:30 PM EDT
Here's Some of What You'll Learn from This Master Class…
Where to start when it comes to building upon your Kickstarter success in other channels?

How to pick the right next channel to focus on for your creative business?

Why most creators online stores fail and what to do differently to see steady book sales in e-commerce?

What it takes to get your Kickstarter funded books into brick & mortar stores and the best plan to make that happen?

The pros, cons, common mistakes, and best practices for sales growth on channels outside of Kickstarter.

The exact next steps you should be taking to expand your sales and grow your audience in channels Beyond Kickstarter.
Now, if you can't attend live, or know you'll want access to this material, after the fact, there is a GOLD option that you can purchase that will give you access to the recordings, plus a number of bonus trainings that won't fit into the 2-2.5 hour master class session.
https://www.comixlaunch.com/beyond
---
Sponsor
ComixLaunch listeners, are you ready to take your crowdfunding game to the next level?
If so, I'd love for you to join me and your fellow creators inside Club ComixLaunch on Patreon.
I've opened Club ComixLaunch to help continue and expand on the ComixLaunch mission of increasing the number of creators equipped to harness the power of the Kickstarter platform to bring amazing independent projects to life.
As a Club ComixLaunch member, you'll have access to a number of exclusive perks and privileges, such as:
A shout out on the ComixLaunch Podcast for you and your project.
Access to the ComixLaunch Club exclusive Patreon feed for even more mindset, strategies and tactics to get your project funded.
The ComixLaunch Club Insider Monthly Kickstarter Resource which might be a guide, checklist, cheat sheet, template, or bonus training video designed to help you launch.
Priority enrollment in ComixLaunch Courses
Discounts on Courses, Books and Upcoming Premium Products
You can even sponsor an episode of the ComixLaunch podcast through Patreon.
And as the Club Grows, so do the perks…
See, there is a direct correlation between listener support and the value ComixLaunch can provide, and as the club expands, we hope to offer:
Monthly Kickstarter Page Critiques
Club Exclusive Chats and Q&As
Bonus Sessions of the ComixLaunch Podcast.
Full podcast transcripts for every episode.
And much more!
For as little as a dollar a month, you can access Club ComixLaunch today, help keep the podcast going and improving, and take your crowdfunding game to the next level.
Membership has its privileges, and to get a taste of them absolutely free, please go to ComixLaunch.com/club and download a free Club ComixLaunch VIP Insider bonus resources today.
Let's get you ready for your best launch yet!
I'll see you inside the Club!
---
ComixLauncher 100
What question would YOU ask me over coffee?
Let me know @ comixlaunch.com/voicemail or in an email [email protected]
---
Quote
"Whatever you can do or dream you can, begin it. Boldness has genius, power and magic in it." – Johann Wolfgang Von Goethe
Podcast: Play in new window | Download | Embed
Subscribe: Apple Podcasts | RSS