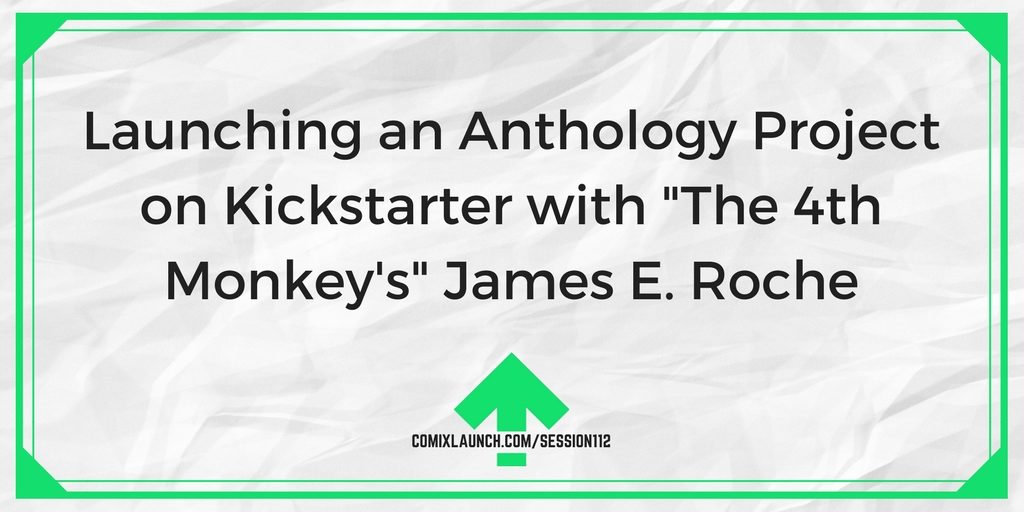 Ever had an idea for an anthology project? In this session, Tyler sits down with writer James E. Roche as he's about to launch his first anthology project on Kickstarter, raise awareness for social issues.
---
Highlights of this Session Include:
How to bring your idea for an anthology project to life and recruit creators to make it happen?

The challenges of organizing and launching an anthology project on Kickstarter.

How to make comics about causes and issues you're passionate about.

Plus: A special invitation to the ComixLaunch Workshop!
---
New Live WorkShop – 7 Keys to Your Best Launch Ever!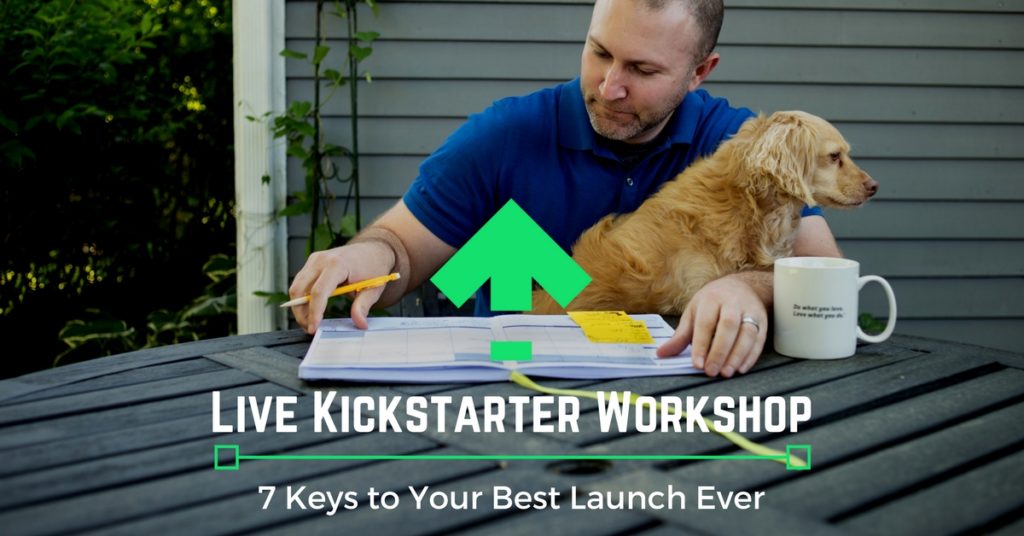 Want to know what's working on Kickstarter?
Then sign-up for my live workshop "7 Keys to Your Best Kickstarter Launch Ever" featuring new tools & tactics for 2017!
Register for free –> comixlaunch.com/workshop
In this training, you will learn seven proven steps to making your first or next Kickstarter launch a hit, as well as what's new on the Kickstarter platform in 2017 that creators need to be aware of.
There will be TWO Live Online Workshop Sessions for you to choose from this month:
> Monday, September 11, 2017 | 3:00 PM EDT
> Wednesday, September 13, 2017 | 8:00 PM EDT
Attendees of This FREE Live Workshop Will Receive:
🚀 7 keys to running a successful Kickstarter campaign from start to funded.
🚀 Hard won insight from analyzing hundreds of successful campaigns.
🚀 Valuable resources that will save you time and money on your next Kickstarter campaign.
🚀🚀 Plus awesome crowdfunding bonuses for live attendees!
After the presentation, I'll stick around for a live Q&A session to answer all of your outstanding Kickstarter questions and get you ready for your next launch!
Spots are limited to just 100 attendees per session.
Register Now at –> ComixLaunch.com/workshop
If you're getting ready to launch, this is the workshop for you!
Hope to see you there and can't wait to see what you launch next!
---
5-Day Fall Kickstarter Challenge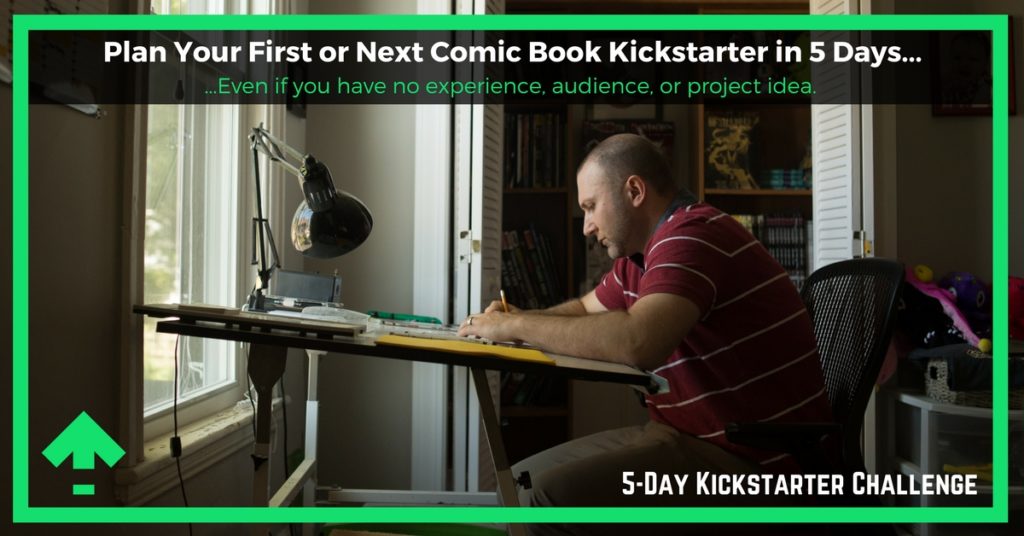 Are you a writer, artist or publisher who could use some help launching a Kickstarter?
Up for a challenge that will make your first or next campaign your best launch ever?
Then join the free ComixLaunch 5-Day Kickstarter Challenge –> ComixLaunch.com/fallchallenge
The live challenge runs from Sep 18- Sep 22, 2017 and features daily lessons and actionable challenges designed to level up your Kickstarter project so you can fund your dream project.
Plan your next campaign, network with fellow creators, and get your Kickstarter questions answered!
Find out more and sign-up today at ComixLaunch.com/fallchallenge
---
Guest Introduction
My guest today is a New Jersey-based Comic book writer. He's successfully Kickstarted a sci-fi series called wretches and is a WRETCHES and has contributed to the Alterna comics IF anthology.
He's currently organizing and about to Kickstart The 4th Monkey, a comic book anthology featuring stories to raise awareness about environmental and social issues.
Welcome to ComixLaunch James E. Roche
---
This session is sponsored by
Club ComixLaunch on Patreon.
Get your free Club ComixLaunch VIP Insider bonus Kickstarter resource at ComixLaunch.com/club.
ComixLaunch listeners, are you ready to take your crowdfunding game to the next level?
If so, I'd love for you to join me and your fellow creators inside Club ComixLaunch on Patreon.
I've opened Club ComixLaunch to help continue and expand on the ComixLaunch mission of increasing the number of creators equipped to harness the power of the Kickstarter platform to bring amazing independent projects to life.
As a Club ComixLaunch member, you'll have access to a number of exclusive perks and privileges, such as:
A shout out on the ComixLaunch Podcast for you and your project.
Access to the ComixLaunch Club exclusive Patreon feed for even more mindset, strategies and tactics to get your project funded.
The ComixLaunch Club Insider Monthly Kickstarter Resource which might be a guide, checklist, cheat sheet, template, or bonus training video designed to help you launch.
Priority enrollment in ComixLaunch Courses
Discounts on Courses, Books and Upcoming Premium Products
You can even sponsor an episode of the ComixLaunch podcast through Patreon.
And as the Club Grows, so do the perks…
See, there is a direct correlation between listener support and the value ComixLaunch can provide, and as the club expands, we hope to offer:
Monthly Kickstarter Page Critiques
Club Exclusive Chats and Q&As
Bonus Sessions of the ComixLaunch Podcast.
Full podcast transcripts for every episode.
And much more!
For as little as a dollar a month, you can access Club ComixLaunch today, help keep the podcast going and improving, and take your crowdfunding game to the next level.
Membership has its privileges, and to get a taste of them absolutely free, please go to ComixLaunch.com/club and download a free Club ComixLaunch VIP Insider bonus resources today.
Let's get you ready for your best launch yet!
I'll see you inside the Club!
---
ComixLauncher [112]
What's a social issue or cause you believe in that could inspire a story or piece of work?
Invite to share results @ comixlaunch.com/voicemail or in an email [email protected]
Podcast: Play in new window | Download | Embed
Subscribe: Apple Podcasts | RSS