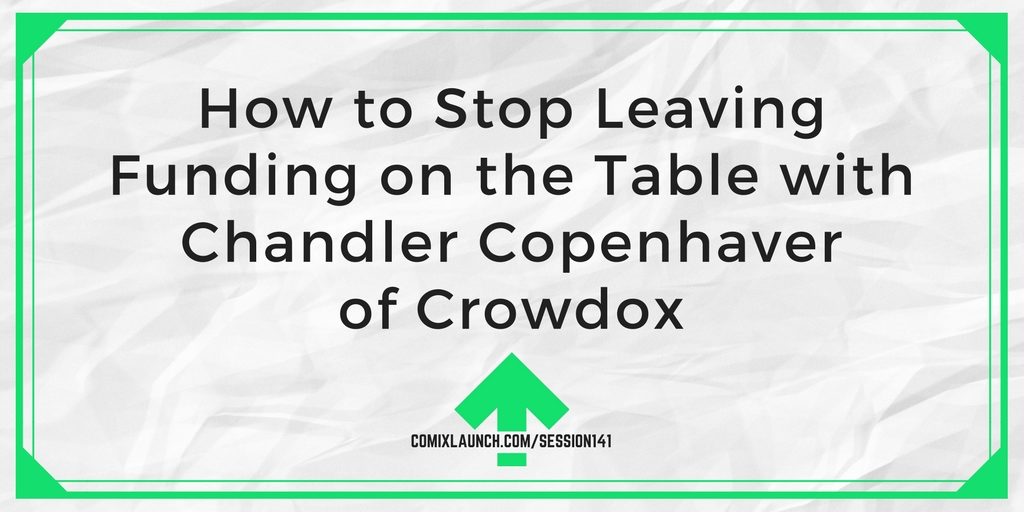 Pop quiz: What's the easiest funding to raise during a Kickstarter launch? Believe it or not, from my own experience and that of my guest, it's the funding you raise AFTER the campaign is over. Join Tyler James as he interviews Chandler Copenhaver of Crowdox to talk post campaign funding strategies.
---
Highlights of this Session Include:
Backer upsell strategies that the biggest Kickstarter campaigns are using to raise an average of 12% more funding AFTER the campaign ends.
A common mistake creators make with stretch goals and how to easily fix it.
When it makes sense to invest in crowdfunding survey software… and when it doesn't.
Plus: A SPECIAL offer just for ComixLaunch Podcast listeners!
---
This Session is Sponsored by
Purebuttons, your go-to resource for custom buttons of all shapes and sizes.  
Go to ComixLaunch.com/purebuttons for 10% off your next order of custom buttons.
---
Today's Featured Guest
Chandler Copenhaver is director of business development at CrowdOx, a company that provides pledge manager software for crowdfunding campaigns.
---
Links Mentioned in this Episode
ComixLaunch.com/pro
crowdox.com
---
ComixLauncher [141]
For your next launch, what's one great add-on product that you could HOLD BACK from the campaign… and offer as a survey upsell add-on to get people excited about filling out their surveys (and providing YOU with more funding!)
---
How to Find Out More About Today's Featured Guest
Podcast: Play in new window | Download | Embed
Subscribe: Apple Podcasts | RSS