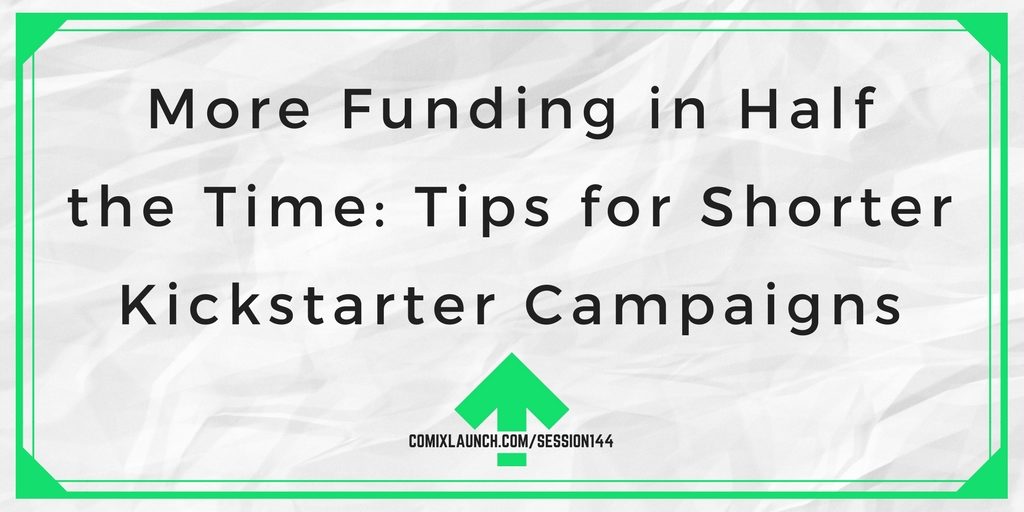 Wouldn't it be awesome if you could raise more Kickstarter funds in less time? Of course it would… and there are a lot more reason why you might want to consider running shorter Kickstarter campaigns. This session of ComixLaunch is a deep dive on shorter campaigns.
---
Highlights of this Session Include:
Why I decided to cut the duration of my last two campaigns in half!
5 Reasons why running a shorter Kickstarter campaign is a great idea.
3 reasons why you shouldn't run a shorter campaign.
Plus: The person who ______ the most usually wins.
---
Today's Session is brought to you by
StickerMule custom stickers and more. Go to ComixLaunch.com/stickermule and get a $10 credit on your next order.
---
Links Mentioned in this Episode
---
ComixLauncher [144]
Make a quick pros and cons list for cutting the duration of your next launch in half?
---
Quote
"If at first you don't succeed… you're normal." – Michael Hyatt
Podcast: Play in new window | Download | Embed
Subscribe: Apple Podcasts | RSS