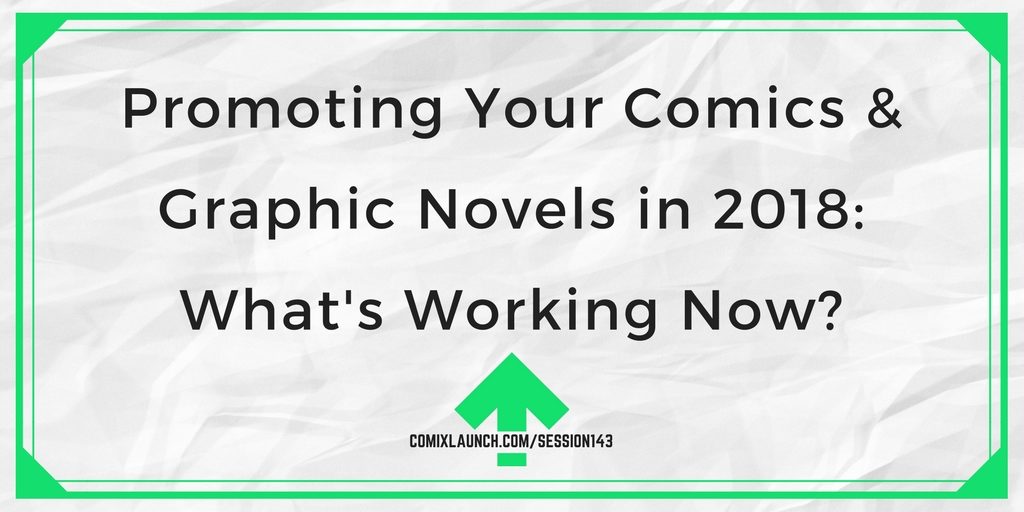 Wondering where to find new readers and fans for your work? Tyler recently surveyed the ComixLaunch community to discover what's working now when it comes to promoting your work in 2018.
---
Highlights of this Session Include:
The 5 most common ways that creators are successfully promoting their comics and projects to new readers.
7 under the radar strategies for getting more fans.
Why simply posting to your site "doesn't count" when it comes to reaching new fans.
---
Today's Session is brought to you by
The READY FOR LAUNCH Workshop. Register today for this free Kickstarter training at ComixLaunch.com/ready
---
Links Mentioned in this Episode
ComixTribe.com/SINK
ComixLaunch.com/patreon
---
ComixLauncher [143]
What ONE new strategy would you like to try to get in front of new readers in 2018?
---
Quote
"When there's a hill to climb, don't think that waiting will make it smaller…"
Anonymous
Podcast: Play in new window | Download | Embed
Subscribe: Apple Podcasts | RSS