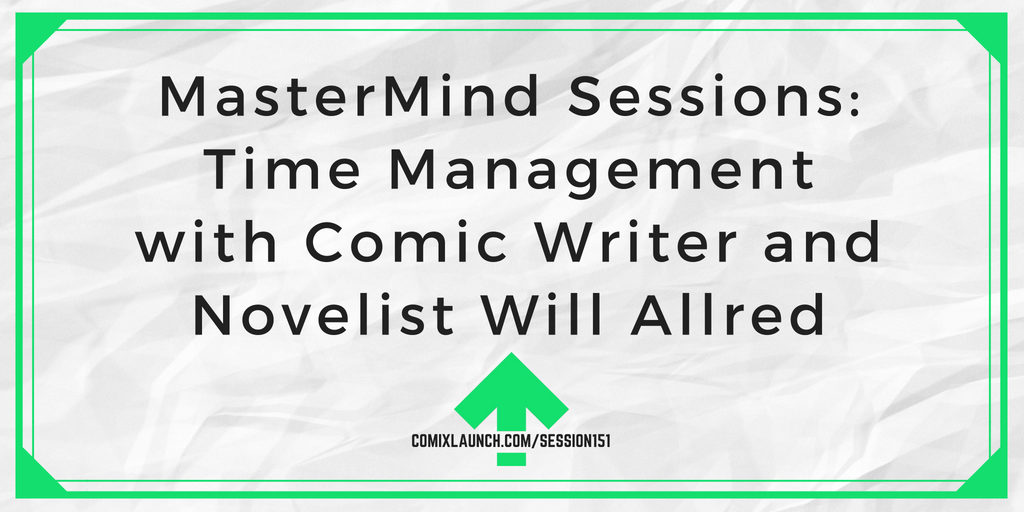 In this mastermind style session of the ComixLaunch podcast, a panel of creators help writer Will Allred navigate time management issues so that he can stay focused on producing the projects that truly matter.
---
Highlights of this Session Include:
How to set honest expectations with yourself reguarding productivity.
The difference between off-stage, backstage and frontstage time, and how introverts especially need to be wary about what they schedule on "frontstage days"
Some book suggestions for night owls
Plus: Three ways to find a MasterMind group to join!
---
This Session is Sponsored by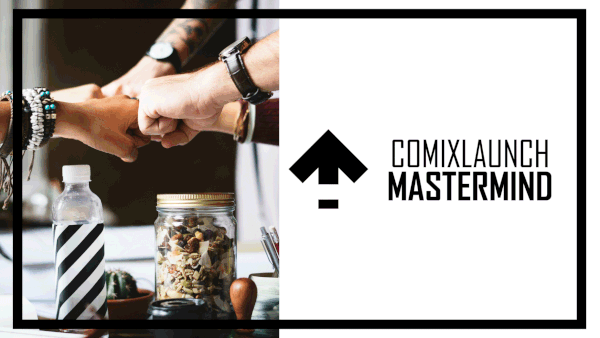 The ComixLaunch MasterMind. Let's get you in a creator mastermind group this summer at ComixLaunch.com/mastermind
---
Today's Featured Guests
Will Allred is a writer, professor, and technologist.
He created and wrote Diary of Night for BloodFire Studios which recently funded on Kickstarter, contributed to the Eisner-nominated "Comics through Time" book on comic history, and multiple other academic books on comics, and is writing a second novel.
Will received his Ph.D. in English from the University of Arkansas and is a longtime member of the nonprofit Grand Comics Database Project, having served for several years on its Board of Directors.
Will is also a member of the ComixLaunch MasterMind, and I've been meeting with will monthly.
Jamie Gambell is profession Production sound engineer for film & tv by day, and a comic book writer by night. His self-published work includes Omnitarium, The Hero Code & Department O. Jamie is also the host of the Who I Am Podcast, a fortnightly interview show which DISCUSSES WHAT INSPIRES, MOTIVATES, AND DRIVES the creator's Jamie interviews.
Dan Ekis is a freelance illustrator and graphic novelist. He recently funded his his first creator owned title, Soul of the World, which he writes and draws, on Kickstarter. Dan runs the Kid Millionaire Clubhouse Facebook group, and interviews artists and creatives on his YouTube channel. Dan also contributed a Guest Lesson on ComixLaunch 134 – How to Get Your First (or Next) 1,000 Fans Who Will Actually Buy Your Comic
Geoff Weber is an artist, magician, inventor, teacher, husband, and father of 4 boys.
He's created art for gaming books by Skirmisher Publishing and for the multi-issue comic anthology series, Strange Tales from Spooktown.
A number of his original magic tricks have been published as dvds and booklets.
And he recently funded The Scientists on Kickstarter, his first graphic novel, inspired by his love of 80s sci-fi/adventure.
---
Links Mentioned in this Episode
---
Want to Join a Comic Creator MasterMind Group This Summer?
Tough question time… Right now, how many people are there on this planet who:
1. Know exactly what it is you're trying to create this week, this month, this year, in the next five years, and in your lifetime.
2. Genuinely want you to succeed and regularly think about what they can do to help you on your mission.
3. You trust can offer good, knowledgeable support & advice and will always tell it to you straight, even if it's not what you want to hear, but what you NEED to hear.
4. You meet with on a regular, consistent basis to talk about these things because the relationship is a PRIORITY in your life.
How many people do you have in your world right now who fit that full description?
Now Imagine…
There was a small group of high performers and achievers, creators you respect the hell out of and admire…
…and they constantly had YOU on their minds.
Imagine this rockstar group was regularly thinking about how they could support you, include you, collaborate with you, connect you and create with you?
WOULD THAT MAKE A DIFFERENCE IN YOUR CREATIVE BUSINESS AND YOUR LIFE?
If you think it might, I'd like to invite you to learn more about the ComixLaunch MasterMind groups starting up in 2018.
---
ComixLauncher [151]
If you only had six months to live (and you've dealt with that grief/shock/stages)…
What would you be working on creatively?
What would you STOP working on?
---
How to Find Out More About Today's Featured Guest
Podcast: Play in new window | Download | Embed
Subscribe: Apple Podcasts | RSS