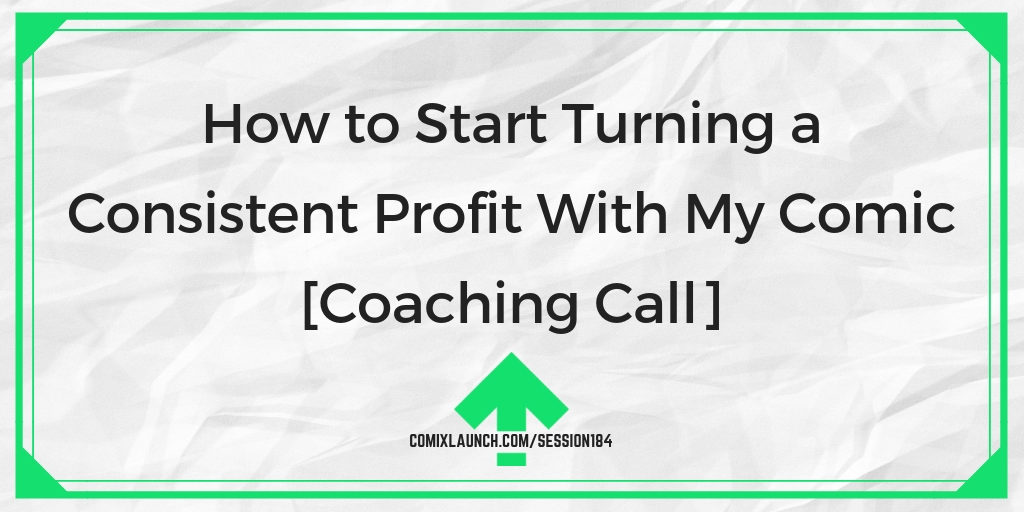 Comic creator Nathaniel Gold finally started going after his comic creating goals in the last year and has started to have some success. Now he's looking for help playing a bigger game and trying to start generating a consistent profit from his art. In this coaching call, Tyler will share strategies to help him do just that!
---
Highlights of this Session Include:
What taking yourself seriously as a creator starts to look like?
Mapping out a path to consistent profit.
Roadblocks to success and how to overcome them.
Plus: One book every ComixLaunch listener should definitely read this year?
---
This Session is Sponsored by
The ComixLaunch Workshop. Learn 7 Keys to Unlocking Your Best Kickstarter Launch Ever in 2019 by Registering for my FREE training at ComixLaunch.com/workshop
Today's Featured Guest:
Nathaniel Gold is the award-winning author and illustrator of the beloved Chimpman series as well as Too Much TV Rots Your Brain and Other Poems. His first book, The Chimpanzee Manifesto, won an independent publishing award (IPPY) in 2010 for the outstanding book of the year. He has also successfully funded two Kickstarters for his series The Chimp With The Brown Hat. Nathaniel lives in upstate New York with his wife, two children, and dog.
Links Mentioned in this Session:
More About Our Sponsor
Thinking about launching a comic book Kickstarter?
Want to know what's working in 2019, and what it really takes to get your dream project funded?
Then I'd love for you to Attend my next Free Workshop by registering at comixlaunch.com/workshop
Hundreds of creators have attended ComixLaunch workshops to learn new strategies, tools & tactics that are working for creators like us so they can launch with confidence.
In this training, you'll learn seven proven key steps to making your first (or next) Kickstarter launch a success, as well as what's new on the Kickstarter platform in 2019 that creators must know.
Attendees of this FREE Live Workshop will receive:
A free Kickstarter workbook to help plan their next launch!
7 keys to running a successful Kickstarter campaign from start to funded.
Hard won insight from analyzing hundreds of successful campaigns.
Valuable resources that will save you time and money on your next Kickstarter campaign.
Plus awesome surprise bonuses for live attendees!
And after the presentation, I'll stick around for a live Q&A session to get all of your outstanding Kickstarter questions answered and to get you ready for your next launch!
The next session is starting soon and spots are limited to just 100 attendees per session.
If you're getting ready to launch, this is the workshop for you!
So register Now at –> ComixLaunch.com/workshop
ComixLauncher [184]
What comes up for you when you fill in this blank: " I will be a success when ______ . "
Podcast: Play in new window | Download | Embed
Subscribe: Apple Podcasts | RSS