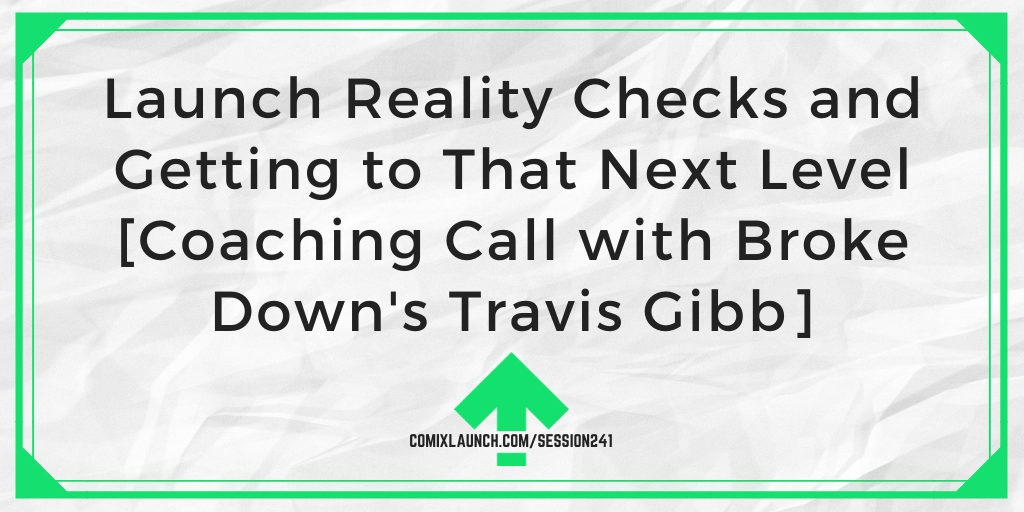 While in the midst of his latest Kickstarter launch, writer Travis Gibb gets a little coaching from Tyler on the realities of serializing a crime comic on Kickstarter and what it will take to level up his launches.
---
Highlights of This Session Include:
Where to focus your energy and effort mid-launch?
Why "How fast you fund" isn't a metric that matters all that much?
Why knowing the "high watermark" in your genre can help frame expectations during a launch?
Plus: Some USPS shipping rates went up… BIG TIME. Here's what to do about it.
---
Today's Session is Sponsored By:
Today's Session is sponsored by 'Anubis: Dog of Death', a supernatural action comedy. Issue 1 is live on Kickstarter February 4th.
---
Today's Featured Guest:
Travis Gibb is a lover of indie comics and the writer of Broke Down and Four Dead Bodies.
---
Links Mentioned in Today's Show:
Anubis: Dog of Death #1 – Anubis Gets Adopted https://www.kickstarter.com/projects/sindrelf/anubis-dog-of-death-1-anubis-gets-adopted/posts/2763896
Broke Down and Four Dead Bodies – Issue 1 – 3 – CRIME NOIR https://www.kickstarter.com/projects/bd4db-issue3/broke-down-and-four-dead-bodies-issue-1-3-crime-noir-0?ref=discovery&term=broke%20down
More About Our Sponsor:
'Anubis: Dog of Death' is a supernatural action comedy series.
As the name indicates, it stars Anubis, the Egyptian god of death. But while he was once a feared and respected deity, in today's modern world he has lost most of his believers, and thus most of his power.
He now has to navigate his new life as a tiny disgruntled purse dog in L.A., along with gods from all kinds of different religions who have suffered similar faiths.
Imagine American Gods, but with a dog Garfield as the main lead.
The kickstarter for issue 1 is going LIVE on February 4th! You can also follow the creator at facebook.com/sindrelf for updates on the project.
Will you adopt Anubis, the dog of death, into your comic book collection?
---
ComixLauncher [241]
Research the Top 5 Books in your genre on Kickstarter all time. What are they? Make that list! Study them! Why are they there at the top?
How to Find More About Our Featured Guest:
brokedownandfourdeadbodies.com
Podcast: Play in new window | Download | Embed
Subscribe: Apple Podcasts | RSS