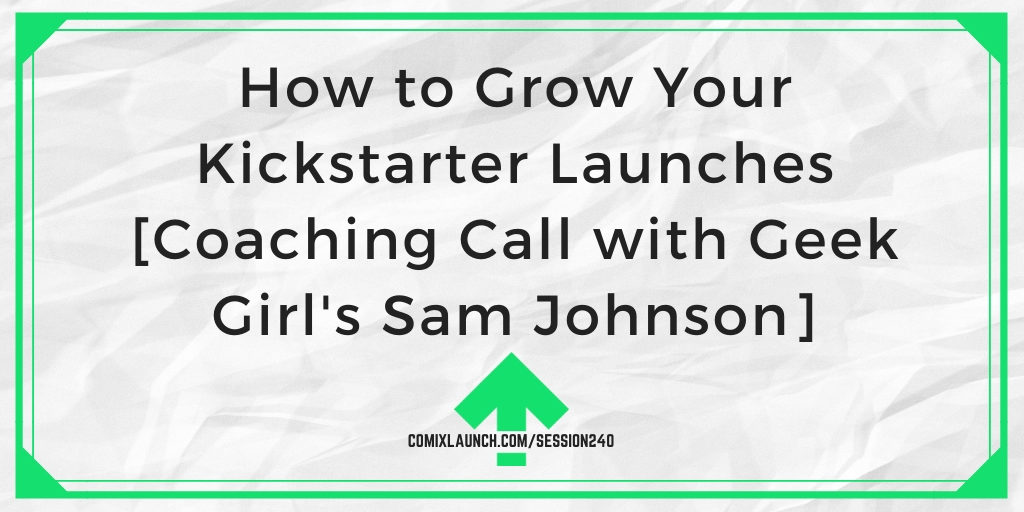 Sam Johnson is preparing for his biggest Kickstarter launch yet, and is asking Tyler's advice how to continue to grow and excite his fanbase during his next launch.
---
Highlights of This Session Include:
What do you do when your comic alone is not enough to grow a large fan base?
How to add some extra heat to proven pre-launch strategies
Tyler's "Top 25" Question will give you the key to where you should be focusing your networking efforts.
Plus: Kickstarter has Unionized!
---
Today's Session is Sponsored by…
Shark of War, the comic book that dares to cross Jaws with Robocop. Issue 1 is live on Kickstarter February 3. Follow them at SharkofWar.BitingComics.com.
---
Today's Featured Guest:
Sam Johnson is a comics writer/editor. Sam has a Masters in Creative Writing for Film & TV; he created CABRA CINI: VOODOO JUNKIE HITWOMAN, which had a strip annually in the Halloween issue of H!M Comics' IF-X anthology; he has self-published two THE ALMIGHTIES one-shots (a comedy super-team co-created with Mike Gagnon); released the 4-issue GEEK-GIRL Mini-Series through publisher Markosia monthly from Nov 2016 and ran a successful Kickstarter for its TPB.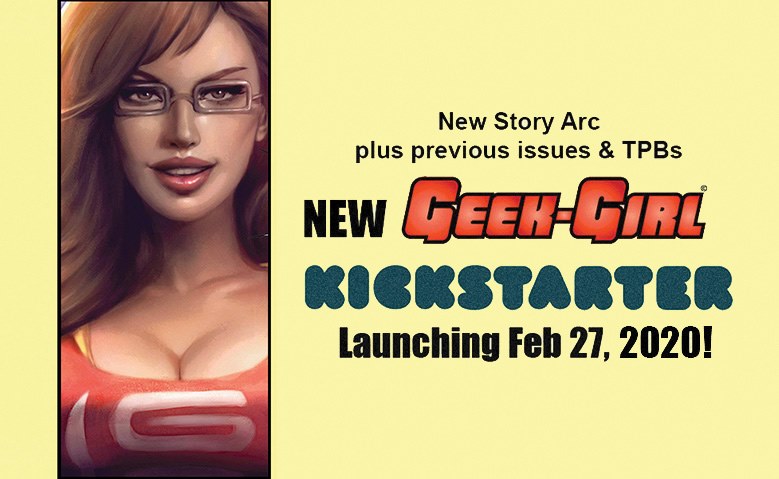 Sam is passionate about the Geek-Girl series, and invested in its world – and one of the aims with the SECOND Kickstarter in Oct 2018 was to get GG's audience big enough to warrant making the series ongoing. This was successful, and the whole creative team are already signed up for the ongoing! 🙂
Sam's favorite comic and biggest influence is DC's super-team book, Doom Patrol – Grant Morrison's bizarre run back in the day – now successfully returned under My Chemical Romance's Gerard Way. When he's not writing comics he most enjoys hanging with friends and watching comedy shows with drinks and take out.
---
More About Our Sponsor:
Did you love the movie Jaws but were secretly rooting for the shark? Shark of War is Jaws if the shark were the hero. It's Robocop if the cop were a shark. Preprogrammed to enforce US law, when a massive bioengineered shark escapes a secret military lab, he makes himself the law of the sea. Able to fly, bullet proof, and armed with guns and teeth, he cuts a swath thru the bad guys. But the Mob and the evil scientist who created him have a plan to stop him – make even more dangerous creatures. The Kickstarter for the first issue is going live on February 3. Go to SharkofWar.BitingComics.com to get all the updates. Be a shark. Get in the shark tank and back Shark of War.
---
ComixLauncher [240]
What else can you create that your ideal readers would value above and beyond your comic?
---
How to Find Out More About Our Featured Guest:
geekgirlcomics.com
facebook.com/geekgirlcomic/
twitter.com/daSamJohnson
samjohnson-comics.blogspot.co.uk
Podcast: Play in new window | Download | Embed
Subscribe: Apple Podcasts | RSS