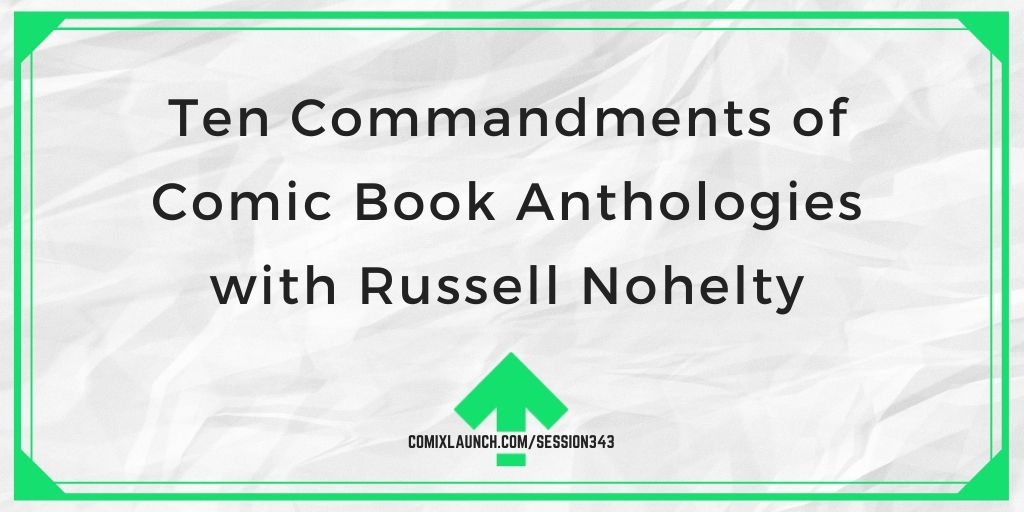 Thanks to Kickstarter, we are in a "Golden Age" of the Comic Book Anthology. However, just making an anthology alone isn't a surefire recipe for success. In this mini-training, veteran five-figure anthology creator Russell Nohelty will break down 10 common mistakes creators are making with their anthology projects, and what to do to set them straight!
---
Highlights of This Session Include:
Why creators should take the "long term value" view of anthologies rather than focus solely on making a book that will sell?
How to get your contributors to actually contribute on the marketing side of anthology launch?
How to name an anthology for maximum impact?
Plus: Why so many anthology editors miss the mark when it comes to building a community around their book.
---
Today's Session is Brought to You By:
Beckett's Last Mixtape, a comic book by and for Generation X. Issue 1 is live on Kickstarter now! Follow them at facebook.com/AuthorTomLeveen
---
Today's Featured Guest:
Russell Nohelty is a USA Today bestselling author, publisher, and speaker.
He is the author of many novels, including The Godsverse Chronicles and the new Dragon Strife trilogy. He's written comics including Ichabod Jones: Monster Hunter, Pixie Dust, and Katrina Hates the Dead graphic novels.
He also is the project creator and editor of the "Cthulhu is Hard to Spell" anthologies. He has raised well over a quarter-million dollars on Kickstarter, and is an incredible advocate for indie creators.
---
Links Mentioned in Today's Show:
Russell's Cthulhu is Hard to Spell Anthology Trilogy will conclude on Kickstarter this month: https://www.kickstarter.com/…/russ…/cthulhubattleroyale/
---
More About Our Sponsor:
Beckett is a high school musician in 1990s Phoenix who has lost her father to divorce and her mother to cancer.
She's broke, and has no one to turn to.
Tonight she's going to a graduation party to give her former best friend a mix tape, a farewell mixtape, after which she's returning to the site where she spread her mother's ashes, to decide if life is still worth living.
Beckett's Last Mixtape, is a comic book by and for Generation X, by Tom Leveen, an award winning novelist who's published nine young adult novels with imprints of Random House, Simon & Schuster, and other New York publishers.
Issue 1 went live on Kickstarter February 8 and will run through the month. You can check it out there, and also follow their posts at facebook.com/AuthorTomLeveen
---
ComixLauncher [343]
Which of these COMMANDMENTS resonated most with you? And which one do you most take issue with?
---
How to Find Out More About Our Featured Guest:
Podcast: Play in new window | Download | Embed
Subscribe: Apple Podcasts | RSS