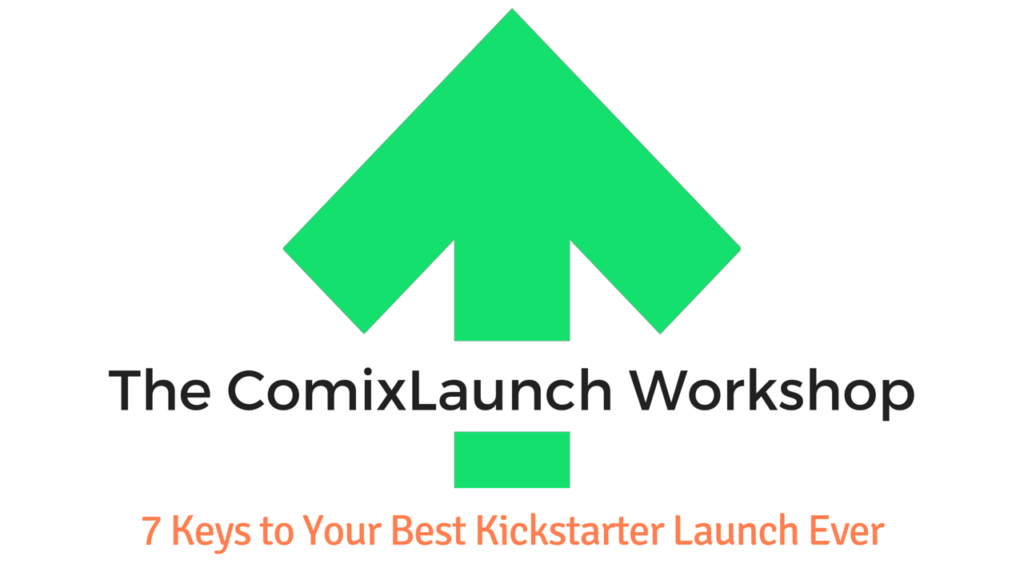 Monday, April 25, 2016 – 7:30 PM EDT
---
In this live workshop, ComixLaunch host Tyler James will break down seven key steps to making your first or next Kickstarter launch a hit. Drawing on his personal experience successfully funding eight Kickstarter projects and an analysis of every comic book Kickstarter launched between 2014-15, this workshop is loaded with actionable information. Q&A to follow.
---
---
Hello, ComixLaunch listeners!
You're invited to a special live online workshop I'm going to doing on Monday, April 25th at 7:30 PM EDT.
You can register right now at ComixLaunch.com/workshop.
Next month, Tyler James has been invited to do a ComixLaunch Live talk at a small, local Boston area convention. Public speaking is not something I consider a strong suit of mine, but with the podcasting and more teaching and panels coming this year, it's something I'm looking to improve.
To prepare for that talk, he's giving a live online workshop covering similar material, and he'd love it if you could attend.
The workshop will cover 7 keys to making your first, or next, Kickstarter your absolute best launch yet.
Many of you know that over the past four years, Tyler has successfully managed eight Kickstarter projects that have all exceeded their Kickstarter goals.
Though formal ComixLaunch podcast interviews and less formal conversations, he's also had the chance to pick the brains of many of the top crowdfunders in the comics space.
And the ComixLaunch team has also been pouring over a massive Kickstarter data scrape with an analysis of every comic book Kickstarter launched between 2014-15…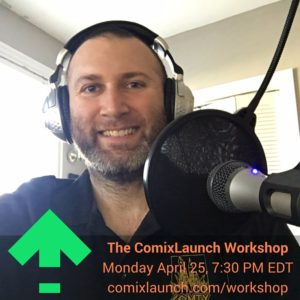 This workshop is an effort to pull all of that together into a tight, 45 minute presentation loaded with best practices and actionable information for both new Kickstarter creators preparing for their first launch and savvy Kickstarter vets looking to take their game to the next level.
I'll also have a couple special bonuses in there for attendees.
And then, after the presentation, I'll stick around for a live Q&A session to answer any of your Kickstarter questions.
This workshop is totally free, but it will be a private event, so I do need you to register at comixlaunch.com/workshop to secure your seat.
The workshop will be live at 7:30 pm on Monday, April 25, 2016… but even if you're not sure if you can make that time live, you should still go register because there will be a replay video after the even.
Once more, that's comixlaunch.com/workshop for The ComixLaunch Workshop: 7 Keys to Your Best Launch Ever.
See you there!
Podcast: Play in new window | Download | Embed
Subscribe: Apple Podcasts | RSS