In this session, Tyler is joined by the head of sales of BackerKit, specialized software designed to make life easier for crowdfunders after their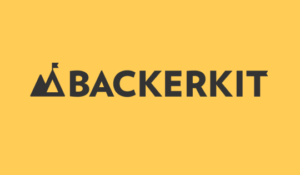 campaigns are successfully funded. All Tyler's BackerKit questions are answered. Listen to hear Tyler get 100% convinced that BackerKit is right for his next campaign.
---
Today's Session is Sponsored by
KrakenPrint
Need a reliable printer for your next comic book or graphic novel print run? Then you need to unleash the Kraken. Head to ComixLaunch.com/Kraken for 5% off your entire first order.
---
Session Table Setting
Welcome back to ComixLaunch!
DC Comics Talent Development Workshop
https://www.dccomicstalentworkshop.com
"Finding and fostering fresh, new voices – the DC Talent Program is a vital component of reaching out, discovering and developing the next generation of talent." – Jim Lee
2-WEEK WORKSHOP
Learn in-house from some of the very best artists in the business, surrounded by comic book professionals.
MASTER CLASSES
All aspects of the business will be covered as you develop your DC portfolio.
THE GOAL
Those who succeed have a shot at professional work!
Applications details:
Resume, Written Statement, Art Portfolio, Submissions Agreement
ARTISTS WORKSHOP
APPLY APR 1 – APR 30, 2016
Yes, there is a Writers Workshop, opens May 1.
https://www.dccomicstalentworkshop.com
Reminder, be sure to register for The ComixLaunch Workshop!
Next month, I've been invited to do a panel discussion at a small, local Boston area convention. Public speaking is not something I consider a strong suit of mine, but with the podcasting and more teaching and panels coming this year, it's something I'm looking to improve.
I believe that with anything, practice makes perfect, so I've decided to give the talk in the form of an online workshop as a form of practice… and I'd love it if you could attend.
In the talk I'm going to cover 7 Keys to making your first, or next, Kickstarter your absolute best launch yet.
Many of you know that over the past four years, I've successfully managed eight Kickstarter projects that have all exceeded their Kickstarter goals.
Through formal ComixLaunch podcast interviews and less formal conversations, I've also had the chance to pick the brains of many of the top crowdfunders in the comics space.
And I've also been pouring over a massive Kickstarter data scrape with an analysis of every comic book Kickstarter launched between 2014-15.
This workshop is an effort to pull all of that together into a tight, 45 minute presentation loaded with best practices and actionable information for both new Kickstarter creators preparing for their first launch and savvy Kickstarter vets looking to take their game to the next level.
I'll also have a couple special bonuses in there for attendees.
And then, after the presentation, I'll stick around for a live Q&A session to answer any of your Kickstarter questions.
This workshop is totally free, but it will be a private event, so I do need you to register at comixlaunch.com/workshop to secure your seat.
The workshop will be live at 7:30 pm on Monday, April 25, 2016… but even if you're not sure if you can make that time live, you should still go register, because there will be a replay video after the event.
Once more, that's comixlaunch.com/workshop for The ComixLaunch Workshop: 7 Keys to Your Best Launch Ever.
See you there!
Today's Episode
We're going to go in depth on a Kickstarter related software and service that I've been aware of for some time, but never really took the time to take a long hard look at.
The service is BackerKit. Not to be confused with BackerClub, which I talked about in a previous episode… BackerKit is survey and fulfillment management service that tries to make fulfillment easier for creators, so we can spend more time creating and less time buried in spreadsheets.
Now, I will be honest… my default position for any product in the crowdfunding economy is skepticism… I work hard to execute campaigns, and hate the idea of companies leeching off those efforts, without giving a real return.
So, I ask my guest today all the questions I have, all the reservations I have about BackerKit… and I've got to tell you… I really loved his answers.
So, if you've dismissed backerKit in the past or any other crowdfunding tools because you're DIY to the core… that's okay, I've been there.
But I'd encourage you to just listen to this conversation and keep an open mind…
Also, definitely stay to the end, because my guest surprised me with a special ComixTribe listener only offer worth $150. Pretty cool.
Okay, let's bring him on…
Today's Guest
The head of Sales at BackerKit, a San Francisco Bay area company that has helped over a thousand crowdfunding projects get from survey to shipped.
He's a Chicago-native, whose passions include fantasy football, craftbeer, and the outdoors, as well as helping crowdfunders take their fulfillment game to the next level.
Tommy Hall, welcome to ComixLaunch!
– BackerKit
[email protected] and include [email protected]
Guiding questions
1) Let's get right into it… Can you tell the ComixLaunch audience what BackerKit is, who it's for, and what problems it solves for crowdfunders?
2) Before we dive deeper into the details of working with BackerKit, what can you tell us about the origin of the company? Where did the idea for BackerKit come about? How long have you been in operation? How big is the BackerKit team?
3) Okay, let's talk cost and pricing for creators. What does it cost to use the BackerKit service, and how does a creator sign-up?
4) Crowdfunders are a thrifty lot… and often very stubborn about parting with hard earned dollars. However, I think a lot of creators (myself included) tend to undervalue our time (an asset that we can't get back) and overvalue our dollars (which we can always get more of)… What are the biggest areas where creators see ROI with BackerKit?
5) Our audience is largely comics, graphic novels, and publishing projects? Do people in those categories have success with BackerKit, and do you have any examples or success stories you could share with our audience?
Questions from the Audience
Carmelo Chimera (writer of the Magnificent, owner of the Chimera's Comics Chain) – I'd like to know if BackerKit has the ability to collect/share any analytics about my backers that Kickstarter can't/won't? Is this information something I could just ask about during the survey process, or does BackerKit provide any information on my backers that I can use to better promote future projects?
6) What's next for BackerKit? Are there any new features or tools you're working on or are excited about?
---
Sponsor Mid-Roll
In a moment, I'm going to give you today's ComixLauncher, but first, we need to thank our sponsor…
Last year, ComixTribe spent nearly $85,000 on printing.
While we rely on a number of printers to get our books to market, one printer I can strongly recommend is KrakenPrint…
Our friends Jacob Way and Sam Amborn at Kraken Print offer:
Competitive pricing.
Great customer service, especially for your first offset print run.
Monthly storage if you do not want to store hundreds or thousands of books at home.
Distribution options, including breaking down orders and shipping direct to Diamond or comic stores at their specially negotiated discounted rates on shipping.
And NOW they even offer Kickstarter fulfillment!
Kraken will pick, pack, and ship out orders for your backers.
If you want to unleash the Kraken, go to comixlaunch.com/kraken, mention the ComixLaunch podcast, and they're going to knock 5% off your first print run…and they're going to hook us up with a 5% credit.
It's a classic win/win/win/win – You get a great price on printing, your backers get a beautiful offset printed book, you help the podcast out, and Kraken gets your business.
That's comixlaunch.com/kraken for 5% off your entire first print run.
---
ComixLauncher
It's time for today's ComixLauncher.
A ComixLauncher is a short, actionable activity you can and should do right now, or immediately after listening to the show. They're all activities I've done myself, and will get you one step closer to a successful ComixLaunch. They'll transform this Podcast from a passive, lean back activity centered around Tyler James, into an active, lean-forward activity centered around YOU.
ComixLauncher 41
Today's ComixLauncher — Get out a calculator, and let's do a little math:
1) Write down an estimate of how many backers you think your next Kickstarter will have. This number is A.
2) Now, write down an estimate of how much you think you can raise on your next project.
3) Now, take that number, multiply it by .01 and then add $124. This number is B.
4) Then, take that same estimate of how much you think you can raise, and multiply it by .05 percent. (5% is a super conservative estimate of what you might get as a boost in BackerKit upsells and failed CC reclamations.) That number is C.
5) Now, look at your numbers A, B, and C.
Is A bigger than 200? Yes or No?
Is C bigger than B? Yes or No?
If you answered Yes to either question, then I'd definitely suggest you at least take a long hard look at BackerKit for your next campaign.
The more backers you have, the more time and headaches BackerKit will save you.
And the more funding you're raising, the more likely it is that through BackerKit add-ons you'll be able to more than recoup the cost of investing in BackerKit.
---
Wrap Up
Hey, I hope you enjoyed that discussion with BackerKit. I hope it didn't come across too much like an infomercial, and as of this recording BackerKit is not a sponsor of the show…
And because I haven't used them myself, I can't make an official ComixLaunch endorsement of the BackerKit service yet.
However, as I said in the conversation, Tommy definitely convinced me to give it a shot, and as my current campaign, the C is for Cthulhu Coloring book is currently over 500 backers, and I have a lot of options available for add-ons, BackerKit definitely makes a lot of sense.
Finally, if you have experience with BackerKit, positive, negative of indifferent
Quote
"People of accomplishment rarely sat back back and let things happen to them. They went out and happened to things." – Leonardo Da Vinci
Get out there and make things happen guys. To paraphrase Ghostbusters, you've got the tools, you've got the talent. And you've got me in your corner.
Thank you so much for listening, and for letting me walk with you, as you taken another step forward toward your next successful ComixLaunch.
Thanks for Listening.
Tease future episodes
We're going to go even deeper into both mindset, strategies and tactics for making KS work for you.
---
Have You Subscribed, Rated, or Reviewed ComixLaunch Yet?
If you've enjoyed this Session of ComixLaunch, I need you to do me a favor… actually, I need three favors. Please Subscribe, Rate and Review ComixLaunch on iTunes.
They're the rocket fuel this show is running on, and the sooner you do it, the more powerful your action will be. Don't wait to give us some love!
>>> CLICK HERE TO LEAVE A REVIEW ON iTUNES <<<
Provide a rating, 1-5 stars and leave an honest review.
This can be done in less than 2 minutes and could make HUGE difference to the show.
Podcast: Play in new window | Download | Embed
Subscribe: Apple Podcasts | RSS