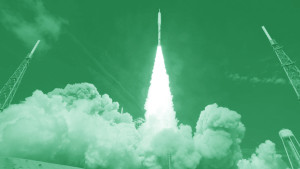 Who is Kickstarter for anyway?
Special Guest Co-Host: Jeremy Mellou
The History and Evolution of Who Has Used Kickstarter for Crowdfunding Comics and Graphic Novels
Webcomics

Newer Creators

Anthologies

Womanthology

 

Launched July 7, 2011

The first over $100k comic project.

Larger Webcomics

The Million Dollar Comic:

Order of the Stick Reprint Drive 

Came after Womanthology. The next big success. Set the bar for success.

Launched January 22, 2012

Only comic project past 1 million. Next closest hasn't even hit by half.

Laid the groundwork for everything that came after. 2012 was really the big year for Kickstarter in general and comics, especially.

Creators finding Enduring Success

Jimmy Palmiotti 

8 Projects

First one Queen Crab in July, 2011 (~$11k)

2 Projects in 2012 (~$55k)

2 in 2013 (~$60k)

3 in 2014 (~$145k)

Fabian Rangel Jr. 

First one Boss Snake in 2013 (after initial audience on Comixology) (~$7.5k)

2 in 2014 (~$17k)

Doc Unknown Print Run

Reprint Six

1 in 2015 so far ($12k)

Took him through indie into now producing Space Riders for Black Mask (other projects?)

Black Past (Dark Horse Presents)

Established Creators

Publishers

Publishers vs. Independent creators / The Zero-Sum Mindset

Top Cow's

Cyberforce Returns

For the 20th anniversary of Cyber Force

Launched July 18, 2012

Fantagraphics

Faced with difficulties due to unforeseen death of one of their partners

Able to turn to Kickstarter to finance their 2014 Spring-Summer Season

Raised ~$222k with almost 3,000 backers

Launched November 5th, 2013

Archie most recently

So, who is Kickstarter for?
ComixLauncher
It's time for today's ComixLauncher.
A ComixLauncher is a short, actionable activity you can and should do right now, or immediately after listening to the show. They're all activities I've done myself, and will get you one step closer to a successful ComixLaunch. They'll transform this Podcast from a passive, lean back activity centered around Tyler James, into an active, lean-forward activity centered around YOU.
1) Set a Date and Time for your next Kickstarter project
2) Write it Down (on a calendar, planner, scheduler, etc.)
3) Tell Someone — (Need someone to tell? Tell me! [email protected])
The Holy Trinity of Action is: Thought, Word, Deed
All of us our busy, but we all can spare 5 minutes to do this. [And if you'd like to share the results of your ComixLauncher with me, I'd love to see them. Email me at [email protected], subject line: ComixLauncher #7.]
Closing Quote
"If everybody is doing it one way, there's a good chance you can find your niche by going exactly in the opposite direction." – Sam Walton (Walmart, Sam's Club)
SUBSCRIBE
If you've enjoyed this Session of ComixLaunch, I need you to do me a favor… actually, I need three favors. Please Subscribe, Rate and Review ComixLaunch on iTunes.
They're the rocket fuel this show is running on, and the sooner you do it, the more powerful your action will be. Don't wait to give us some love!
Log onto iTunes. Search for ComixLaunch
Click SUBSCRIBE

Ratings 1-5 stars. Honest review would be great.

Review

Submit. Done in 2 minutes and could make HUGE difference to the show.
Outro

You've been listening ComixLaunch with Tyler James. Visit ComixLaunch.com, C-O-M-I-X Launch.com, for this episode's show notes and additional resources to help you crowdfund your comic book & graphic novel projects on Kickstarter… and Beyond!
Podcast: Play in new window | Download | Embed
Subscribe: Apple Podcasts | RSS