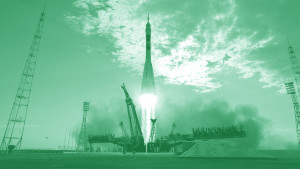 Comic book conventions are great… but are they a great place to promote Kickstarter campaigns?
Today's Session is Sponsored by Purebuttons, your go-to resource for custom buttons of all shapes and sizes.  Go to ComixLaunch.com/purebuttons for 10% off your next order of custom buttons.
Announcements and Table- setting
ComixLaunch Crossed the 1,000 download milestone

New Review:
"This podcast does nothing but reinforce my high opinion of ComixTribe. A group of successful, talented creators willing to share their experience, process, and insights." – Mr_Roberts
Honestly that was the vision of ComixTribe… only get so far on your own.
You are the average of 5 people you spend the most time with. Want to be a better comic book creator? Then find a tribe of creators whose work you respect to get around.
You want to have a successful Kickstarter projects… spend some time with people who have done it.
Today — Promoting your Kickstarter at Comic Conventions
Recent Kickstarter coaching call with Michael Leal of DangerEntertainment… he was planning on launching his next KS for his series Curse of the Vessel, and ask me for my thoughts on c

omic book conventions as vehicles for promoting KS campaigns.
1) Are conventions a good place to promote your KS?
Pros

These are your people — highly concentrated group.

Chance to connect, win over — know, like, trust

People are in a good, buying mood — predisposed to say yes

Cons

Convention are best for three things

Selling comics and merchandise that already exists

Building your network — peers, retailers

Rekindling your passion /Fun

Conventions are and expensive and inefficient way to drive clicks to a website.

Costs — table fees, travel, parking, food, time, energy, health

$500 to promote on KS ads get you a TON more traffic to your site than the minimal bump you'd get promoting at cons

Competing not just vs. all the KS, but all the stuff people could take home with them right then

Pocket litter competition – When you get home

Having a Con be the primary thrust of your promotional KS strategy is inadequate.
2) Why you should be careful about promoting your KS as a con attendee?
Example — NYCC Zuda Competition – gave a few to people I knew, handed out to people walking by (and felt silly) and ended up leaving a stack on a table. Metrics?

Understand, creators pay good money to attend the cons for the right to sell / solicit. You setting up shop and hustling without paying is going to get you some eyerolls.

Webcomics convention — Guitar Case

Strike up conversation with people, mention it, hand out a card, okay.

But you're probably going to be disappointed with just standing around handing out cards as a no-man.

CounterPoint — Episode of Funding the Dream.
3) Why launching your KS at a convention is a bad idea?
The most busy time of KS is first three days, second is last three days.

When you launch, you want to be available…

Field questions

Clean up mistakes or issues links, you missed that backers point out.

Potentially add rewards or make changes

Post your first update

Yes, KS has a mobile app — it's okay, but not ideal for making big changes. If you're at a convention, how do you stay on top of your campaign.

Splitting your focus will hurt both campaign AND your con performance.

Bad idea to plan your LAUNCH to conincide with a big con.
4) Why promoting KS at cons in the Deadzone is a great idea?
Still, I do love the idea of incorporating live events in your KS.

Remember, one of the great things about KS is that it's a marathon, not a sprint… most run 30 days. You have time.

The place to do that is during the Deadzone — roughly time in the middle of campaign that sees least action.

Powerful message to backers showing you're not just "cool online" and hiding behind a virtual wall, but you're getting out into the world and engaging with real people with your books.

Social proof.

Gives content for your updates.
5) A Killer Strategy I've Used for Maximizing KS Promotion at Conventions
Still, all the challenges, how do you actually get people back to your KS page at a Con.

Use the Convention as Social Proof after the fact

Cosplayers

Tie promotion in with talk of the show

The Raffle  to collect email address, follow up after.
ComixLauncher
It's time for today's ComixLauncher.
A ComixLauncher is a short, actionable activity you can and should do right now, or immediately after listening to the show. They're all activities I've done myself, and will get you one step closer to a successful ComixLaunch. They'll transform this Podcast from a passive, leian back activity centered around Tyler James, into an active, lean-forward activity centered around YOU.
1) Last week's cl had you set a Date and Time for your KS. Now consider plugging in a live event during the deadzone of your campaign.
Check conventionscene.com for conventions, talk to local retailer, bookstore, library etc.
All of us our busy, but we all can spare 5 minutes to do this. [NA — What comes out on paper may surprise you. And if you'd like to share the results of your ComixLauncher with me, I'd love to see them. Email me at [email protected], subject line: ComixLauncher #8.]
Quote
"Life is really simple. But we insist on making it complicated." – Confucius
ComixLaunch is here to simply the world of crowdfunding for comic book creators.
SUBSCRIBE
If you've enjoyed this Session of ComixLaunch, I need you to do me a favor… actually, I need three favors. Please Subscribe, Rate and Review ComixLaunch on iTunes.
They're the rocket fuel this show is running on, and the sooner you do it, the more powerful your action will be. Don't wait to give us some love!
Log onto iTunes. Search for ComixLaunch -One word ComiXLaunch, Click on our logo.
Ratings 1-5 stars. Honest review would be great.
Review
Submit. Done in 2 minutes and could make HUGE difference to the show.
Podcast: Play in new window | Download | Embed
Subscribe: Apple Podcasts | RSS