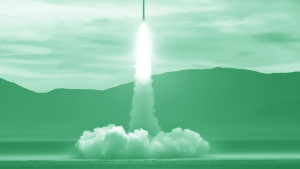 Thousands of creators have had successful comic book projects on Kickstarter, and thousands more have had unsuccessful ones… but few creators have experienced both failure and success in the same month! Today, Tyler talks to writer Wes Locher about the agony and the ecstasy of Kickstarter, and how he turned a failed campaign into a successful one by changing 5 key things.
Today's Session is Sponsored by The Warden Anthology on Kickstarter
ComixTribe publisher Tyler James, will be joined by a special guest today, who is a hard-working, up-and-coming comic writer and creator, most know for his Kickstarter funded Sci-Fi comedy Unit 44, and the upcoming self-published title Hipsters vs. Rednecks, Wes Locher.
Today's episode is about turning a Kickstarter failure into a Kickstarter success in a short time.
Episode Outline:
1) Take Us Back to Your first KS… What were your goals, hopes, fears, etc.  Put us in your mindset before you launched.
2) Your First KS Failed… and You Identified 5 things You did wrong.  What were they?
Scope

Money

Audience

Words

Video
3) Story has a happy ending… You immediately relaunched and made some changes
Why did you launch right away?

What did you do differently?

Scope

Money

Audience

Words

Video
ComixLaunch Lightning Round with Wes Locher:
1) Finish this sentence: "Kickstarter is _______."
…eye-opening!
2) Let's pretend the powers that be at Kickstarter are listening (which you know they are)… if you could change one thing about the Kickstarter platform, what would it be?
Kickstarter is solid, but add better built in tracking stats.
3) What's your secret weapon? (Meaning a tool, resource, app, etc. that you couldn't make comics without?)
Showers! Where all the good ideas happen.
4) Fulfillment is where even successful Kickstarter creators often drop the ball… Do you have a fulfillment tip for our listeners?
Know how much it costs to ship to Australia, because that can mess you up!
Recommended article:
5) Can you recommend one comic (not done by you) more people need to check out?
The Life After by Josh Fialkov and Gabo. (Oni Press)
Today's Sponsor: The Warden Anthology
Set at

the

turn of

the

20th century,

The

Warden

is about a mortal man with an immortal soul. Science and industry are shining a light across

the

world, but casting deep shadows. No one knows

the

limits of technology or of

the

ancient magics slowly being forgotten.

The

Warden

is one of

the

few that delves into

the

darkness and prevents

the

shadows from engulfing

the

light.

The

Warden

Anthology is heavily inspired by pulp comics like "Doc Savage" and "Conan

the

Barbarian". Each story is a self contained one-shot like

the

early "Hellboy" stories. They often involve mythological creatures, American folklore, and close calls with apex predators.

The

Anthology will include 5 short comics stories involving 12 collaborators, including ComixTribe's Alex Cormack, Steven Forbes, and Jules Rivera.
It will also include 1 prose story by award-winning pulp author Barry Reese. Reese, who is most well-known for his pulp titles "

The

Rook" and "Lazarus Grey", has also worked on several of Marvel's encyclopedias, handling

the

Blade and Ghost Rider sections.
"Swamp Magic",

the

first story of

the

anthology is available as a free download on

the

Kickstarter page. In

the

spirit of 10 cent pulps, a single story of your choice is being offered as

the

$1 reward.
ComixLauncher
A ComixLauncher is a short, actionable activity you can and should do right now, or immediately after listening to the show. They're all activities I've done myself, and will get you one step closer to a successful ComixLaunch. They'll transform this Podcast from a passive, lean back activity centered around Tyler James, into an active, lean-forward activity centered around YOU.
This Session's ComixLauncher: Reframe your next Kickstarter in your head for a moment by asking yourself this question… What am I testing? It could be you are testing your ability to connect with an audience, building a platform, selling, fulfillment, etc.
By framing KS in your mind not as some all or nothing high stakes endeavor, but rather as a test, it might be the breakthrough you need to get over your fear and launch.
We don't think of Thomas Edison as having failed 1000 times to create a lightbulb, rather he simply took 1000 tests before he found the right material to light the world.
All of us our busy, but we all can spare 5 minutes to do this. Email me at [email protected], subject line: ComixLauncher #10. and let me know… what are you testing with your next KS?
Wrap Up Questions
1) Do you have one final piece of advice on running a Successful KS campaign for the ComixLaunch listeners?
Be fearless… go for it!
2) How can listeners best connect with you online?
Check out Unit 44 on Comixology, and find Wes at weslocher.com and for lettering go to http://www.westondesignstudio.com/letters.
Thanks for Listening.
Podcast: Play in new window | Download | Embed
Subscribe: Apple Podcasts | RSS