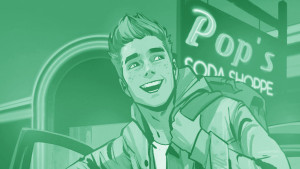 Earlier this year, Archie Comics launched a massive Kickstarter campaign to help relaunch Riverdale for a modern audience. Just five days later, they shut the campaign down after backlash from the comic book industry. On today's episode, Tyler James and co-host Jeremy Melloul discuss exactly what went wrong in Riverdale, and more importantly, talk about the important lessons creators can learn from Archie's failed Kickstarter.
---
Today's Session is Sponsored by
ComixTribe
Go to ComixTribe.com/subscribe for 5 Free Comics
---
What is Today's Episode About?
On May 10, 2015, Archic Comics launched a Kickstarter to accellerate the planned release of three series in there "New Riverdale" relaunch. The new series included Jughead, Betty and Veronica and Life with Kevin and featured fan-favorite creators including Adam Hughes, Sex Criminals and Howard the Duck's Chip Zdarsky and Archie stalwart Dan Parent.
After an mixed reaction to the campaign, Archie canceled project five days later, with a little less than 10% funding of the massive $350,000 goald they set. ($34,5K, 642 backers).
Archie comics released the following statement when announcing the cancelation of the Kickstarter:
"While the response to these new titles has been amazing, the reaction to an established brand like Archie crowdfunding has not been… While we fully expected our goal to be funded, it was no longer about the books and how amazing they will be. We don't want that. This is why we're shutting the Kickstarter down today."
So What went Wrong?
Goal too high

$350,000 seemed an excessive request for what they were trying to do.
It was the highest goal a legitimate comic project has ever asked for.

Failure to Join the Kickstarter Community Before Launching

0 Projects Backed
Rewards structured to benefit them… rather than in line with expectations of comic KS community.

Lack of Transparency:

Unclear explanation of what the funds were for
Issue of creator compensation was raised. Established creators complained about Archie's history of low rates. If they had more clearly explained how they intended to use the money they would've avoided a lot of this.
The story changed, to include filling a funding gap created by a big Wal-mart and Target retail push.

Lack of Clarity Objective:

If the comics were coming out anyway… why the Kickstarter?
The KS focus was split over multiple different comics
Offered an over-complicated reward structure
They tried to position themselves as a scrappy publisher to justify them coming to the platform – knowing there would be backlash – but this only amplified people's feelings against them
What did they do well?
Projects themselves looked great. Choice in creators and the books themselves.
Responsive to media inquiries and backer questions… (almost to a fault.)
Showed some courage in pulling the plug on a campaign that seemed to spin out of control.
---
Today's Sponsor – ComixTribe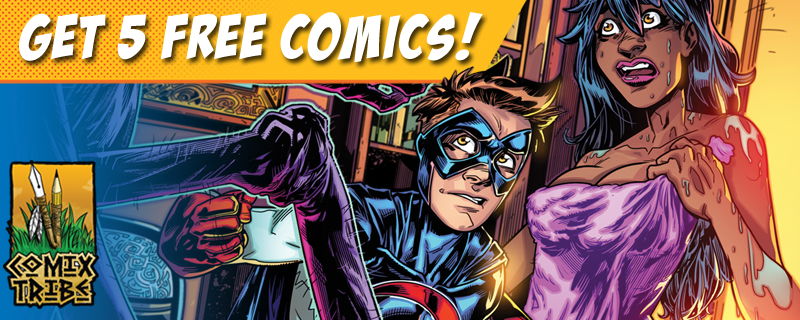 Click here for 5 free comics from ComixTribe. ComixTribe…Start here!
---
Today's ComixLauncher…
A ComixLauncher is a short, actionable activity you can and should do right now, or immediately after listening to the show. They're all activities I've done myself, and will get you one step closer to a successful ComixLaunch. They'll transform this Podcast from a passive, lean back activity centered around Tyler James, into an active, lean-forward activity centered around YOU.
Go find a Kickstarter ending soon that looks to be failing, 30% or less funding. Try to identify 3 things that the project did wrong.
All of us our busy, but we all can spare 5 minutes to do this. Email me at [email protected], subject line: ComixLauncher #11. and let me know what you found.
---
Bonus Content: Lessons from Archie E-book
It's a PDF presentation meant to dive deeper into the merits & failings of the Archie Kickstarter in order to extrapolate as many lessons as possible. It includes:
An explanation of the Archie Kickstarter & the controversy surrounding it
A bonus lesson in light of the cancellation of the project
An alternate Kickstarter strategy: How Archie could've put together a successful campaign, based off Kickstarter best practices.
A post-mortem, discussing what might come next from Archie and where they could go from here
If you'd like, you can download the entire 72-page eBook for free by pressing the button below. It'll also get you signed up for the awesome Creator At Large Newsletter.
Or, if you're not convinced, you can click here to learn more about the eBook!
---
Session Wrap Up
In summary, the key takeaways of things Archie got wrong in their Kickstarter launch include:
Failure to join the KS community

Goal too high

Lack of Transparency

Lack of Clarity
What they did well:
A strong product

Responsive communication
---
Have you Subscribed, Rated and Reviewed ComixLaunch Yet?
If you've enjoyed this session of ComixLaunch, I need you to do me a favor… actually, I need three favors. Please Subscribe, Rate and Review ComixLaunch on iTunes.
They're the rocket fuel this show is running on, and the sooner you do it, the more powerful your action will be. Don't wait to give us some love!
Log into iTunes.
Search for ComixLaunch in the Podcast section of the iTunes Store.

Click SUBSCRIBE

Leave a ratings 1-5 stars.

Leave an honest review would be great.

Submit
All of that can be done in 2 minutes and it will make HUGE difference to the show.
Thanks for listening!
Podcast: Play in new window | Download | Embed
Subscribe: Apple Podcasts | RSS