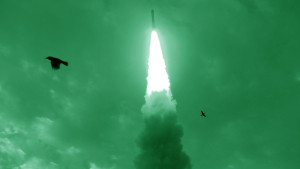 With more than $40 million dollars raised for comics and graphic novel projects to date, Kickstarter is playing an ever increasing role in the industry. Tyler James discusses the economics of Kickstarter and digital comics with Author Todd Allen.
---
This session is sponsored by KrakenPrint.
Need a reliable printer for your next comic book or graphic novel print run? Then you need to unleash the Kraken. Head to ComixLaunch.com/Kraken for 5% off your entire first order.
---
Today's Guest 
Our guest today has spent more than 15 years around digital publishing and comics. He's written about the business side of comics for Publisher's Weekly, the Chicago Tribune and Comic Book Resources, and is a contributing editor to comicsbeat.com. He's been nominated for an Eisner Award, he taught eBusiness in the Arts, Entertainment & Media Management department at Columbia College Chicago Chicago for 5 years.
He is the author of the book The Economics of Webcomics and the 2014 follow up The Economics of Digital Comics.
Welcome to ComixLaunch, Mr. Todd Allen!
For more on Todd, visit: http://www.indignantmedia.com/
---
Guiding Questions for Today's Discussion
1) Todd, last month, you wrote an article for Comics Beat titled "How to make crowdfunding sustainable for comics" which was in part a reaction to an article on Kickstarter written by a Brian Hibbs, a prominent retailer. I'd like to start our discussion with your take on where Kickstarter and crowdfunding fits into the economics of comics right now?
2) Let's talk about where we think comics and crowdfunding is headed… I know there are creators who think we're in a Kickstarter bubble that's going to burst any day now, and I know others who think KS is the future. How do you read the tea-leaves? What is KS role in the future of comics?
3) Your first book was an indepth look at the economics of "webcomics"… in a recent episode of ComixLaunch, we discussed them at length. Your second book was on "digital comics". Recently Brian K Vaughn and Paulo Rivera took home the Harvey award for "Best Online Comics Work"…a curious designation. Do you draw distinctions between these various terms… or are the lines blurring?
4) What's next for you? What are the big questions about comics and Kickstarter that we still don't know, and want to find out.
---
ComixLauncher
A ComixLauncher is a short, actionable activity you can and should do right now, or immediately after listening to the show. They're all activities I've done myself, and will get you one step closer to a successful ComixLaunch. They'll transform this Podcast from a passive, lean back activity centered around Tyler James, into an active, lean-forward activity centered around YOU.
ComixLauncher 16: Buy and read a non-fiction book on the comic book industry before the year is out.
Need some suggestions? Try:
Shoot me an email to [email protected] subject ComixLauncher 16 and let me know what book you pick up?
---
Have You Subscribed, Rated, or Reviewed ComixLaunch Yet?
If you've enjoyed this Session of ComixLaunch, I need you to do me a favor… actually, I need three favors. Please Subscribe, Rate and Review ComixLaunch on iTunes.
They're the rocket fuel this show is running on, and the sooner you do it, the more powerful your action will be. Don't wait to give us some love!
>>> CLICK HERE TO LEAVE A REVIEW ON iTUNES <<<
Provide a rating, 1-5 stars and leave an honest review.
This can be done in less than 2 minutes and could make HUGE difference to the show.
Podcast: Play in new window | Download | Embed
Subscribe: Apple Podcasts | RSS