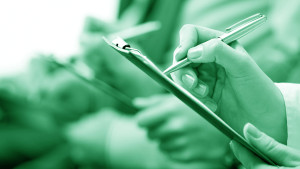 In this session, Tyler speaks with Madeleine Holly-Rosing, author of Kickstarter For The Independent Creator: A Practical and Informative Guide To Crowdfunding, about how to know if and when you're ready to launch your Kickstarter.
---
This session is sponsored by KrakenPrint.
Need a reliable printer for your next comic book or graphic novel print run? Then you need to unleash the Kraken. Head to ComixLaunch.com/Kraken for 5% off your entire first order.
---
Session Table Setting
Hello and Welcome
If you are here to learn about the mindset, strategies, and tactics that creators like you are using to fund there projects, you're in the right place.
If this is your first time tuning into ComixLaunch, welcome… we've have and extra special show for you today.
Guest Introduction
My guest today is a writer for TV, film, novels, and comics, who has successfully raised nearly $22K on the Kickstarter platform for her paranormal steampunk series Boston Metaphysical.
She holds an MFA in Screenwriting from UCLA, and is the author of Kickstarter For The Independent Creator: A Practical and Informative Guide To Crowdfunding, which she's also taught as a class at Pulp Fiction Books and Comics in Culver City, California.
Welcome to ComixLaunch Madeleine Holly-Rosing!
---
Guiding Discussion Questions
What are some of your pre-launch prerequisites… things creators must do or have in place before launching?
– FB Page account
– Twitter account
– Committed backers – 25-35%
– Mailing List
– Cons
What are some tell-tale signs that maybe your project has launched too soon?
There is a lot to running a Kickstarter… and it can seem like an overwhelming for many creators. What are the 2-3 most important things to focus on? Are there any less important areas of a Kickstarter that you see creators spending more time on than necessary?
Do you think its possible to be over-prepared for a campaign? What about creators who continually delay launching because they're "paralyzed by pursuit of perfection?" How would you get such a creator to pull the trigger?
You wrote a book, Kickstarter For The Independent Creator: A Practical and Informative Guide To Crowdfunding, sharing lessons learned from your crowdfunding experience. How did you go about structuring your book? What are one or two key takeaways you hope readers will get from your book?
– You can do it!
– Plan early
– How you find the backers?
---
ComixLaunch Lightning Round
SPEED ROUND of Questions (Short/ Quick answers 30 seconds or so.)
1) Finish this sentence: "Kickstarter is _______."
"Crowdfunding for creative projects."
2) Let's the pretend the powers that be at Kickstarter are listening (which you know they are)… if you could change one thing about the Kickstarter platform, what would it be?
"I would add on the ability for backers to pledge to more than one tier."
3) What's your secret weapon? (Meaning a tool, resource, app, etc. that you couldn't make comics without?)
"My fellow creators."
4) Fulfillment is where even successful Kickstarter creators often drop the ball… Do you have a fulfillment tip for our listeners?
"Make sure you've added enough postage to your reward tiers."
5) Can you recommend one comic (not done by you) more people need to check out?
Oh, Hell by George Wassil
---
Sponsor – KrakenPrint
Last year, ComixTribe spent nearly $85,000 on printing.
While we rely on a number of printers to get our books to market, one printer I can strongly recommend is KrakenPrint…
Our friends Jacob Way and Sam Amborn at Kraken Print offer:
Competitive pricing.
Great customer service, especially for your first offset print run.
Monthly storage if you do not want to store hundreds or thousands of books at home.
Distribution options, including breaking down orders and shipping direct to Diamond or comic stores at their specially negotiated discounted rates on shipping.
And NOW they even offer Kickstarter fulfillment!
Kraken will pick, pack, and ship out orders for your backers.
If you want to unleash the Kraken, go to comixlaunch.com/kraken, mention the ComixLaunch podcast, and they're going to knock 5% off your first print run…and they're going to hook us up with a 5% credit.
It's a classic win/win/win/win – You get a great price on printing, your backers get a beautiful offset printed book, you help the podcast out, and Kraken gets your business.
That's comixlaunch.com/kraken for 5% off your entire first print run.
---
ComixLauncher
It's time for today's ComixLauncher.
A ComixLauncher is a short, actionable activity you can and should do right now, or immediately after listening to the show. They're all activities I've done myself, and will get you one step closer to a successful ComixLaunch. They'll transform this Podcast from a passive, lean back activity centered around Tyler James, into an active, lean-forward activity centered around YOU.
ComixLauncher
Today's ComixLauncher —
Pull out a sheet of paper or your favorite list app. (I love Workflowy.)
Set a timer for 5 minutes and braindump…
All the things you need to do before you can launch your next Kickstarter project.
This may seem like a lot, may seem overwhelming, but trust me, naming it, writing it down, and putting it in one place is the first step in taking control over it.
All of us our busy, but we all can spare 5 minutes to do this. [NA — What comes out on paper may surprise you. And if you'd like to share your ComixLauncher with me, I'd love to see them. Email me at [email protected], subject line: ComixLauncher #27.]
---
Wrap Up
1) Do you have one final piece of advice for CREATORS on running a Successful KS campaign for the ComixLaunch listeners?
"Be sure to get enough sleep. And eat right and exercise."
2) What's the best place to keep up with you online?
FB – https://www.facebook.com/BostonMetaphysicalSocietyComic
Twitter @MHollyRosing
Web – http://www.bostonmetaphysicalsociety.com/
Madeleine's book – Kickstarter For The Independent Creator: A Practical and Informative Guide To Crowdfunding
Thank you so much for listening, and for letting me walk with you, as you taken another step forward toward your next successful ComixLaunch.
---
Have You Subscribed, Rated, or Reviewed ComixLaunch Yet?
If you've enjoyed this Session of ComixLaunch, I need you to do me a favor… actually, I need three favors. Please Subscribe, Rate and Review ComixLaunch on iTunes.
They're the rocket fuel this show is running on, and the sooner you do it, the more powerful your action will be. Don't wait to give us some love!
>>> CLICK HERE TO LEAVE A REVIEW ON iTUNES <<<
Provide a rating, 1-5 stars and leave an honest review.
This can be done in less than 2 minutes and could make HUGE difference to the show.
Podcast: Play in new window | Download | Embed
Subscribe: Apple Podcasts | RSS