Are you fulfilling your Kickstarter campaign yourself? If so, this episode is for you, as Tyler will share his three top tools for DIY fulfillment, as well as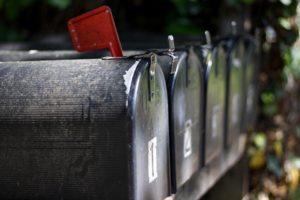 hard-won wisdom from successfully fulfilling 7 Kickstarter campaigns, and with more on the way.
---
Today's Session is Sponsored by
Split Lip
Today's Session is sponsored the Split Lip 10th Anniversary Kickstarter. 350 pages of dangerous stories for curious minds. Learn more at ComixLaunch.com/splitlip
---
Session Table Setting
We have a good session today.  We have a follow-up from Michael Bangert.  There was a tough lesson that cost Michael, but saved Comixlaunch listeners thousands.
New ComixLaunch Course Kickstarter Launches
Meraki by Michelle Palmer
MARGO: Intergalatic Trash Collector – Uprising by Jim Whiting.
Joe Mulvey and Mummy's Always Right:
We reached a dead zone where it was one of those days and a couple bigger pledges back out.  It's tough to keep perspective, in the midst of a KS.
Wow, we only raised $1500 this week, compared to $9,000 the week before… what are we doing wrong?
What is Today's Episode About?
Today's episode was inspired by a ComixLaunch VM Message. Let's listen and Dive in.
DIY Fulfillment
When it makes sense to DIY?
It's your first campaign…
You have 100 backers or less.
You have more time than money.
You have access to helping hands.
---
5 Top Tools for DIY Fulfillment
#1.  Workflowy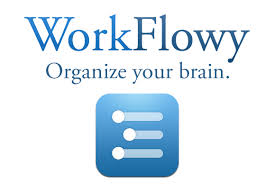 Workflowy is my checklist maker, and an extension of my Brain.
You will need a place to keep track of your fulfillment notes, and Kickstarter's tools for tracking fulfillment aren't great.
Use this ComixLaunch referral link to get double the space when you sign on for a FREE WorkFlowy account:
#2. A Digital Scale
Quickly and efficiently weigh your packages to the nearest ounce. Most bathroom scales do not have that level of accuracy.
The best time to purchase a digital scale is actually in the planning phase, so you can use it to better estimate the weight, and therefore the shipping costs, of your packages.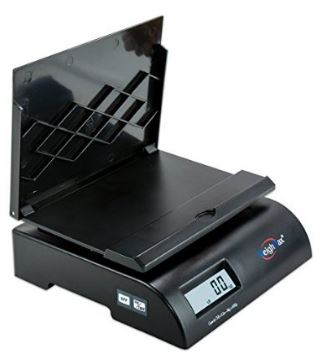 This WeighMax 75LB Digital Scale is a very affordable option, and the one I currently use.
#3 Thermal Printer
Handwriting addresses to all customers on every single package doesn't scale. When facing dozens or hundreds of packages, that's not time well spent. One of the best investments you can make is a thermal printer.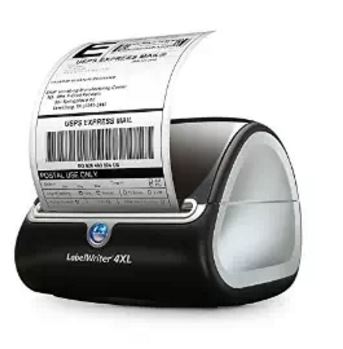 Dymo LabelWriter 4XL, a specialized thermal printer that never needs new ink, and prints out all-in-one labels, that include a backer's address, paid postage, and delivery confirmation tracking.
Even better, for international shipping, it also can include a built-in custom form.
Not having to fill out and apply 180 individual custom forms by hand saved me from countless hours of tedium in my first campaign, and probably errors.
And it makes for a professional looking package to boot!
#4. Endicia Shipping Service
Works with the USPS system to allow for easy at home printing and managing of posting and shipping.
30-day free trial, which I timed to coincide with the fulfillment of my Kickstarter.
$15.95 per month service:
Reduced prices on USPS shipping.
A dynamic price calculator that helps me quickly and easily compare postage prices for a number of options. (It's much faster than using the USPS.com Online Postage Calculator.)
It works with my Thermal Printer to print all-in-one labels, including those pesky international custom forms.
Tracking management for shipped products…a record of everything I've ever shipped from home is logged in one place.
Free or discounted Delivery Confirmation.
And stealth postage, hiding the actual cost of postage from the end-user. (This isn't about trying to fool my customers, but rather on the rare cases when I either overcharge or undercharge for shipping, that's probably not something you want your customers to be thinking about when they get the books.)
Alternatives to Endicia:
– Stamps.com
– Paypal Shipping Center
– ShipStation
– BackerKit
#5. A 2-In-1 Heavy Duty Tape Dispenser
Greg Pak Recommendation. Never lose your shipping tape again. The speed of dispensing packing tape from a dispenser, and having your scotch tape in the same place will save time and hassle.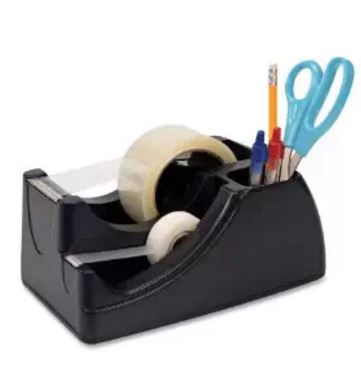 Tape is expensive
http://amzn.to/1TWVK2U
Where to Buy DIY Shipping Supplies
Amazon.com should be your first stop. Usually you'll find the best prices there.
Uline.com will have anything you can't find on Amazon. Buy in bulk and save.
---
Sponsor Mid-Roll
In a moment, I'm going to give you today's ComixLauncher, but first, we need to thank our sponsor…
Split Lip
Sam Costello started Split Lip in 2006 to bring a new kind of horror to comics, a horror based on unsettling ideas that leave you so scared you'll never want to turn the lights off.
Now, for Split Lip's 10th anniversary, he's got a Kickstarter for a 350-page deluxe, limited-edition hardcover.
The book features 13 stories and 50-plus pages of all-new bonus material. The stories are drawn by artists like Kyle Strahm, who draws Spread for Image, and Sami Makkonen, artist for Deadworld at IDW.
As a special bonus, ComixLaunch listeners who back Split Lip receive Bringing Your Webcomic to Print, 10 lessons Sam learned from 10 years making comics that can save you time, aggravation, and money.
Every Split Lip story is complete and self-contained. So, whether you've been reading it since 2006 or starting now, the 10th anniversary book is for you.
If you enjoy dangerous stories for curious minds, check out the Split Lip 10th Anniversary Kickstarter at
ComixLaunch.com/splitlip
.
---
ComixLauncher
It's time for today's ComixLauncher.
A ComixLauncher is a short, actionable activity you can and should do right now, or immediately after listening to the show. They're all activities I've done myself, and will get you one step closer to a successful ComixLaunch. They'll transform this Podcast from a passive, lean back activity centered around Tyler James, into an active, lean-forward activity centered around YOU.
ComixLauncher 48
Go ComixLaunch.com/resources and make a note of what you're going to invest in for your next launch.
---
Wrap Up
In future episodes, I'll talk about alternatives to DIY:
Kraken
ShipBob
Floship
Amazon
Backerkit
5 Top Tools for DIY Fulfillment:
#1 – Workflowy
#2 – Digital Scale
#3 – Thermal Printer
#4 – Endecia Shipping service
#5 – 2-In-1 Heavy Duty Tape Dispenser
Quote
"Most people don't recognize opportunity because it's dressed in overalls and looks like work" – Thomas Edison
Thanks for Listening.
We're going to go even deeper into both mindset, strategies and tactics for making KS work for you.
Thank you so much for listening, and for letting me walk with you, as you taken another step forward toward your next successful ComixLaunch.
---
Have You Subscribed, Rated, or Reviewed ComixLaunch Yet?
If you've enjoyed this Session of ComixLaunch, I need you to do me a favor… actually, I need three favors. Please Subscribe, Rate and Review ComixLaunch on iTunes.
They're the rocket fuel this show is running on, and the sooner you do it, the more powerful your action will be. Don't wait to give us some love!
>>> CLICK HERE TO LEAVE A REVIEW ON iTUNES <<<
Provide a rating, 1-5 stars and leave an honest review.
This can be done in less than 2 minutes and could make HUGE difference to the show.
Podcast: Play in new window | Download | Embed
Subscribe: Apple Podcasts | RSS