Want to add energy, backers, and funding to your campaign and build your standing in the Kickstarter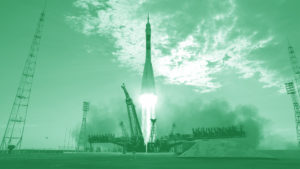 community at the same time? In this session, Tyler breaks down a step-by-step Kickstarter co-promotion strategy that will create a win-win-win for you, your backers, and your fellow Kickstarter creators.
---
Today's Session is Sponsored by
KrakenPrint
Need a reliable printer for your next comic book or graphic novel print run? Then you need to unleash the Kraken. Head to ComixLaunch.com/Kraken for 5% off your entire first order.
---
Session Table Setting
This was a tough week.  The world is mad, in Orlando three terrible stories coming out of there.  And personally as well.
An email I received helped make the week better:
"I just wanted to take the time and give you a proper thank you for all the great stuff you do in the comics community. I've learned so much from your articles, podcasts, and soon from your classes. Time is a valuable thing, and I appreciate your generosity in spreading your wealth of knowledge to others. – Ryan Kroboth
It's good to remember you can Control the Controllables.  Take action. One positive step forward.  Add value.  Get some exercise.
ComixLaunch Course Launches
Meraki by Michelle Palmer – Hits her funding goal 5K

What is Today's Episode About?
Kickstarter Co-Promotion
One of the easiest, most effective, and most fun ways to add interest, backers, funding to your campaign, and improve your standing in the Kickstarter Community.
What is Kickstarter Co-Promotion?
Definition – When you share another creator's Kickstarter project with your audience, usually by mentioning it in a Kickstarter update, and that creator shares your project with their audience of backers.
Kickstarter co-promotions often result in backer crosspollination, and when done correctly, they're a win / win /win — Win for you, win for the other project, and a win for backers who find out about another awesome project that they might have otherwise missed.
Mindset Myth – Kickstarter is a Zero Sum Game
Why is Kickstarter co-promotion so effective?
Because you're promoting to Backers.
Because you're very targeted.
Because it's WOM referral from a trusted source.
What if you don't know anyone to co-promote with?
Not a problem…
Receptive audience out there ready and willing to partner with you… and you might not even know them yet.
How to do a co-promotion step by step.
Kickstarter Creator Cross-promotion:
– Find 3-5 projects very similar to yours (genre, style, quality, # of backers)
– Back those projects (even at the $ level).
– Create an update titled ""More Cool Kickstarter this month…" And share links to projects you've  identified, why it's cool, and send to backers.
– Send a message through Kickstarter to the project creator:
– Identify yourself as a backer, and let them know you love what they're doing.
– Compliment them one-three specific things you like about their project
– Tell them you shared with your own backers, including a link to the update
– Wish them luck on a strong finish.
– ASK FOR NOTHING IN RETURN.
Why ask for nothing?
Because these are strangers… and you never ask a stranger to do something for you if you haven't provided value to them first.
You don't need to ask… because there are greater forces at work here.
When you toss an apple into the air, you don't need to toss it again to have it come down… the law of gravity has you covered.
Likewise, when you co-promote in this way, the law of reciprocity has your back.
Covered the Law of Reciprocity in ComixLaunch Session 4 as one of 9 social triggers at work on KS.
Powerful principle… if someone gives something to us, we will feel some obligation to give them something back in return.
Top Mistakes When Making a Co-Promotion Offer
Here's THE WRONG WAY to do it:
My name is [name] and I'm the project lead on the [a product design] project. Would you be interested in a pledge and share cross promotion?
If we pledge $1 towards each other's campaign, it would give a boost to both our pledges per day and total backers count stats. Since Kickstarter's algorithm focuses on those numbers, this allows us to appear higher in the Kickstarter page. This is completely within the rules of Kickstarter and mutually beneficial. (improve your page rank by swapping dollars)
By doing this you should see a noticeable increase in pledges. It will definitely bump your project up on the list.
You can check out my campaign here:
(link)
Also, to sweeten the deal, if you leave a positive comment on my page, I will leave a positive comment on yours. Good reviews are also a great way to boost your rapport. Also we could share each others project on our social media to gain more exposure.
Let me know if you're interested!
1) You don't add value first.
This goes for Kickbooster as well.
2) Poorly targeted
Not your demographic
Do I like this? Really?
Would the people backing my project like this? Really?
Out of your league
3) Never pull back a pledge if you don't get a co-promotion in return.
---
Sponsor Mid-Roll
In a moment, I'm going to give you today's ComixLauncher, but first, we need to thank our sponsor…
Last year, ComixTribe spent nearly $85,000 on printing.
While we rely on a number of printers to get our books to market, one printer I can strongly recommend is KrakenPrint…
Our friends Jacob Way and Sam Amborn at Kraken Print offer:
Competitive pricing.
Great customer service, especially for your first offset print run.
Monthly storage if you do not want to store hundreds or thousands of books at home.
Distribution options, including breaking down orders and shipping direct to Diamond or comic stores at their specially negotiated discounted rates on shipping.
And NOW they even offer Kickstarter fulfillment!
Kraken will pick, pack, and ship out orders for your backers.
If you want to unleash the Kraken, go to comixlaunch.com/kraken, mention the ComixLaunch podcast, and they're going to knock 5% off your first print run…and they're going to hook us up with a 5% credit.
It's a classic win/win/win/win – You get a great price on printing, your backers get a beautiful offset printed book, you help the podcast out, and Kraken gets your business.
That's comixlaunch.com/kraken for 5% off your entire first print run.
---
ComixLauncher
It's time for today's ComixLauncher.
A ComixLauncher is a short, actionable activity you can and should do right now, or immediately after listening to the show. They're all activities I've done myself, and will get you one step closer to a successful ComixLaunch. They'll transform this Podcast from a passive, lean back activity centered around Tyler James, into an active, lean-forward activity centered around YOU.
ComixLauncher 49
Go on Kickstarter right now, and find one campaign that would be be a good match for your next project.
---
Wrap Up
Quote
"Keep your face always toward the sunshine and the shadows will fall behind you." – Walt Whitman
Thanks for Listening.
We're going to go even deeper into both mindset, strategies and tactics for making KS work for you.
Thank you so much for listening, and for letting me walk with you, as you taken another step forward toward your next successful ComixLaunch.
---
Have You Subscribed, Rated, or Reviewed ComixLaunch Yet?
If you've enjoyed this Session of ComixLaunch, I need you to do me a favor… actually, I need three favors. Please Subscribe, Rate and Review ComixLaunch on iTunes.
They're the rocket fuel this show is running on, and the sooner you do it, the more powerful your action will be. Don't wait to give us some love!
>>> CLICK HERE TO LEAVE A REVIEW ON iTUNES <<<
Provide a rating, 1-5 stars and leave an honest review.
This can be done in less than 2 minutes and could make HUGE difference to the show.
Podcast: Play in new window | Download | Embed
Subscribe: Apple Podcasts | RSS