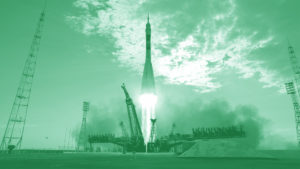 Many creators don't give much thought to their Kickstarter project title… and that's a big mistake. In this session, Tyler shares a great project naming formula that many successful creators have used to maximize funding for their projects, and loads of examples of projects with strong titles. Listen to this show, and you'll know how to title your project for maximum funding.
---
Today's Session is brought to you by
Purebuttons, your go-to resource for custom buttons of all shapes and sizes.  
Go to ComixLaunch.com/purebuttons for 10% off your next order of custom buttons.
---
Session Table Setting
We're in the midst of a Two Part series on Titling your projects.  In part 1, I shared 5 Elements of an Effective title for your comic, book, webseries, etc.
ComixLaunch.com/session052 "Million Dollar Title"
Today, in part 2, we're going to crack the code on Kickstarter project titles.  Many of you simply title your campaigns with the title of your book.  I've done that myself in the past.  What I've discovered, however, is that is a mistake… and likely leaving attention and funding on the table.
Today, I'm going to teach you what to do instead.
Sound good?
Listener Feedback
Daniel Bishop of Tiger Crab Studios
Hi Tyler,
I wanted to update you just to announce that our Kickstarter has been 100% funded with 4 days to go. A huge credit for that goes to you for your podcast, interviews and advice, so thank you for producing those resources. If there is anything I can do for you in the future please let me know.
Thanks Daniel and My reply
Definitely give session 44 a review as you head into the final stretch to finish strong.
044 – 5 Killer Tips to Crush the Last 48 Hours of Your Kickstarter
comixlaunch.com/session044
As far as anything you can do, reviews over at iTunes are always appreciated if you haven't left one already. ComixLaunch.com/review
Suggesting the podcast to creators you chat with when Kickstarter comes up is the best thanks I can get. Word of mouth is the best way we grow.
Show Updates / Shoutouts
ComixLaunch.com/supershowbundle
What is Today's Episode About?
Why Your Project Title is So Important
The project title is a crucial element as it's what will be shared all over the internet
Project Image is most important image.
Project title most important piece of copy.
and is the first point of reference to what your project is about.
It's your headline… paired with project image, it's what will get the click or not.
Catheryn Lavery of LittleMight.com teaches "The Kickstarter Project Name Formula"
Catheryn was a past guest – ComixLaunch session 38
038 – Scaling Up Your Crowdfunding to Six Figures with Cathryn Lavery of BestSelf.co
Most Funded Kickstarter Projects
COOLEST COOLER: 21st Century Cooler that's Actually Cooler ($13,283,275)
Pebble: E-Paper Watch for iPhone and Android ($10,266,844)
OUYA: A New Kind of Video Game Console ($8,587,035)
After spending many hours researching best practices, what works and what doesn't, I'm going to share with you how to share how to write the best pitch for your idea.
Cathryn looked at the most funded projects on Kickstarter
To start I looked at the top most funded ever projects on Kickstarter. They all went well beyond their funding goal, some by 26.56k%… crazy).
That's why the most funded projects crafted their titles carefully.
The Everyday Messenger: A Bag For Cameras & Essential Carry ($4,869,472)
ZANO – Autonomous. Intelligent. Swarming. Nano Drone (£2,334,946)
The Formula:
Product name: Unique Selling Point + Value Proposition
The Fiction Author's Challenge? What the hell problem are we solving?  Is my comic or graphic novel really solving a problem?  Yes!  The problem of boredom.  The problem of offering up a specific kind of entertainment.  The more specific, the better.
Questions we can ask:
Who is our book for?
How do they identify themselves?
What's unique about our book?
What are they getting from our book that they can't get anywhere else?
What the most valuable benefit from reading this book?
Example:
Mummy's Always Right
Mummy's Always Right Board Book
Mummy's Always Right: A Board Book for YOUR Little Monsters
Mummy's Always Right: A New Board Book for YOUR Little Monsters (too long)
Sharkasaurus
Sharkasaurus: Creationists vs. Shark Horror Comedy GN
---
Sponsor Mid-Roll
In a moment, I'm going to give you today's ComixLauncher, but first, we need to thank our sponsor…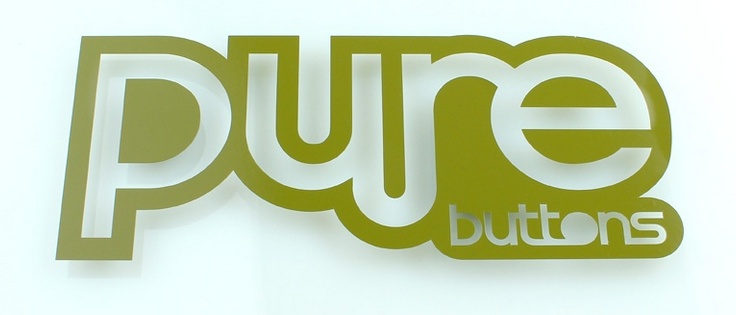 Episode Sponsor: PureButtons
When creating your Kickstarter projects, it's absolutely essential to have a variety of pledge levels and awesome rewards for your backers. Making custom buttons of your most popular characters is an easy reward or add on you can bring to your campaign…and the folks at PureButtons can help. Specializing in custom buttons of all shapes and sizes, as well as button packs, fridge magnets, custom coasters and much more, PureButtons is my top recommendation for fast, reliable quality printing of buttons and more.
---
ComixLauncher
It's time for today's ComixLauncher.
A ComixLauncher is a short, actionable activity you can do immediately after listening to the show. They're all activities I've done myself, and will get you one step closer to a successful ComixLaunch. They'll transform this Podcast from a passive, lean back activity centered around Tyler James, into an active, lean-forward activity centered around YOU and your projects.
ComixLauncher [053]
Apply the Project Naming Formula to the project you're currently working on…
Come up with THREE names.
60 characters or less.
Bonus Points: Poll your peers, friends or fans.
Double Bonus Points — Share with ComixLaunch.
Invite to share results @ comixlaunch.com/voicemail or in an email [email protected]
Seriously… what do you want? More people to know about the work you do… when people put offers out to share their platform TAKE it!
Hundreds to thousands of listeners who have backed collectively many many thousands of Kickstarter projects…
#JustSaying
---
Wrap Up
Check out Cathryn's stuff at LittleMight.com
Her Project Naming Formula again is:
Product name: Unique Selling Point + Value Proposition
What is Unique about your book and what's the value it's bringing to what audience?
Quote
"Be clear first and clever second. If you have to throw one of those out, throw out clever." – Jason Fried
Thanks for Listening.
We're going to go even deeper into both mindset, strategies and tactics for making KS work for you.
Thank you so much for listening, and for letting me walk with you, as you taken another step forward toward your next successful ComixLaunch.
Podcast Plug
Comicsexperience.com Podcast
---
Have You Subscribed, Rated, or Reviewed ComixLaunch Yet?
If you've enjoyed this Session of ComixLaunch, I need you to do me a favor… actually, I need three favors. Please Subscribe, Rate and Review ComixLaunch on iTunes.
They're the rocket fuel this show is running on, and the sooner you do it, the more powerful your action will be. Don't wait to give us some love!
>>> CLICK HERE TO LEAVE A REVIEW ON iTUNES <<<
Provide a rating, 1-5 stars and leave an honest review.
This can be done in less than 2 minutes and could make HUGE difference to the show.
Podcast: Play in new window | Download | Embed
Subscribe: Apple Podcasts | RSS