Regardless of what you're trying to create, your audience is on Facebook. As such, if there's one platform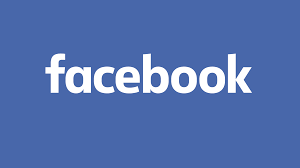 you should be leveraging to grow your audience, it's the house that Zuck's built. In this session, you'll learn 10 super simple tips to maximize the power of your Facebook page to get you ready to launch your next Kickstarter.
---
Today's Session is brought to you by
KrakenPrint
Need a reliable printer for your next comic book or graphic novel print run? Then you need to unleash the Kraken. Head to ComixLaunch.com/Kraken for 5% off your entire first order.
Featured Resource – FreshBooks
---
Session Table Setting
Listener Feedback
Probably the Best Kickstarter Resource available and it's FREE – 5 Stars
Aaron M Williams
"An amazing podcast that gives you the insight, lessons-learned, and actionable tips from the best on the Kickstarter comics platform. If you are even thinking about putting a project on Kickstarter, this podcast is for you."
Thanks Aaron!
Aaron just launched the Comics Manifest podcast cast: Inspiring Interviews with Amazing and Influential Creators in Comics 3 days a week.
I was honored to be Aaron's 4th guest… Check out Episode 4, I share my lowest moment as a creator…
Show off to a great start and you guys should check it out.
Show Updates / Shoutouts
Absolute last call of entries over at ComixLaunch.com/supershowbundle
What is Today's Episode About?
Today, I'm going to share some of my absolute best tips on how to prep and maximize your Facebook page in advance of a Kickstarter project.  Now, we've talked about FB a bunch on this show, usually FB Ads. (See Session 28 with James Ferguson)  Not talking about FB ads today… everything I'm going to share today is absolutely Free.
Why important?
Your Audience is on Facebook
1.65 Billion Active users (logged into FB during last 30 days)
25 million people interested in comic books in the US
Comic Books, Knitting & Hulk Hogan in Oregon – 1,900
It's the King of Social Media Platforms.  It has more users than Instagram, Twitter, Tumblr, Snapchat combined and it's advancing every day.
It's getting harder and harder to get people to discover our stuff outside of a platform like FB
Webcomic
Blog Post
Podcasts
All of us should at least have some FB presence.
Without FB, there would be no C is for Cthulhu… at least no six figure sales.
10 Facebook Pro-tips for Creators
1) You need a Facebook Page.
FB Business page, not a personal page.
Yes, FB does get personal page a leg up in feed…
But PP are capped as to how big they can get.
Your options are limited — Insights, promoted posts, FB ads, etc… none of that is possible on personal page.
At first, you will get less engagement on your business page than on personal… but you need to power through that for the long term benefits.
2) You need an attractive profile image and banner
Canva.com has FB page banner designer as one of the templates.
Change this in advance of a promotion.
a week to a month before Kickstarter
Kickstarter opens
Final week
3) Sweeten the Banner with an Attractive Offer
Ex. ComixLaunch: Click here for free Kickstarter resources
4) Recognize that Facebook does not Treat all Content Equally
Image Post > Post
Canva for Social Media Images
Set up a Template
Do them in batches
CHUM six word surf noir
Video Post > Image Post
Add a bit of text to the opening of your videos… FB auto plays on mute
Live Video Post > Video Post
Don't expect your live numbers to be huge… at first.
But know that your video will live on and get pushed into the feed… and far more than just about anything else you publish.
5) Native video. Don't post links from YouTube.
6) Avoid exclusively Auto-posting.
Context over Content.
7) Use your Call to Action Button
Send them to your website
Your online store
Your Kickstarter
8) Post Daily… but don't worry
OPC
Don't have to all be your content.
In fact, many of the biggest FB pages share more of OPC, other people's content, than their own.
Who are the people and pages your audience would like?
Who's radar do you want to get on?
Your Content
Quotes
Videos
Concept Sketchs
Offers
9) Micro-feedback Posts get sick engagement
Sometimes you'll post and it feels like you're shouting into the void… no comments, few likes.
Try asking for feedback… but make it STUPID simple.
A or B
Color
Cover Layout
Mulvey – Mummy Sequence
You'll get a lot more comments and FB…
Which tells FB, hey, people like this guy or gals stuff… show more of it.
The name of the game on FB is ENGAGEMENT (Click, Like, Share)
Calls to Engagement help…
10) When they LIKE your posts, invite them to like your PAGE.
C is for Cthulhu Page is currently at over 14K likes.
Added about 4K likes over the past couple of months.
We were stuck below 10K for MONTHS… couldn't understand it… we had ads running, the adds were getting a ton of likes and shares and leading to sales… but page likes were flat?
Why?
Because a Like on a Post isn't a like on a Page.
But, if you click on a very popular post, you'll see who liked it underneath
Ex Charlie B, Billie Jo and 6 others Like your Post
Click on that, and you'll have the opportunity with a click to invite everyone who liked your post, but not your page, to like your page.
Then, when they do that… they're more likely to see your stuff in their feed.
---
Sponsor Mid-Roll
In a moment, I'm going to give you today's ComixLauncher, but first, we need to thank our sponsor…
Last year, ComixTribe spent nearly $85,000 on printing.
While we rely on a number of printers to get our books to market, one printer I can strongly recommend is KrakenPrint…
Our friends Jacob Way and Sam Amborn at Kraken Print offer:
Competitive pricing.
Great customer service, especially for your first offset print run.
Monthly storage if you do not want to store hundreds or thousands of books at home.
Distribution options, including breaking down orders and shipping direct to Diamond or comic stores at their specially negotiated discounted rates on shipping.
And NOW they even offer Kickstarter fulfillment!
Kraken will pick, pack, and ship out orders for your backers.
If you want to unleash the Kraken, go to comixlaunch.com/kraken, mention the ComixLaunch podcast, and they're going to knock 5% off your first print run…and they're going to hook us up with a 5% credit.
It's a classic win/win/win/win – You get a great price on printing, your backers get a beautiful offset printed book, you help the podcast out, and Kraken gets your business.
That's comixlaunch.com/kraken for 5% off your entire first print run.
ComixLaunch Featured Resource: FreshBooks
Are you keeping good track of the finances for your creative business?
And if so, are you trying to do it with rough spreadsheets you created yourself in Excel that you're undisciplined about keeping up to date?
Take it from me, who did that for waaay too long, you need to stop wasting time and start using Freshbooks.
Accounting can be frustrating… but FreshBooks makes it EASY.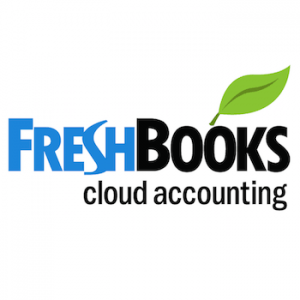 FreshBooks is specially designed for small businesses and creative entreprenuers like us.
Freshbooks saves you TIME by letting you Import expenses automatically from linked accounts and attach receipts to invoices so that come tax time, you'll be organized and ready, not scrambling and in a full on panic.
FreshBooks also makes you look more professional and gets you paid faster with their fast branded invoicing options, and the ability to accept payments online.
FreshBooks keeps you up to date on your numbers, with beautiful automatically generated profit and loss statements, tax summaries, expense reports and more.
If you believe you add the most value to the world when you're spending your time creating your next masterpiece rather than bean counting, then you owe it to yourself to give Freshbooks a try.
I've secured a special offer for ComixLaunch listeners…
Go to ComixLaunch.com/freshbooks and you will enjoy a 30-day free trial—no credit card required to try it out.
To get your time back and take control of your creative business finances once and for all, go toComixLaunch.com/freshbooks for a free-30 day trial, and I guarantee you'll be glad you did.
---
ComixLauncher
It's time for today's ComixLauncher.
A ComixLauncher is a short, actionable activity you can do immediately after listening to the show. They're all activities I've done myself, and will get you one step closer to a successful ComixLaunch. They'll transform this Podcast from a passive, lean back activity centered around Tyler James, into an active, lean-forward activity centered around YOU and your projects.
ComixLauncher [054]
Run a FB Content Experiment
Post one of each, one post each day:
– A Text Only Post
– An Image Post
– A Video Post
– A Live Video Post
Let it roll for a few days, and then check the organic reach of each type of content.
Which reached them most people?
Likes, Shares, comments?
Invite to share results @ comixlaunch.com/voicemail or in an email [email protected]
---
Wrap Up
I hope those 10 FB Tips were super helpful to you.  Whether you love or hate Facebook it's undeniable that it is a powerful tool and platform.  When you're building an Audience (and you need an audience to have success on KS), FB is a great place to find more people who are interested in what you're doing.  You need to FISH where there FISH are swimming, and FB is the most stocked ocean in the world.
So maximize that channel…
Quote
"The basis of our partnership strategy and our partnership approach: We build the social technology. They provide the music." – Mark Zuckerberg
You're providing the music… and today, FB is still one of the absolute best places to share it.
Thanks for Listening.
We're going to go even deeper into both mindset, strategies and tactics for making KS work for you.
Thank you so much for listening, and for letting me walk with you, as you taken another step forward toward your next successful ComixLaunch.
---
Have You Subscribed, Rated, or Reviewed ComixLaunch Yet?
If you've enjoyed this Session of ComixLaunch, I need you to do me a favor… actually, I need three favors. Please Subscribe, Rate and Review ComixLaunch on iTunes.
They're the rocket fuel this show is running on, and the sooner you do it, the more powerful your action will be. Don't wait to give us some love!
>>> CLICK HERE TO LEAVE A REVIEW ON iTUNES <<<
Provide a rating, 1-5 stars and leave an honest review.
This can be done in less than 2 minutes and could make HUGE difference to the show.
Podcast: Play in new window | Download | Embed
Subscribe: Apple Podcasts | RSS