The Patreon Launch series continues with a deep dive analysis of the essential elements that make up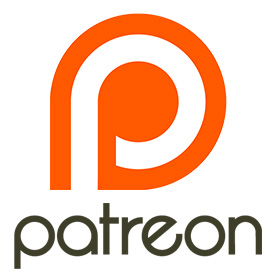 and effective Patreon page. Tyler also shares 5 tips for building, and more importantly launching, your Patreon page. Plus, and invitation to take the ComixLaunch Patreon survey.
---
Today's Session is brought to you by
Club ComixLaunch on Patreon.
Get your free Club ComixLaunch VIP Insider bonus Kickstarter resource at ComixLaunch.com/club.
---
Session Table Setting
Today, we're going to continue our deep dive analysis of Patreon and review the 9 essential elements that make up a Patreon Page and 5 Tips for Building and Launching Your Page
Now, you know that I bring more than four years of crowdfunding experience to the table, having run 9 KS campaigns and taught other creators how to have success on that platform, but I'm a total Patreon Newbie.  But, I can now say, that I am a Patreon Creator.  On Friday, Aug 5. I pushed the LAUNCH button on the Club ComixLaunch Patreon page, and on Sunday August 7, I started promoting it to the ComixLaunch audience.
Thank you, James Haick of Solar Flare our first patron!
James was on a great episode of ComixLaunch — 037 – Serializing Your Comic on Kickstarter with Solar Flare's James Haick, was on Waynes Comics Podcast Major Spoilers.com and he called out James as one to rock.  Thank you James.
Will also be shouting out the rest of our new Club ComixLaunch Patrons at the end of the show!
James and 11 others helped us knock out our very first Patreon Goal: Which was to cover the Monthly Media Hosting for the Podcast! Thanks to Club ComixLaunch patrons, our monthly Libsyn.com media bill of $20 per month is now fully taken care of!  Media hosting allows 24-7 access and lightning fast downloads of the ComixLaunch Podcast on iTunes and on ComixLaunch.com.  Your support means those downloads will no longer cost the ComixLaunch team anything to deliver to creators like you.  We've already started making progress towards our next goal, which is to cover the cost of producing one full episode of the ComixLaunch podcast.
Show Updates & Shoutouts
ComixLaunch.com/PatreonChecklist has been updated with some new content from this episode.  This is a WIP Google Doc containing the information that I'm finding most useful to Launch.  Finally, I'm also keeping a Patreon Launch Journal for 30 days over at the ComixLaunch blog.  One of the things that a lot of creators are concerned about when it comes to Patreon is how to actually get Patrons. How to encourage readers, fans, subscribers, and followers on social media into Patrons?  Here's what I know… there's no silver bullet. There's no one single action you will take that will take you from a Patreon Page with no Patrons to a page full of Patrons…  Rather, it's the cummulation of a series of actions… the alchemy of audience engagement, and the ability to craft the right message, to the right audience, at the right time.
I also know that what you measure you can manage, and what you manage, you can improve.
So, to demonstrate those principles, and to hopefully demystify the Patreon Launch Process I've decided to keep a "Diary or Journal" for 30 Days, documenting actions and results.
Actions – What I'm doing every day to promote the Patreon.
Results – How those actions directly impact the number of Patrons who have sized up.
ComixLaunch.com/PatreonLaunchJournal to check that out.
What is Today's Episode About?
Okay, we're going to begin by breaking down the basic elements of a Patreon page.
What are all the pieces of content you'll need to bring to the table to craft a patreon page?
What do you need to get started?
What are some tips and best practices to keep in mind as you start building your page.
9 Elements of Patreon
1) Public Profile
https://www.patreon.com/settings/profile
Will need this to be Patron or Creator
Same account can be both
Avatar Image – 512×512
Name
Linked Creator Page
Page URL (You can customize)
About You Section
Rich Text (Image, video, formatting, links)
Locations
Where are you from
Multiple places available
Twitter username
Facebook URL
Youtube URL
Twitch URL
Pledge Privacy
Check if okay that people see who you pledge to.
Uncheck if you want projects you support kept a secret.
2) Cover Image
1200 x 600 is what they call for.
Double it and make it a PNG – 2400 x 1200
If you're including copy, in your image, keep it in the middle 50%
3) Payment Settings
How do you want to charge your Patrons. – 2 options
Monthly – Charge Patrons at the start of every month.
Example – Club ComixLaunch set up on a monthly recurring basis. Pick a $ amount, and Patreon will charge that amount on the first of the month, every month.
Per Creations – Charge Patrons only when you make a Paid Post.
Example – Jason Brubaker, posts a paid update every Friday containing all of the work he's done the previous week, and when that update goes live, his Patrons are charged.
Another Example – Jamie Gambell set up a Patreon on a per issue basis. Whenever he posts a new issue of one of his comics, his Patrons are charged.
It's a clear A or B decision, but which is the best for you and your project is a lot more complicated than that. I'll be doing a whole session focused on this topic, and will be trying to bring on creators who are taking both approaches to help us determine what's right for you.
4) Description – Why are You On Patreon – [Your Story, Your Pitch]
"Use this section to share more about what you do and how pledges will help you do it"
Free for all — Rich text editor
HTML Code
Formatting
Bullets
Indenting
Images
Videos
Links
Essentially, this is a sales page.
The key skill here is copyrighting… and if you ask most business people, the ability to write effective sales copy is one of the best skills to develop.
At the same time, it's the opportunity to showcase you and to be real with your audience.
Writing your project description is another HUGE topic, and one that I'll be devoting a whole episode to in this Patreon Launch Series.
5) Intro Video
Upload a video from YouTube
Not required
Will plug in right above your project description
Long or as short as you like.
Content up to you.
And, you guessed it, we'll be doing another session on Patreon videos!
6) Goals
A Familiar Crowdfunding Element
Unlike KS, Goals is plural.
Also, unlike KS, there are no stakes tied to Patreon Goals.
Completely at the Creators discretion.
No obligation to create any goals.
But we know psychologically the power of goals…
More likely to hit a target when you have a clear target you're aiming for.
Enables you to break big goals (world domination, etc.) into smaller, manageable chunks.
Charts your progress.
Entirely up to YOU!
A few examples:
Emily Gillis of Wayward Studios is creating Comics
https://www.patreon.com/waywardstudios
At $100 a month, we will launch monthly livestreams where you can ask questions, request sketches, and take a peek inside our creative process.
Walter Ostlie is creating Comics and Art
https://www.patreon.com/walterostlie
$50 – Your support has paid for my server fee and other material costs, I can get rid of ads.
Jay D'Ici & Matt G. Gagnon is creating a weekly comic book Conceptual Heist
https://www.patreon.com/conceptualheist
$250 – We will switch from twice a week to 3 times a week which will speed us to the end of book one. All our Patreons get their names in our hall of fame!
Goals will also get its own detailed Patreon Launch episode! (Broken record!)
7) Rewards
Should also be familiar to other crowdfunding sites… this is what pledgers get in exchange for their Patronage!
But remember, Patreon is by design, less about the physical things they get.
One Patreon creator recently surveyed her audience about why they support her on Patreon, and only 6% of said they do it for the Rewards.
The most common question from the Patreon Survey is REWARDS REWARDS REWARDS.
Because of that, the very next session will be a deep dive on Rewards, and I'm bringing on Anthony Christou of Luminous Ages for the Rewards Discussion.
But the rewards you choose are entirely up to you…
Start at $1 per month or creation
Usually for $1 per month, backers will get a thank you, access to your Patreon posts… and not much else.
That's what I set up as the $1 level for Club ComixLaunch… listeners of this show, getting at least 25cents worth of value an episode… don't need much more than that and it's still a great deal.
Bump up a Level
Donathin Frye is creating graphic novels (Webcomic Atonement)
https://www.patreon.com/AtonementComic
Pledge $5 or more per month
At the $5 level, in addition to all of the rewards above, you'll also receive a special "art only" HD version of every page, so that you can look at Kijori's gorgeous work without any distractions! You'll also be sent the behind-the-scenes page and panel draft sketches for every page of Atonement!
Up to as much as you'd like.
Liz Staley is creating a webcomic called Adrastus!
https://www.patreon.com/adrastuscomic
Pledge $10 or more per month
Every patron at this level gets the perks from the previous levels, but they also get a special gift mailed to their door each month! The gift might be a limited edition button, a printed art card, or anything else I might dream up! (Minimum of 2 months of this pledge to receive monthly mailing- rewards will be sent out the second month that your pledge goes through)
Incognito Cinema Warriors XP is creating YouTube Videos, DVD's & Comics
https://www.patreon.com/icwxp
Pledge $60 or more per video
Flux Namtari will thank you live via Skype Call for 15 minutes! You guys can chat about anything! Though, we won't be held responsible for his comments. Plus all lesser prizes except a call from Topsy!
Plus All Previous Rewards
Tune in next week to go deeper into REWARDS on Patreon
8) Thank You Page
Craft the Page that Patrons will see directly after you
Patreon says: "This page shows up after someone pledges to you. Be creative with your personal message! You can even offer an immediate gift like links to free songs, videos, photos, etc."
Same Rich Text Editor that you'll use to craft your Page Description.
Here's where I chose to put the Club ComixLaunch Welcome Kit!
Wanted Club ComixLaunch Patrons to INSTANTLY receive value.
So I put together a download that contains some of our best resources:
5 Things You Must Do Before You Launch a Kickstarter [Checklist – PDF]
How to Choose Paper Stock for Your Book with Kraken Print [Guide – PDF]
Kickstarter Update Guide: 19 Types of Updates to Send to Your [Guide – PDF]
7 Keys to Your Best Launch Ever [Workshop – MP3]
Again, entirely up to you what you do here, but this is an outstanding place to surprise your Patrons and roll out the red-carpet for them.
9) Creator Page Settings
Category
Film & Video
Music
Writing
Comics
Drawing & Painting
Animation
Podcasts
Games
Photography
Comedy
Science
Education
Crafts & DIY
Dance & Theatre
Set your Patreon URL
patreon.com/ [your choice]
Usually creator name or what they're creating
Adult Content
Checkbox – Content contains sexula imagery or nudity.
This means the page will not be listed in our site's search engine.
There have been a lot of creators who use Patreon as a place for NSFW content or R-Rated content that they put behind a paywall.
Brag Guigar – Evil Inc, Evil Inc After Dark.
In mid 2014, Paypal suddenly came down hard, saying wouldn't be associated with payments for any adult content.
Recently, Patreon got a notice that they were shutting down the entire integration with Patreon because of the Adult Content on their site — FROZE hundreds of thousands of dollars for funds.
Had to take action , flag ADULT pages, make them private, and remove Paypal functionality.
Recently, changed again…
Adult Content Tag.
What's allowed: "Patreon is not for pornography, but some of the world's most beautiful and historically significant art often depicts nudity and sexual expression. Because of that, we allow nudity and suggestive imagery, as long as it is marked as Adult Content. If your work contains nudity or any material that could potentially be offensive to users, make absolutely sure to mark the page as Adult Content in the creator description when creating your page. Think of the policy as allowing "R Rated" movies… but not porn. In keeping with our strong commitment to safety, we have zero tolerance for content that sexualizes children in any way."
Creators with adult content flagged can accept payments from Patreon using Paypal again.
Pro-tips
Patreon has a Page Building Guide
https://docsend.com/view/zgzmy3n
---
Sponsor Mid-Roll
In a moment, I'm going to give you today's ComixLauncher, but first, we need to thank our sponsor…
Club ComixLaunch
ComixLaunch listeners, are you ready to take your crowdfunding game to the next level?
If so, I'd love for you to join me and your fellow creators inside Club ComixLaunch on Patreon.
I've opened Club ComixLaunch to help continue and expand on the ComixLaunch mission of increasing the number of creators equipped to harness the power of the Kickstarter platform to bring amazing independent projects to life.
As a Club ComixLaunch member, you'll have access to a number of exclusive perks and privileges, such as:
A shout out on the ComixLaunch Podcast for you and your project.
Access to the ComixLaunch Club exclusive Patreon feed for even more mindset, strategies and tactics to get your project funded.
The ComixLaunch Club Insider Monthly Kickstarter Resource which might be a guide, checklist, cheat sheet, template, or bonus training video designed to help you launch.
Priority enrollment in ComixLaunch Courses
Discounts on Courses, Books and Upcoming Premium Products
You can even sponsor an episode of the ComixLaunch podcast through Patreon.
And as the Club Grows, so do the perks…
See, there is a direct correlation between listener support and the value ComixLaunch can provide, and as the club expands, we hope to offer:
Monthly Kickstarter Page Critiques
Club Exclusive Chats and Q&As
Bonus Sessions of the ComixLaunch Podcast.
Full podcast transcripts for every episode.
And much more!
For as little as a dollar a month, you can access Club ComixLaunch today, help keep the podcast going and improving, and take your crowdfunding game to the next level.
Membership has its privileges, and to get a taste of them absolutely free, please go to ComixLaunch.com/club and download a free Club ComixLaunch VIP Insider bonus resources today.
Let's get you ready for your best launch yet!
I'll see you inside the Club!
---
ComixLauncher
It's time for today's PatreonLauncher.
A PatreonLauncher is a short, actionable activity you can do immediately after listening to the show. They're all activities I've done myself, and will get you one step closer to a successful ComixLaunch. They'll transform this Podcast from a passive, lean back activity centered around Tyler James, into an active, lean-forward activity centered around YOU and your projects.
ComixLauncher [057]
Take the ComixLaunch Patreon Survey comixlaunch.com/patreonsurvey
Two winners – $25 amazon gift certificates.
Not only does it make the show better… by uncovering the pain points and questions you have…
It let's me identify creators out there with lessons to share.
Most of the examples of creators who's Patreon's I mentioned in this show came from people who filled out the survey.
Survey will run from now until the end of the month.
comixlaunch.com/patreonsurvey
---
Wrap Up
Covered the Elements of a Patreon Page… There's a lot.
5 Tips for Building and (More Importantly) Launching Your Page
#1) A good Page Takes Time
I probably spent about 15-20 hours on the Club ComixLaunch Patreon page… plus additional time thinking about it, jotting down ideas, etc.
It's time well spent, though…
Not Urgent, but Important Category — 15-20 hours upfront, but ideals will be a source of funding for you for years to come. (That's time well spent.)
There will be other things more "urgent" (posting on social media, checking your email, finishing that commission, etc. but will be less important.
So block out the time and get it done.
#2) Expect a buggier editing experience on Patreon than you're used to with Kickstarter.
We get spoiled on the Internet… everything is awesome, and we expect it all to work
Expecting a Kickstarter like experience on Patreon will set you up for disappointment.
Editor is fairly user friendly for bloggers, but there are some things we come to expect that Patreon doesn't do.
Only hosts some images for you. Most images they require you to upload the image URL.
Means you create image and size appropriately
Upload to your own website.
Get URL for the image
Paste link to image in the Image loader.
Don't host video, upload to YouTube.
There were a few times where I lost progress… whether failure to save on my part, or timing out, either way… experience was less than what I was used to building 9 KS pages.
#3) Profile Image – Be the Face of Your Page
#4) Add Images Wherever You Can
Break Up Your Copy
Add to Goals
Add to Rewards
Visualize your Rewards
#5) Perfect is the enemy of progress
Let Your Page Evolve Over Time
I was stressed… I had my launch date in mind. Wanted Patreon Launch to coincide with the launch of the Patreon series of the podcast.
But time was the enemy…
Yes, I wanted a great page. But the only reason I was able to hit my deadline was because I made the decision to launch WITHOUT a Video.
SHOCKED! And something I would NEVER do for a Kickstarter…
Because once you click GO on a Kickstarter project, that clock gets ticking, you only have one chance to make that first impression, and every second that goes by your campaign is one second closer to ending.
But NOT on Patreon. There is no clock!
And in fact, launching without a video gave me permission to focus on the content and copy and other extra pieces of value, like the Welcome Kit and the Kickstarter Updates Guide, our first VIP Resource for Patrons (which is available free at comixlaunch.com/club
Might not have been done or be as well-done if I was fretting over a video.
Also, adding a video in a few weeks from now gives me a new opportunity to plug the Patreon!
If you're not embarrassed by the first version of your product, you waited too long to ship it." -Reid Hoffman
Best example of this: Google iPod Generation 1 and compare to ipod or iphone now.
So, do put in the work, put together a strong page. But know it will never be perfect and can always be improved… so, give yourself a deadline, block out sufficient time to hit it, and then LAUNCH!
Before we go, I have some Club ComixLaunch Shoutouts to Make!
One of the benefits of joining the club is that I'll give you a personalized thank you on the show!
Christo Van Wyk
Writer working on some cool sci-fi horror mash-up stories.
Working with Sam LeBas on edits… taking things seriously.
Be launching some KS in the future.
GloriAnne Rose Dairo
Listening from the Phillipines –
"I just want to say I love your podcast(s). While I can't have a Kickstarter here (will probably resort to IndieGoGo — or maybe Patreon will be better for me, we'll see), your podcasts are still a big motivation. They help remind me that it IS going to be a rough road ahead, and will probably cherish my art/comic/graphic-novel journey all the more for it.
Your podcasts even helped me stay focused and keep my chin up while job hunting these past half of 2016.
So hats off to you. Keep this going, please. You help so many people — even if it's not with comics or Kickstarters."
James Burton II
Talented artist, working on a few projects, and planning Kickstarters in the future.
Also knows a think or two about fulfillment and logistics. Good guy to know, and all around good guy period.
Peggy Vogel-Nagengast
Would not be a show, or a ComixTribe, or pretty much anything.
My mom.
Musician. Music teacher
Thank you to these creators who helped us reach our first Patreon milestone… and there are more who we'll be shouting out in future sessions.
---
Closing
Alright, there you have it. You now know exactly what's required to build yourself a effective Patreon page.
In the next session of Patreon Launch, we're going to tackle the topic most of you are most concerned about, and that's Patreon
---
Have You Subscribed, Rated, or Reviewed ComixLaunch Yet?
If you've enjoyed this Session of ComixLaunch, I need you to do me a favor… actually, I need three favors. Please Subscribe, Rate and Review ComixLaunch on iTunes.
They're the rocket fuel this show is running on, and the sooner you do it, the more powerful your action will be. Don't wait to give us some love!
>>> CLICK HERE TO LEAVE A REVIEW ON iTUNES <<<
Provide a rating, 1-5 stars and leave an honest review.
This can be done in less than 2 minutes and could make HUGE difference to the show.
Podcast: Play in new window | Download | Embed
Subscribe: Apple Podcasts | RSS