We often hear you can learn a lot more from failure than from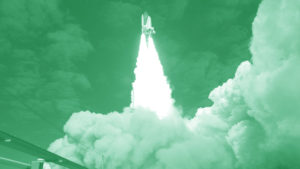 success… but that doesn't make failure any easier a pill to swallow. Today's guest, Sam Costello, however, has embraced the lessons learned from his first unsuccessful Kickstarter campaign and brainstorms relaunch strategies with Tyler on today's session. Sam also shares hard won wisdom from 10 years of producing the webcomic Split Lip.
---
Today's Session is brought to you by
KrakenPrint
Need a reliable printer for your next comic book or graphic novel print run? Then you need to unleash the Kraken. Head to ComixLaunch.com/Kraken for 5% off your entire first order.
Featured Resource – FreshBooks
---
What is Today's Episode About?
Guest Introduction
My guest today is a vermont based longtime horror fan and the award-winning writer of the horror webcomic. For the past decade, more than 600 pages of Split Lip comics have been serialized for free at splitlipcomic.com, and featured the work of many rising star artists from around the world.
Welcome to ComixLaunch, Sam Costello.
Guiding Discussion Questions
1) Tell us more about Split Lip, which recently celebrated 10 years anniversary of webcomicking.
2) 10 years is an eternity on the internet… what changes have you noticed since you started with webcomics today?
3) What are your biggest lessons or tips for creators wanting to serialize comics on the web.
4) Let's talk Kickstarter… in June of this year, you launched your first Kickstarter, which missed it's funding goal by less than 20%. My audience actually loves to hear from creators who have had setbacks… so your insight is incredibly valuable. What do you think was the biggest factors to not hitting your goal?
5) Now that you've had a few months to process, you're gearing up for a relaunch. What steps are you taking to give Split Lip a better chance as success this time around.
Speed Round
1) Finish this sentence: "Kickstarter is _______."
Magic
2) Let's the pretend the powers that be at Kickstarter are listening (which you know they are)… if you could change one thing about the Kickstarter platform, what would it be?
The ability to edit rewards and goals while the campaign is live.
3) What's your secret weapon? (Meaning a tool, resource, app, etc. that you couldn't make comics without?)
Time
4) Fulfillment is where even successful Kickstarter creators often drop the ball… Do you have a fulfillment tip for our listeners?
(If haven't fulfilled yet, throw in Promotion.)
5) Can you recommend one comic (not done by you) more people need to check out?
Emily Carrol – Webcomics
Josh Simmons
---
Sponsor Mid-Roll
In a moment, I'm going to give you today's ComixLauncher, but first, we need to thank our sponsor…
Last year, ComixTribe spent nearly $85,000 on printing.
While we rely on a number of printers to get our books to market, one printer I can strongly recommend is KrakenPrint…
Our friends Jacob Way and Sam Amborn at Kraken Print offer:
Competitive pricing.
Great customer service, especially for your first offset print run.
Monthly storage if you do not want to store hundreds or thousands of books at home.
Distribution options, including breaking down orders and shipping direct to Diamond or comic stores at their specially negotiated discounted rates on shipping.
And NOW they even offer Kickstarter fulfillment!
Kraken will pick, pack, and ship out orders for your backers.
If you want to unleash the Kraken, go to comixlaunch.com/kraken, mention the ComixLaunch podcast, and they're going to knock 5% off your first print run…and they're going to hook us up with a 5% credit.
It's a classic win/win/win/win – You get a great price on printing, your backers get a beautiful offset printed book, you help the podcast out, and Kraken gets your business.
That's comixlaunch.com/kraken for 5% off your entire first print run.
ComixLaunch Featured Resource: FreshBooks
Are you keeping good track of the finances for your creative business?
And if so, are you trying to do it with rough spreadsheets you created yourself in Excel that you're undisciplined about keeping up to date?
Take it from me, who did that for waaay too long, you need to stop wasting time and start using Freshbooks.
Accounting can be frustrating… but FreshBooks makes it EASY.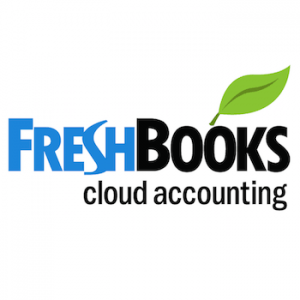 FreshBooks is specially designed for small businesses and creative entreprenuers like us.
Freshbooks saves you TIME by letting you Import expenses automatically from linked accounts and attach receipts to invoices so that come tax time, you'll be organized and ready, not scrambling and in a full on panic.
FreshBooks also makes you look more professional and gets you paid faster with their fast branded invoicing options, and the ability to accept payments online.
FreshBooks keeps you up to date on your numbers, with beautiful automatically generated profit and loss statements, tax summaries, expense reports and more.
If you believe you add the most value to the world when you're spending your time creating your next masterpiece rather than bean counting, then you owe it to yourself to give Freshbooks a try.
I've secured a special offer for ComixLaunch listeners…
Go to ComixLaunch.com/freshbooks and you will enjoy a 30-day free trial—no credit card required to try it out.
To get your time back and take control of your creative business finances once and for all, go toComixLaunch.com/freshbooks for a free-30 day trial, and I guarantee you'll be glad you did.
---
ComixLauncher
It's time for today's ComixLauncher.
A ComixLauncher is a short, actionable activity you can do immediately after listening to the show. They're all activities I've done myself, and will get you one step closer to a successful ComixLaunch. They'll transform this Podcast from a passive, lean back activity centered around Tyler James, into an active, lean-forward activity centered around YOU and your projects.
ComixLauncher [062]
Who is going to be your Kickstarter campaign sounding board?
You're going to be too close to it… The ideal person:
Should have experience running a Kickstarter.
Should have the time to dig in a bit.
Should not be emotionally invested in the result.
ComixLaunch.com/course –
Invite to share results @ comixlaunch.com/voicemail or in an email [email protected]
---
Wrap Up
Wrap Up Questions
1) One final piece of advice
2) What's the best way for listeners to connect?
---
Have You Subscribed, Rated, or Reviewed ComixLaunch Yet?
If you've enjoyed this Session of ComixLaunch, I need you to do me a favor… actually, I need three favors. Please Subscribe, Rate and Review ComixLaunch on iTunes.
They're the rocket fuel this show is running on, and the sooner you do it, the more powerful your action will be. Don't wait to give us some love!
>>> CLICK HERE TO LEAVE A REVIEW ON iTUNES <<<
Provide a rating, 1-5 stars and leave an honest review.
This can be done in less than 2 minutes and could make HUGE difference to the show.
Podcast: Play in new window | Download | Embed
Subscribe: Apple Podcasts | RSS