Every Kickstarter campaign reveals multiple creative lessons and business breakthroughs. In this session, Tyler James shares the top lesson learned from each of his first 5 successful Kickstarter campaigns that raised over $100,000.00 in funding with the support of over 2,500 backers.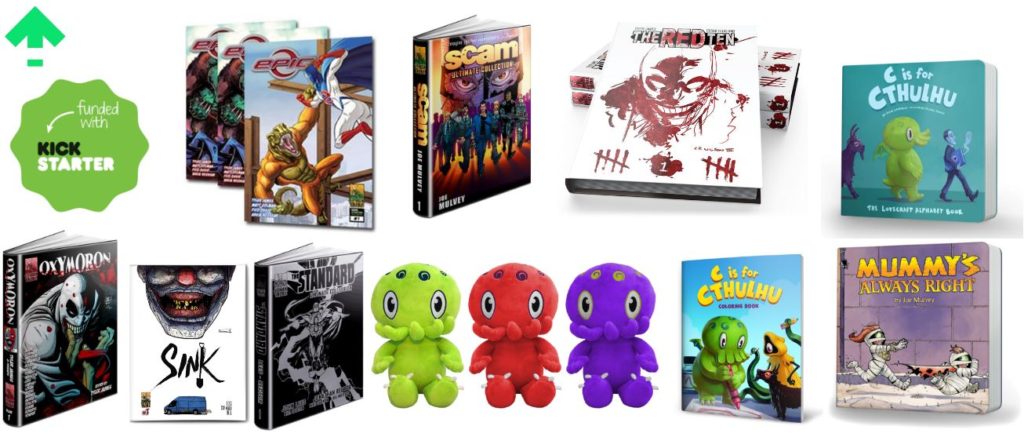 ---
Highlights of this Session Include:
A Super Simple, Super Easy thing to do during every project or campaign you work on

5 Biggest Lessons from my first 5 Successful Kickstarter Raised over $100K 2500 backers

Major wins, epic stumbles…

Plus:

A few live Qs sprinkled in.
---
Today's Session is brought to you by Club ComixLaunch
This is the next big phase of ComixLaunch, and I'm excited to be taking this next step… and in the process, getting a better understanding of the Patreon platform, which we're currently diving deep into on the podcast.
---
CLICK HERE TO CHECK OUT THE CLUB
---
What Is Club ComixLaunch?
Club ComixLaunch is a way to help us continue and expand on the ComixLaunch mission, and add even more value for creators like you who are looking to harness the power of crowdfunding to bring creative projects to life.
Membership has its privileges, and Club ComixLaunch members may receive:
Shout outs to you and your projects on the show.
Access to bonus lessons on the Club Exclusive Patreon Feed.
A VIP INSIDER Bonus resource (Guide, cheat sheet, checklist, video, template, etc.) designed to help you launch.
Advance looks at future ComixLaunch books and resources.
Priority placement and discounts in ComixLaunch courses,
And much, much more!
Join the Club and Get Your Welcome Kit
As soon as you join the Club at any pledge level, you'll be able to instantly download the Club ComixLaunch Welcome Kit, which includes:
5 Things You Must Do Before You Launch a Kickstarter [Checklist – PDF]
How to Choose Paper Stock for Your Book with Kraken Print [Guide – PDF]
Kickstarter Update Guide: 19 Types of Updates That Add Excitement & Funding to Kickstarter Campaigns [Guide – PDF]
7 Keys to Your Best Launch Ever [Workshop – MP3]
---
ComixLauncher [085]
What are you doing every week that you should be documenting?

What would you, two years ago, want to read about?

What would you, two years from now, want a record of?
---
Quote
"High-Quality Work = Time Spent x Intensity of Focus" from the book Deep Work by Cal Newport.
Podcast: Play in new window | Download | Embed
Subscribe: Apple Podcasts | RSS