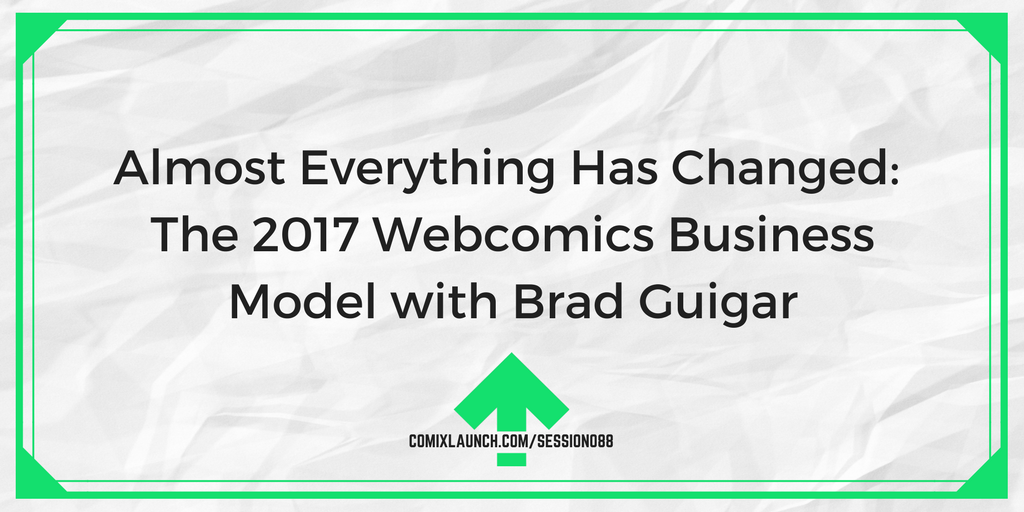 In today's show, veteran webcartoonist Brad Guigar (Evil, Inc.) drops an onslaught of mega-ton knowledge bombs on everything from Kickstarter to Patreon to creating better comics. You're going to want to listen to this session at least twice!
---
Highlights of this Session Include:
The state of the webcomics business model in 2017 from the guy who literally wrote the book on webcomics.
What Brad wishes he focused more on in the early days.
How Brad's entire business almost went belly up a few years ago… and the crowdfunding platform that saved it. (Spoiler: He's not talking about Kickstarter.)
Plus: The art of the pivot.
---
Today's Session is brought to you by…
This is the next big phase of ComixLaunch, and I'm excited to be taking this next step… and in the process, getting a better understanding of the Patreon platform, which we're currently diving deep into on the podcast.
---
CLICK HERE TO CHECK OUT THE CLUB
---
What Is Club ComixLaunch?
Club ComixLaunch is a way to help us continue and expand on the ComixLaunch mission, and add even more value for creators like you who are looking to harness the power of crowdfunding to bring creative projects to life.
Membership has its privileges, and Club ComixLaunch members may receive:
Shout outs to you and your projects on the show.
Access to bonus lessons on the Club Exclusive Patreon Feed.
A VIP INSIDER Bonus resource (Guide, cheat sheet, checklist, video, template, etc.) designed to help you launch.
Advance looks at future ComixLaunch books and resources.
Priority placement and discounts in ComixLaunch courses,
And much, much more!
Join the Club and Get Your Welcome Kit
As soon as you join the Club at any pledge level, you'll be able to instantly download the Club ComixLaunch Welcome Kit, which includes:
5 Things You Must Do Before You Launch a Kickstarter [Checklist – PDF]
How to Choose Paper Stock for Your Book with Kraken Print [Guide – PDF]
Kickstarter Update Guide: 19 Types of Updates That Add Excitement & Funding to Kickstarter Campaigns [Guide – PDF]
7 Keys to Your Best Launch Ever [Workshop – MP3]
---
ComixLauncher 88
Jot down 10 ideas for exclusive content that your audience might be willing to pay for?
It's okay if you don't know… Brad didn't when he started.
What's not okay is if you're not actively trying to find out.
Share your thoughts with me @ comixlaunch.com/voicemail or in an email [email protected]
---
Get More from Brag Guigar
Brad runs the community at Webcomics.com.
Buy The Webcomics Handbook at Amazon.
Check out Brad's webcomic Evil Inc.
And check out Brad's Patreon page.
And there are just a few days left in Brad's latest Kickstarter campaign.
---
April is Audience Building Month on ComixLaunch.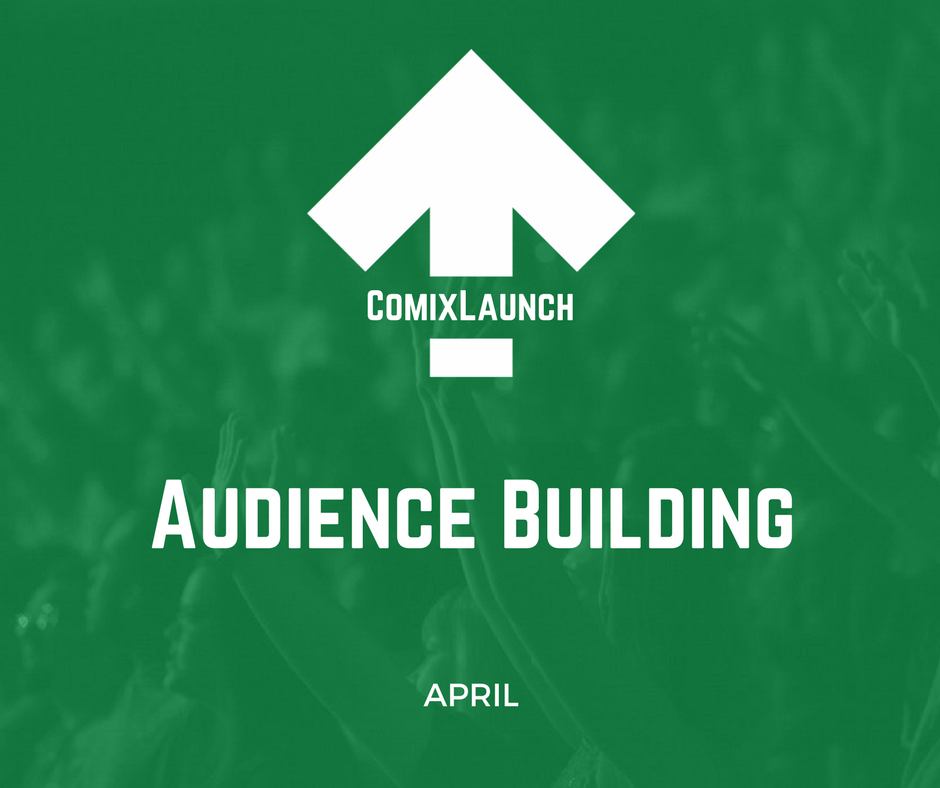 The biggest reason creators don't launch is fear of failure.
The biggest reason projects fail is failure to build and ready an audience for the project.
(Brad has a great line about that in this episode.)
So, in the month of April we'll do episodes and interviews focused building your audience in different areas and on different platforms.
There will also be audience building Facebook ComixLunch live streams over at Facebook.com/comixlaunch all throughout April.
There will be extra bonus strategies for Club ComixLaunch members, so if you're not yet a member ComixLaunch.com/patreon.
And, I may even put together another challenge… Either late April or early May for those of you who want a little extra support in getting this thing rolling.
Either late April or early May for those of you who want a little extra support in getting this audience growth thing turbo-charged.
Podcast: Play in new window | Download | Embed
Subscribe: Apple Podcasts | RSS