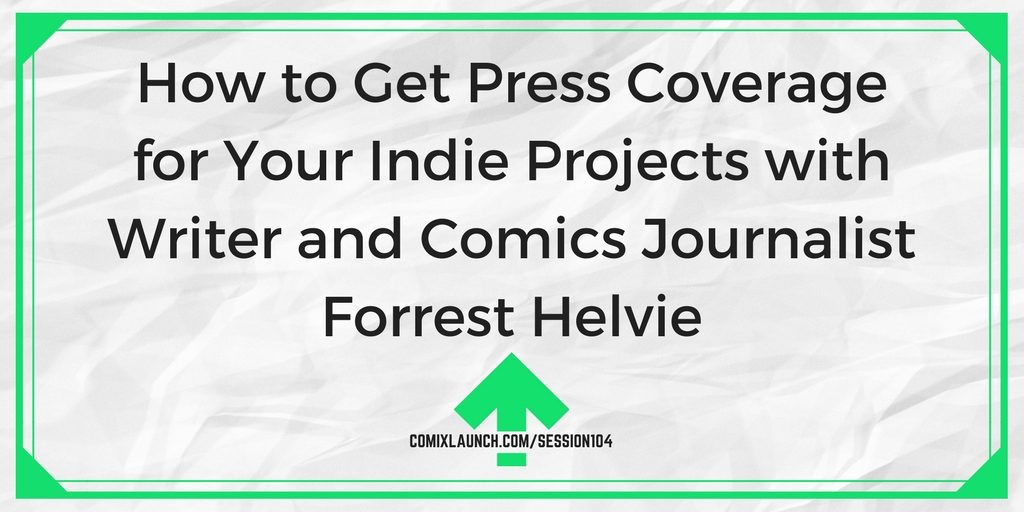 How do we get press coverage for our projects, especially if we're not a big name in the industry or have the backing of large publishers or PR teams? In this session, writer and comics journalist Forrest Helvie (Newsarama, Marvel.com) shares actionable tips and strategies for getting more reviews, interviews and press coverage for your projects.
---
Highlights of this Session Include:
Step inside the shoes of a comic book journalist and learn how they think about who and what gets published?

Big NO NOs when it comes to reaching out to comics

Examples of creators who knocked their press outreach out of the park, and how you can model what worked for them with your projects.

Plus: ComixLaunch celebrates it's 2 year anniversary! Look how far we've come!
---
ComixLaunch Turns 2!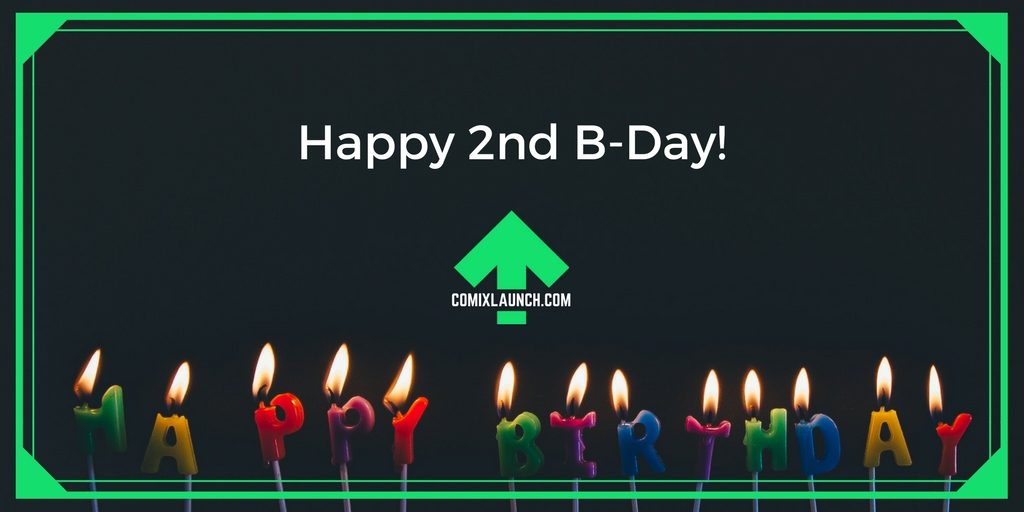 This week, the ComixLaunch podcast is celebrating its 2-Year Anniversary
The success rate for the Comics Category in Kickstarter was 49.95% when we started.
Today, it's 53.14%. That's an increase of + 3.19%!
In that same time, the overall Kickstarter success rate has dropped from 38.02 to 35.83%.
Our community is making an impact and getting it done!  
That's not me… THAT'S YOU!
Thank you for helping share the show. Our monthly downloads are up 220% since this time last year.
And since April 2017, the ComixLaunch Podcast's costs have been 100% covered by Club ComixLaunch Patrons!
Whether you're a $1, $4, $10, or $70 Club ComixLaunch Patron, thank you so much for keeping this show weekly. 
---
Today's Guest: Forrest Helvie
My guest today is a CT based author and creator of Whiz Bang the Boy Robot and Amelia the Adventure Bear.
He is an English professor at Norwalk Community College and regularly writes for Marvel.com and Newsarama as a comics journalist in addition to serving as an academic editor and reviewer for various journals and publications.
He has also stacked up writing credits for indie publishers such as GrayHaven Comics, Red Stylo, and TPub, and is a contributor to the Eric Palicki-helmed project This Nightmare Kills Fascists – A Comics Anthology on Kickstarter as of this recording.
---
Guiding Discussion Questions
1) Put us in the shoes of a comics press journalist. What's it like? What's the best part? What's the worst part?
2) What are some strategies creators can use to get the attention and interest of a comic or pop or geek culture journalist?
3) What are some big DO NOTs or common mistakes you see creators making?
4) What's one or two examples of pitches that came your way, or that you've seen that really knocked it out of the park?
5) You were in the pilot version of the ComixLaunch Course… but you've also stayed very active in the community (which is awesome).  What's been the biggest ahas or breakthroughs for you since joining the ComixLaunch Pro community?
---
Sponsor: Club ComixLaunch
ComixLaunch listeners, are you ready to take your crowdfunding game to the next level?
If so, I'd love for you to join me and your fellow creators inside Club ComixLaunch on Patreon.
I've opened Club ComixLaunch to help continue and expand on the ComixLaunch mission of increasing the number of creators equipped to harness the power of the Kickstarter platform to bring amazing independent projects to life.
As a Club ComixLaunch member, you'll have access to a number of exclusive perks and privileges, such as:
A shout out on the ComixLaunch Podcast for you and your project.
Access to the ComixLaunch Club exclusive Patreon feed for even more mindset, strategies and tactics to get your project funded.
The ComixLaunch Club Insider Monthly Kickstarter Resource which might be a guide, checklist, cheat sheet, template, or bonus training video designed to help you launch.
Priority enrollment in ComixLaunch Courses
Discounts on Courses, Books and Upcoming Premium Products
You can even sponsor an episode of the ComixLaunch podcast through Patreon.
And as the Club Grows, so do the perks…
See, there is a direct correlation between listener support and the value ComixLaunch can provide, and as the club expands, we hope to offer:
Monthly Kickstarter Page Critiques
Club Exclusive Chats and Q&As
Bonus Sessions of the ComixLaunch Podcast.
Full podcast transcripts for every episode.
And much more!
For as little as a dollar a month, you can access Club ComixLaunch today, help keep the podcast going and improving, and take your crowdfunding game to the next level.
Membership has its privileges, and to get a taste of them absolutely free, please go to ComixLaunch.com/club and download a free Club ComixLaunch VIP Insider bonus resources today.
Let's get you ready for your best launch yet!
I'll see you inside the Club!
---
ComixLauncher
A ComixLauncher is a short, actionable activity you can do immediately after listening to the show. They're all activities I've done myself, and will get you one step closer to a successful ComixLaunch. They'll transform this Podcast from a passive, lean back activity centered around Tyler James, into an active, lean-forward activity centered around YOU and your projects.
ComixLauncher [104]
Reach out to someone in the comic book press using some of the tips in this episode to get coverage for your project.
I invite to share results @ comixlaunch.com/voicemail or in an email to me at [email protected]
Podcast: Play in new window | Download | Embed
Subscribe: Apple Podcasts | RSS