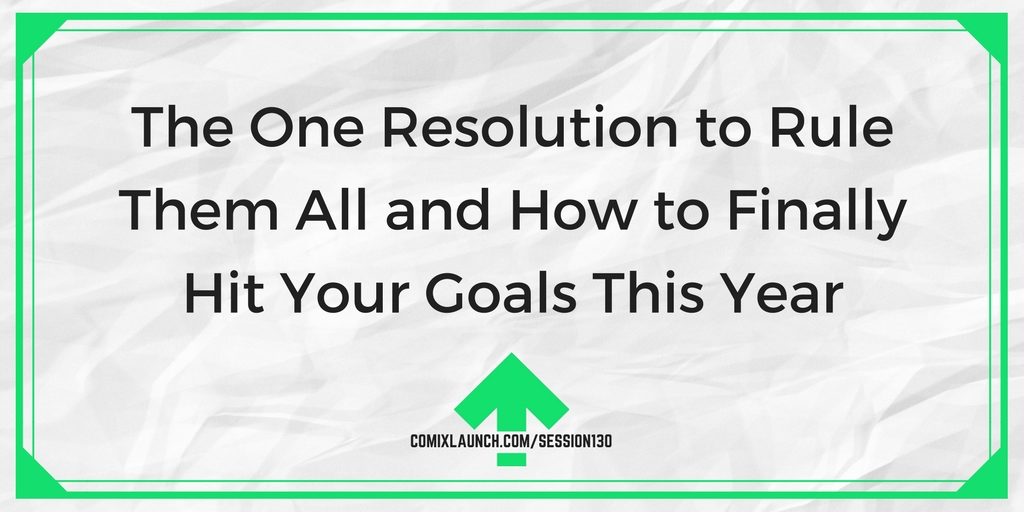 It's a new year and that usually means new resolutions and big goals for creative entrepreneurs. In this session, Tyler shares some actionable tips for making yours rock solid in 2018.
---
Highlights of this Session Include:
Why this is the LAST training show for Tyler (for a while) and what you'll be hearing on the podcast each week instead?
6 keys to finally sticking with your goals & forming winning habits in the new year.
One surprising (and easy) element you can add to any goal, habit or resolution that makes it significantly more likely to succeed.
Plus: I'll share the single resolution I believe makes any and all resolutions, habits or goals more likely to be accomplished.
---
Today's Session is brought to you by
Purebuttons, your go-to resource for custom buttons of all shapes and sizes.  
Go to ComixLaunch.com/purebuttons for 10% off your next order of custom buttons.
---
Links Mentioned in this Episode
Full Focus Planner by Michael Hyatt – https://fullfocusplanner.com/
Your Best Year Ever: A 5-Step Plan for Achieving Your Most Important Goals by Michael Hyatt – http://amzn.to/2qFLvrH
The Power of Habit: Why We Do What We Do in Life and Business by Charles Duhigg – http://amzn.to/2FfxDHO
Finish: Give Yourself the Gift of Done by Jon Acuff – http://amzn.to/2CPcyWB
The One Thing by Gary Keller – http://amzn.to/2CR1JmM
---
ComixLauncher [130]
Write down ONE outcome based goal and ONE related performance based or habit goal you have this year. Put it someplace you'll see it every day. How can you make it more fun?
---
Quote
"It always seems impossible… until it's done." – Nelson Mandela
Podcast: Play in new window | Download | Embed
Subscribe: Apple Podcasts | RSS