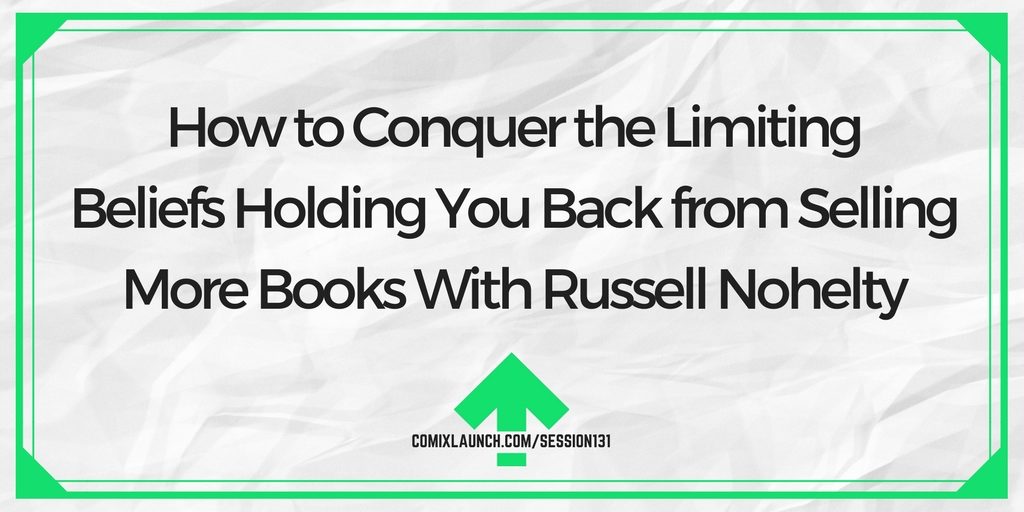 In this guest session, Russell Nohelty (Wannabe Press) shares the three limiting beliefs that prevent creators from being great at selling their comics, and how to overcome them so you can get more of your art in the hands of people who genuinely want it.
---
Highlights of this Session Include:
How lessons learned from failure were the key to Russel's success.
A small shift that will take away the "gross" feeling that many creators have when selling.
A new way to think about rejection that will make you more money.
Plus: Conquering creators money myths.
---
Today's Session is brought to you by
StickerMule custom stickers and more. Go to ComixLaunch.com/stickermule and get a $10 credit on your next order.
---
Today's Featured Guest
Russell Nohelty, publisher of Wannabe press, author of Pixie Dust, Katrina Hates the Dead, and Sell Your Soul: How to Build Your Creative Career.
---
Links Mentioned in this Episode
Check out Russell's new site "The Complete Creative" –> ComixLaunch.com/sellmore
---
ComixLauncher [131]
Imagine selling was EASY and FUN for you? What would that look like? How would you need to show up? What would you need to start doing? What would you need to STOP doing?
---
How to Find Out More About Today's Featured Guest
Check out Russell's new site "The Complete Creative" –> ComixLaunch.com/sellmore
Facebook: @RussellNohelty
Twitter: @RussellNohelty
Instagram: @RussellNohelty
Get Russell's book, Sell Your Soul: How to Build Your Creative Career at GoSellYourSoul.com
And find more about Russell at RussellNohelty.com
---
Podcast: Play in new window | Download | Embed
Subscribe: Apple Podcasts | RSS