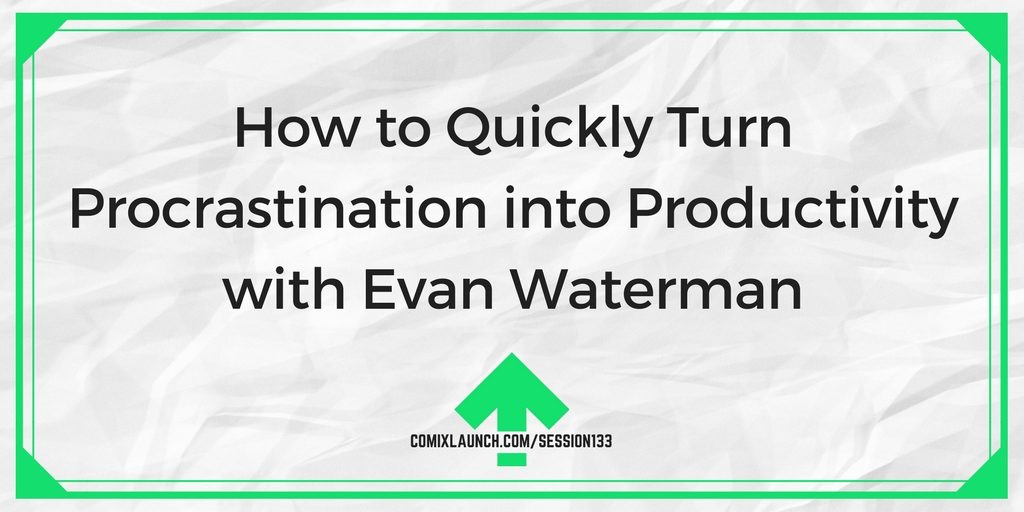 In this guest lesson, comic creator Evan Waterman shares 5 proven tips that will help you turn procrastination into productivity so you can get more done this year and take your creative career to new heights.
---
Highlights of this Session Include:
How to identify the causes of procrastination and cut them out of your life.
How to train your brain to know it's time to get to work.
Tools and strategies to crush distractions and get more done.
Plus: Why adding urgency to your work is a key to creating more.
---
Today's Session is brought to you by
The READY FOR LAUNCH Workshop. Register today for this free Kickstarter training at ComixLaunch.com/ready
---
Today's Featured Guest
Evan Waterman is a comic book writer and letterer and the creator of the comic book series "More Than Men" a series that asks the question, what if only the rich had superpowers?
---
Links Mentioned in this Episode
---
ComixLauncher [133]
What are you procrastinating on RIGHT now? What is it costing you NOW? Would could it cost you in the future? What's one TINY action you could do TODAY that would move you closer to getting it done?
---
How to Find Out More About Today's Featured Guest
You can follow Evan on Twitter @Evan_Waterman.
You can also get the tips discussed in this episode and more at evanjwaterman.com/guide
Podcast: Play in new window | Download | Embed
Subscribe: Apple Podcasts | RSS