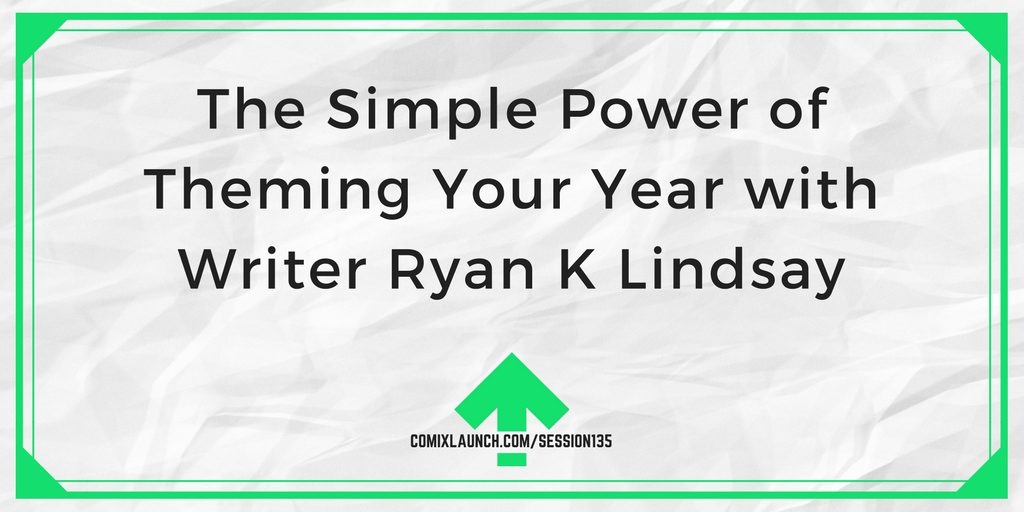 All of us are building something in this game, but what foundations are we dropping down first? The start of the year is a good time to think broadly about what you want out of the coming 12 months and this is why I always lay down an Annual Theme for things first. In this session, Ryan K Lindsay unpacks what an Annual Theme is, how it can build clarity for your mind, and what avenues it might help you explore.
---
Highlights of this Session Include:
Annual Themes explained, and why they will matter to you?
Ryan takes you through his last 4 Annual Themes and what they mean to him.
Analysing other pros through the Thematic Prism: How would you describe the journey of others?
Knuckling down in 2018: How to choose your theme and what to do with it?
---
This Session is Sponsored by ComixTribe
The READY FOR LAUNCH Workshop. Register today for this free Kickstarter training at ComixLaunch.com/ready
---
Today's Featured Guest
My guest today is the acclaimed writer of Eternal from Black Mask Studios, as well as Beautiful Canvas, Negative Space from Dark Horse, and many other outstanding comic titles, including the ComixTribe mini-series, CHUM.
---
ComixLauncher [135]
When you think about the year you want to have, what words come to mind?
If you had to choose just one… what would it be?
---
How to Find Out More About Today's Featured Guest
Subscribe to Ryan's insightful weekly newsletter –> http://tinyletter.com/ryanklindsay
Podcast: Play in new window | Download | Embed
Subscribe: Apple Podcasts | RSS