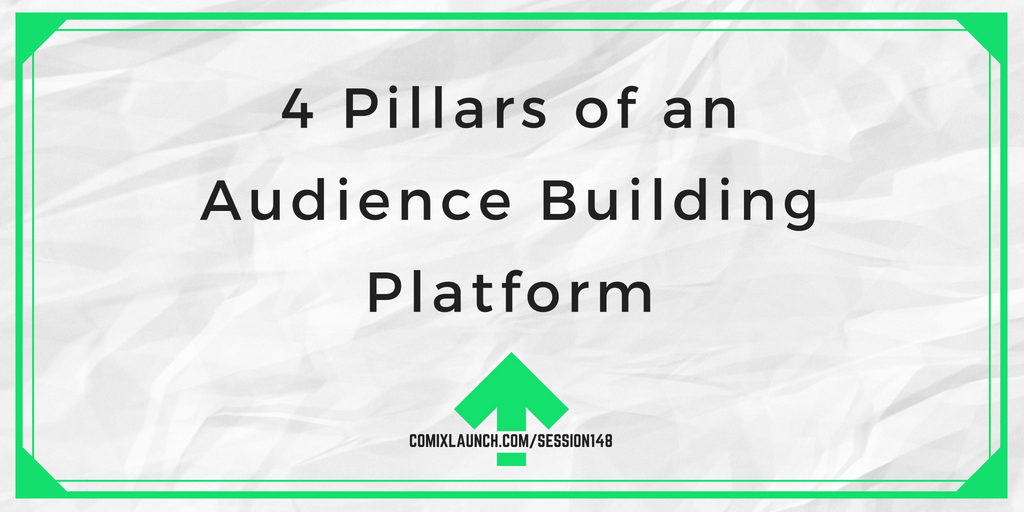 What are the key components you need to build a strong audience? Find out in today's session.
---
Highlights of this Session Include
4 Platform Elements
A Platform Action Plan Template
Platform Resource Recommendations
Plus: ComixLaunch Listener GDPR Questions Answered
---
This Session is Sponsored by Website Legal Forms
Today's Featured Resource is the Website Legal Forms Pack from Your Online Genius. Get the legal policy templates you need to protect your website at ComixLaunch.com/legal
Hey, we just updated our online privacy policy, which covers ComixLaunch, ComixTribe and the C is for Cthulhu brands with the help of Robert Klinck at Your Online Genius.
You can check out our updated policy at ComixTribe.com/privacy.
Now, if you don't have a privacy policy for your website or need to update yours to say GDPR compliant, you can grab one today.
You need one via both EU and California law.
Our affiliate link is ComixLaunch.com/legal and the template pack includes:
The 3 Key Policies you need to protect your biz online
Drafted by a Harvard-educated lawyer and business person
Includes instructional videos to walk you through how to customize them to meet your own needs
Comes with a 30-day, money back guarantee.
Not everything in building a brand and business is fun, but there is a peace of mind that comes with treating your business and your fans with the seriousness it deserves.
Go to ComixLaunch.com/legal and get the legal policies you need to protect your website today.
---
Links Mentioned in this Episode
---
ComixLauncher [148]
Give yourself one point for each element:
A website domain you control
A business email address with that domain
An email management service.
A landing page builder
An online shop.
If you scored a 5, awesome? What can you improve or do more with?
If you scored less than a 5, what one element can you add in the next month?
Podcast: Play in new window | Download | Embed
Subscribe: Apple Podcasts | RSS