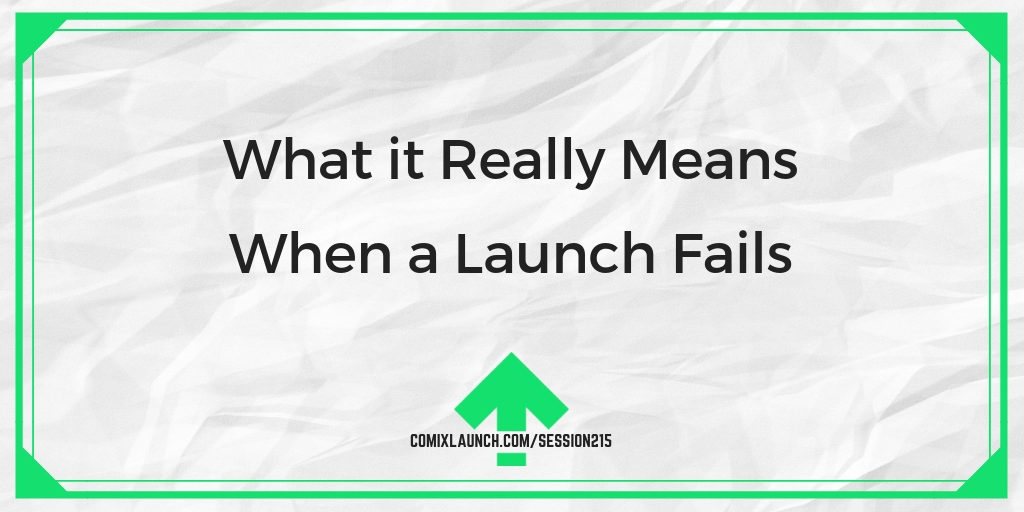 If you're a creator who isn't launching on Kickstarter due to fear of failure, Tyler has the cure for you in this session of ComixLaunch. In this episode, he'll share one of his big failures this year, and why he actually doesn't see it as a failure at all.
---
Highlights of This Session Include:
Take a long hard look at the FEAR of Failure as a reason stopping creators from launching.
Hear about one of Tyler's "failed" launches this year, and what he learned from it
Also: What happened to KrakenPrint?
Plus: Colin Devinshire is in the ComixLaunch Spotlight This Month
---
This Session's Featured Resource is Bluehost:
Go to ComixLaunch.com/bluehost for a special discount on domain registration and website hosting.
---
Links Mentioned in Today's Show
ComixLaunch 010 – The Agony & the Ecstasy of Kickstarter: From Failure to Success with Wes Locher https://www.comixlaunch.com/session010/
---
More About Our Featured Resource:
In a moment, I'm going to give you today's ComixLauncher, but first, we need to thank our sponsor…
Let me ask you a question… are you master of your own domain?
No, this isn't a dated Seinfeld reference… I'm talking about your web domain.
And Bluehost is an all in one web hosting solution that will help you master your domain.
I own the domains for ComixTribe.com, ComixLaunch.com and many more… but I know many of you are trying to save a few pennies a day by NOT paying for domains you're trying to build brands around.
That's a mistake.
Owning your own domain provides better branding
More professional.
More credible.
More memorable.
When you own the dot com for your brand, it'll help you protect it.
If you're building your empire on someone else land, your comic @facebook or @tumblr or remember @myspace God forbid… you don't control those platforms.
Own your own domain…
You can use the ComixLaunch affiliate link to get a special introductory offer and 30-day money back guarantee at Bluehost by going to Comixlaunch.com/bluehost today.
Bluehost powers more than 2 million websites world wide and makes it super simple to get a WordPress hosted website up in just one click.
Master Your Domain, go to ComixLaunch.com/bluehost and lock it in today.
---
ComixLauncher [215]
Tell me something in your past that was a major flop or failure that you are GRATEFUL for now because of the lesson you learned from it? Then imagine you NEVER learned that lesson. Now, how silly does letting fear of failure stop you from going after what you want?
---
Quote:
"Failures, repeated failures, are finger posts on the road to achievement. One fails forward toward success." – C. S. Lewis
Podcast: Play in new window | Download | Embed
Subscribe: Apple Podcasts | RSS