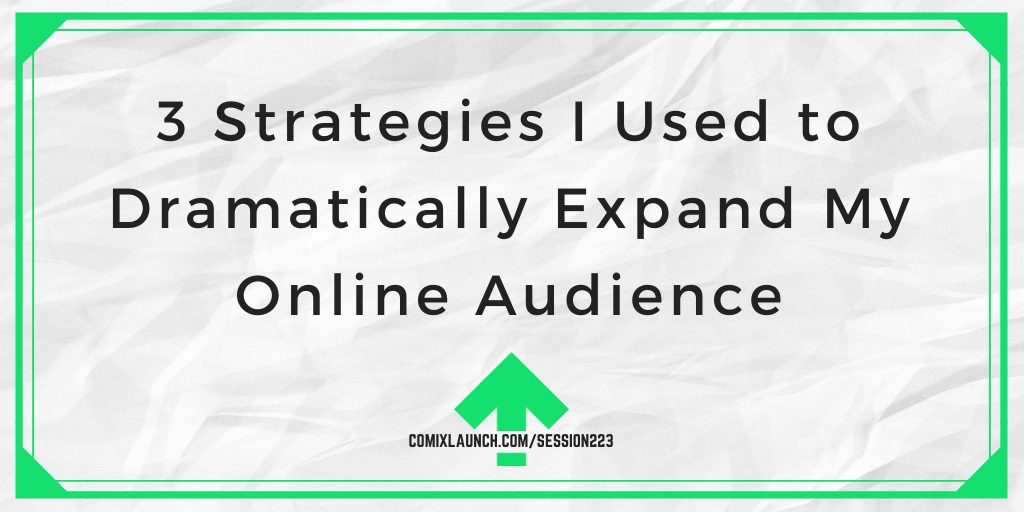 Tyler looks back at three distinct strategies he employed at three different stages of his creative career that helped him dramatically expand his online audience, and as a result, his network and his launches.
---
Highlights of This Session Include:
Key strategies he used to dramatically increase his online audience over the years.
What's even better than participating in an online challenge?
How 1200 books sitting in storage forced Tyler's hand to do something new?
Plus: A new reason to submit your Kickstarter projects for review earlier than you normally would.
---
Today's Session is Sponsored by…
Rob Multari, creator of Night Wolf: A Horrific Urban Werewolf Coming of Age Drama published by Lone Wolf Comics. Night Wolf #1-3 is live on Kickstarter October 23rd. Follow them at facebook.com/lonewolfcomics
---
Links Mentioned in Today's Show
---
More About Our Sponsor:
In a moment, I'm going to give you today's ComixLauncher, but first, we need to thank our sponsor…
Night Wolf is an ongoing supernatural horror comic book series created by Rob Multari and published by Lone Wolf Comics.
Born into the outcast breed of werewolves known as the Monoki, eighteen-year-old Rodney Marcelli is reluctantly thrown into an ancient war between good and evil in today's world where the line has blurred.
With the help of Snow Paw, the Pureblood Monoki, and the supernatural evil slayer, Night Hunter, Rodney must learn to master his newly found lycanthropy and mysterious kinetic energy power that only he possesses.
Rodney must fight the Dark Covenant in order to avenge his friends and family, and to save the girl he loves from the master vampire, Lord Malice.
Rodney Marcelli is Night Wolf!
The Kickstarter for Night Wolf issues 1-3 is going LIVE on October 23rd! You can also follow the Lone Wolf Comics updates at
facebook.com/lonewolfcomics
Will you join the WOLF PACK?
---
ComixLauncher [223]
If you could write a column for any online site, what site would you write for, what would your column be called, and what would you write about?
Podcast: Play in new window | Download | Embed
Subscribe: Apple Podcasts | RSS