The ComixLaunch mailbag is open again! Tyler shares his savvy new strategy to deal with the onslaught of unsolicited offers to help promote your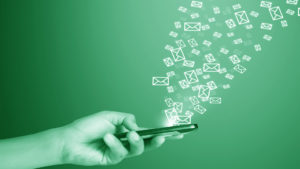 Facebook campaign. Plus: Can you share your project on the ComixLaunch Facebook page,and more importantly should you? Should you mail my backers pledges in alphabetical order? And should you share reviews for your comic on your Kickstarter page?
---
Today's Session is Sponsored by
Purebuttons, your go-to resource for custom buttons of all shapes and sizes.  
Go to ComixLaunch.com/purebuttons for 10% off your next order of custom buttons.
---
Session Table Setting
It's another special Ask ComixLaunch Episode!
I'm having a good week both personally and professionally.  Here's some stuff I can talk about:
Joe Mulvey's Successfully funded Mummy's Always Right!  I've run two KS in two months.  This is not something I recommend to beginners, or even veterans.  I had a supportive Team; I'm the shared element.
We will have Joe on the show, and are trying to get Jeremy to come on board as a guest interviewer.
ComixLaunch 50 is fast approaching and every day the upcoming episode gets more and more awesome.
If you know some one who isn't listening to the show and should, please share the podcast with them.
And guys, especially if you're launching with a Team: share the podcast. Because having the same knowledge base and getting on the same page as far as mindset, strategy and tactics is huge.
Life has ups and downs, but what's important is how you handle it.  My wife came home with the review mirror on the car knocked off.  A 12 year old boy did it by accident while riding on his bike.  The boy owned up to it and my wife forgave him and thanked him for his integrity.  We'll get it fixed…
And for all the negativity you might hear about "Kids these days"… there's a good, stand-up kid with integrity.
Today's Ask ComixTribe Questions
Question 1: Michael Bangert has a question about all of the various social media promotion companies who reach out to Kickstarter creators after they launch? Are these services legitimate? How should I handle them?
Here's an Example:
Question 2: Can you share your project on the ComixLaunch Facebook page,and more importantly should you?
Question 3: Should you mail my backers pledges in alphabetical order?
Question 4: Should you share reviews for your comic on your Kickstarter page?
---
Sponsor Mid-Roll
In a moment, I'm going to give you today's ComixLauncher, but first, we need to thank our sponsor…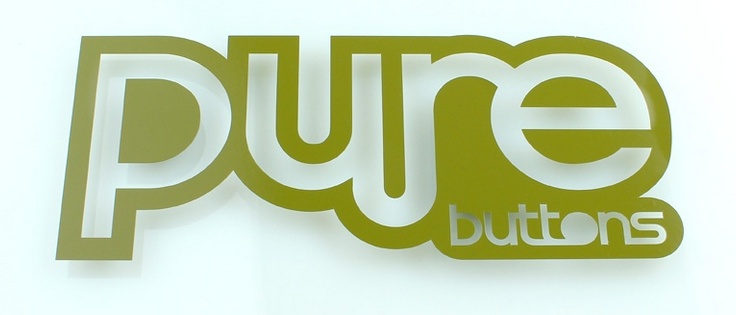 Episode Sponsor: PureButtons
When creating your Kickstarter projects, it's absolutely essential to have a variety of pledge levels and awesome rewards for your backers. Making custom buttons of your most popular characters is an easy reward or add on you can bring to your campaign…and the folks at PureButtons can help. Specializing in custom buttons of all shapes and sizes, as well as button packs, fridge magnets, custom coasters and much more, PureButtons is my top recommendation for fast, reliable quality printing of buttons and more.
---
ComixLauncher
It's time for today's ComixLauncher.
A ComixLauncher is a short, actionable activity you can and should do right now, or immediately after listening to the show. They're all activities I've done myself, and will get you one step closer to a successful ComixLaunch. They'll transform this Podcast from a passive, lean back activity centered around Tyler James, into an active, lean-forward activity centered around YOU.
ComixLauncher 46
Today's ComixLauncher — Go answer a question from another creator.
---
Wrap Up
Thanks so much for your questions! I really do like it when this show is interactive… it's the kind of advice I'd dish over lunch or a cup of coffee. Keep 'em coming.
Quote
"Knowledge is not power. Knowledge is potential power." – Tony Robbins
Thanks for Listening.
We're going to go even deeper into both mindset, strategies and tactics for making KS work for you.
Thank you so much for listening, and for letting me walk with you, as you take another step forward toward your next successful ComixLaunch.
---
Have You Subscribed, Rated, or Reviewed ComixLaunch Yet?
If you've enjoyed this Session of ComixLaunch, I need you to do me a favor… actually, I need three favors. Please Subscribe, Rate and Review ComixLaunch on iTunes.
They're the rocket fuel this show is running on, and the sooner you do it, the more powerful your action will be. Don't wait to give us some love!
>>> CLICK HERE TO LEAVE A REVIEW ON iTUNES <<<
Provide a rating, 1-5 stars and leave an honest review.
This can be done in less than 2 minutes and could make HUGE difference to the show.
Podcast: Play in new window | Download | Embed
Subscribe: Apple Podcasts | RSS