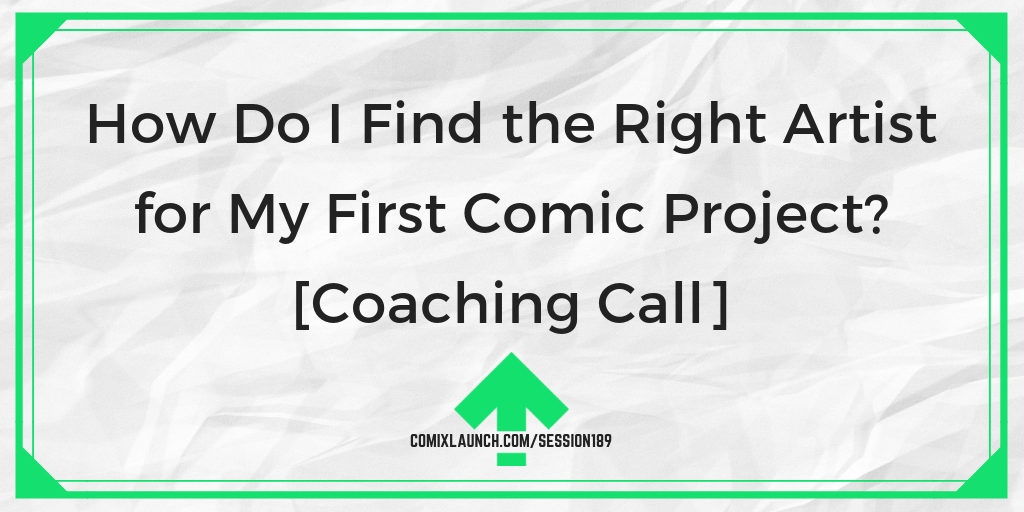 Listen in on a real coaching call, where Tyler helps writer Stephen Fisher figure out the next steps to putting together a creative team and bring his first comic book idea to life. Plus: The #comichelpinghand hashtag going on Twitter and details about new coaching program for creators.
---
Highlights of this Session Include:
How to hunt for an artist collaborator the right way.
Getting clear on the simplest next deliverable to move your career forward.
The #comichelpinghand hashtag and a creator who helped me on the rise.
Plus: An announcement about the new ComixLaunch 90 Day Accelerator Group Coaching Program (C90X)
---
This Session is Sponsored by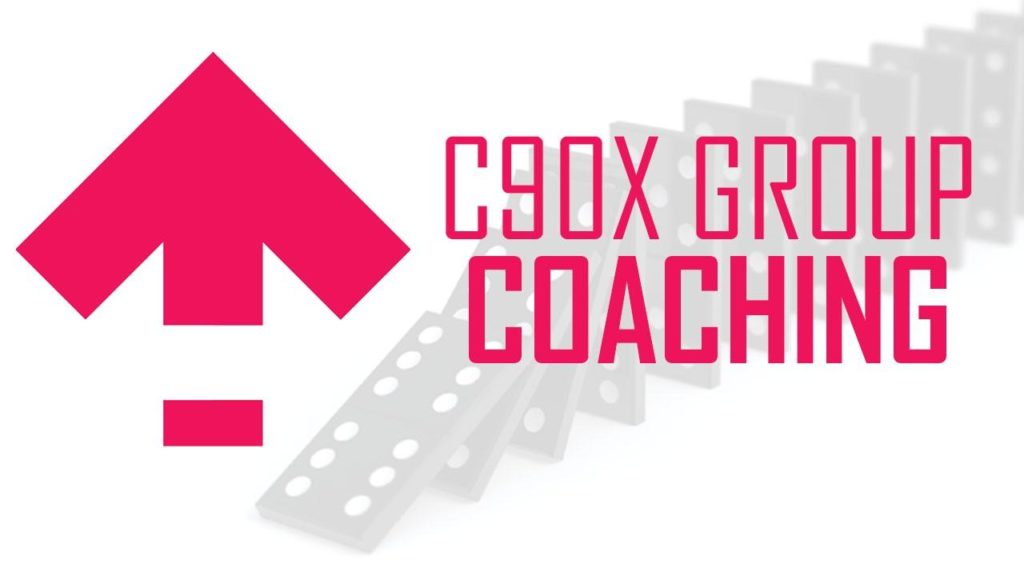 The new ComixLaunch 90 Day Accelerator Group Coaching Program! To Get the Coaching, Accountability and Support You Need to Accomplish Your #1 Creative Goal in the Next 90 Days go to ComixLaunch.com/C90X
---
Today's Featured Guest
Stephen Fisher is a freelance copywriter and aspiring comic book writer.
---
Links Mentioned in this Episode
More About Our Sponsor
Does any of this sound familiar?

You have big creative dreams but you're struggling to make and stick with a plan to actually turn them into reality.

You feel overwhelmed with all the things you want to create and fear you aren't making enough progress on anything.

You need clear guidance to move forward and make the most of the limited time you have to create.
You struggle with staying on task and following through on a daily basis, despite being passionate about your dreams.

You feel like you're stuck in the same spot you were last year (and the year before) and you're finally ready to get to the next level and make a real impact with your art.

If this sounds like you, then I'd like to help.

Starting April 1, I'll be running a Founding Member group for the new ComixLaunch 90 Day Accelerator Group Coaching Program or C90X for short (because that's a mouthful).

If you're a creator who is looking for…

A clear, concise, concrete plan to take massive action toward your creative goals…

Freedom from worrying and second guession yourself about the path your taking so you can just focus on creating…

Strong guidance on both the creative AND business side of building a creative career…

Help attracting a team of competent and committed creatives who will help you bring your vision to life…
and A coach and community that will help you stay motivated and focused…

…Then this 90 Day Program is right for you!

All of the details about the program, the application process, and more can be found at comixlaunch.com/c90x

That's the letter C, the numbers nine-zero and the letter x

Enrolling is as simple as 1, 2, 3

Step 1: Fill out a short APPLICATION
Step 2: Book a one-on-one CLARITY CALL with me to get some guidance on your next steps and
Step 3: Enroll in the program and let's get to work accomplishing your #1 goal in the next 90 days
Spaces are EXTREMELY LIMITED and applications will close March 25th or when all spots are taken (whichever comes first.)

If you'd like to work with me this spring to level up, apply today at comixlaunch.com/c90x
---
ComixLauncher [189]
Go post a message shouting out a creator who has helped you on your journey on Twitter using the hashtag #Comichelpinghand
Podcast: Play in new window | Download | Embed
Subscribe: Apple Podcasts | RSS